K Sports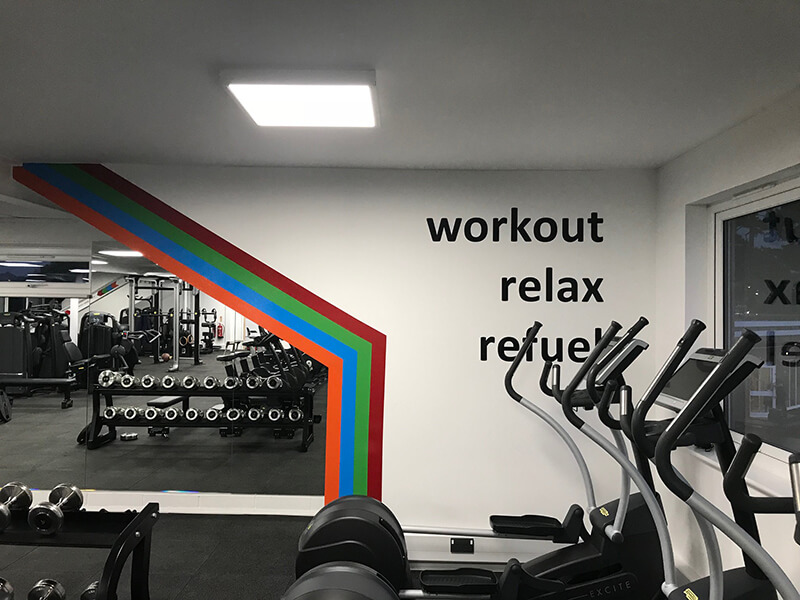 Extending a Rebrand to All Available Touchpoints
The Challenge
Fitness and sports centre, K Sports Cobdown wanted to rebrand their sports facility with a new aesthetic that would attract new customers to the facility and also create a welcoming and motivational environment for their customers.
The Solution
K Sports planned to develop a new brand aesthetic and then extended it to all visual communications within their facility. FASTSIGNS worked with their team to understand how they wanted to make changes to their previous branding. K Sports wanted to create a motivational aesthetic that promoted health, wellbeing and fitness, they had a logo that they wanted to keep but also wanted to develop it to be in keeping with their new look facilities.
FASTSIGNS helped K Sports to make small modifications to their existing logo then built a complementary palette of bold colours around it to create impactful brand profile. Once the branding had been agreed upon, FASTSIGNS worked with the company to indicated the types of signs they required. As one of K Sports objectives was to attract new customers, FASTSIGNS installed two large illuminated totem sign at the facility's entrance which served as a site indicator for passing footfall, they also assisted with wayfinding sign helping visitors to navigate their way to the entrance and could be seen at any time of the day or night.
To help keep club patrons informed, large hoarding panels were positioned around the football pitch, A-Frames were stationed in primary locations within the site and aluminium clip frames were installed on the exterior of the building, facing the sports pitches. All of these signs are frequently used to communicate news and information about the clubs upcoming events.
Inside, FASTSIGNS worked to extend the new brand to the interior decor, using strategically placed vinyl graphics, showcasing energising quotes and statements. These were applied on walls and building features using vinyl to help promote the positive and energetic environment K Sports hoped to achieve for its customers.
To make further use of the new branding on the building's exterior, FASTSIGNS used contravision window graphics. Anyone who views these graphics from the outside, sees strategically placed messages promoting the gym's membership deals, effectively attracting the attention of non members who may be passing the facility from the street. Whilst inside the gym, the contravision graphics allows gym user to still see outside, as light can only pass thought this substrate in one direction.
Finally, small printed materials such as flyers are frequently ordered to help share news and information with the club's members.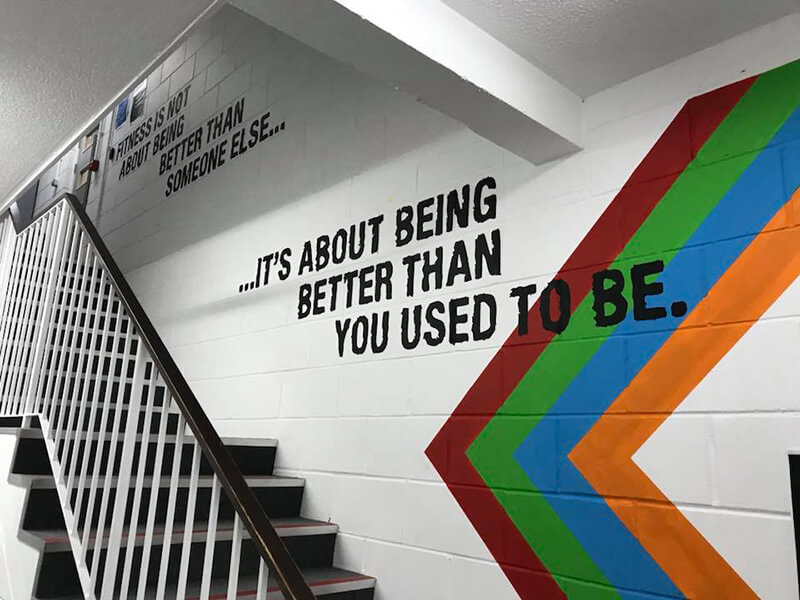 The Result
Following the installation of the signage, K Sports has a modern and energising facility, where the brand extends from their internal decor to their outdoor facilities. The installation of the exterior totem sign has helped to attract visitors and the club's membership has been steadily increasing.