This month marks a major milestone for us at FASTSIGNS® Chelmsford, as we celebrate 20 years in business!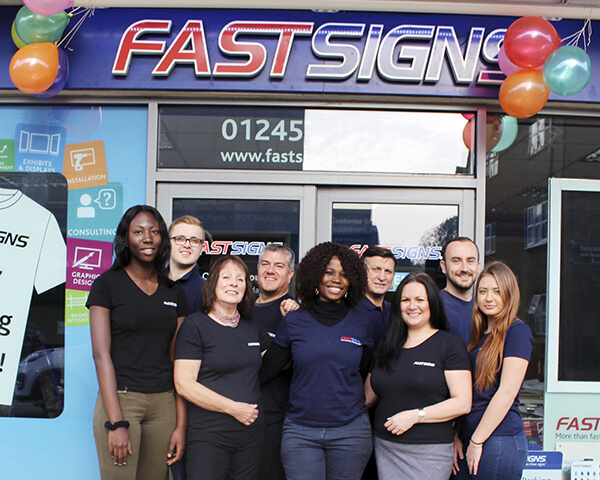 Since opening our doors for trading in 1996, we have passionately helped businesses showcase their brand in the most dynamic and effective way; and over the years, we have been privileged to partner with inspiring companies across Essex and East London.
This year in particular has been a year of growth for us at FASTSIGNS® Chelmsford. In the summer, we sponsored Professionals' Lunch - a local networking group that attracts over 100 people, we also invested in new technology to permit more signage and displays in-house, and welcomed employee's Paul Clark, our business development manager, Georgia Nunn, our sales consultant and Churchill Oluchi, our production assistant into the team (and guess what?! More people means more fun for our bowling events!)
We offer end-2-end project management approach from concept generation, to design, manufacturing and installation of signage solutions. These have been exhibited in some of our recent signage solutions for some of our top customers. Quality and excellence have been our two key values that have remained with us and our desire to see clients happy has caused us to be recognised as one of the top five performing sign graphics and visual communications centres out of the growing UK FASTSIGNS network. The recognition is truly humbling and as our name suggests, we are showing no signs of slowing down!
Located in the heart of Chelmsford - Victoria Road, has given us the chance to witness the City's impressive transformation and build relationships with members of the community, including local charities.
It has always been important for us to support the admirable work of charitable organisations and as part of our celebration, we have been fundraising for Farleigh Hospice, a Charity dedicated to helping local people affected by life limiting illnesses.
We would like to take this opportunity to say a huge thank you to everyone who has supported us in the last 20 years; we couldn't have done it without you!
At FASTSIGNS® Chelmsford, we love what we do and our clients will forever be at the heart of our work. There's so much more to come, so join us for the journey ahead!
To read more about our 20th anniversary, please visit http://eastenglandbusinessnews.co.uk/chelmsford-business-celebrates-20th-anniversary/
If you would like support with your company's re-brand or signage needs, contact a member of our friendly team on (012) 459-4571 x6.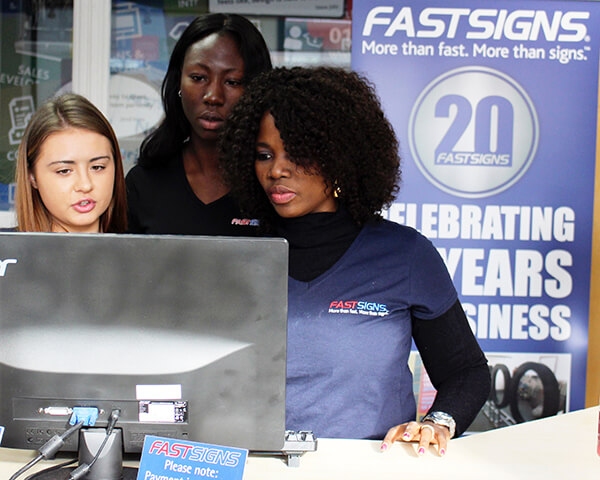 You can connect with us on:
FASTSIGNS® Chelmsford
Facebook
Twitter