FASTSIGNS® of London Completes Digital Content Creation Certification Program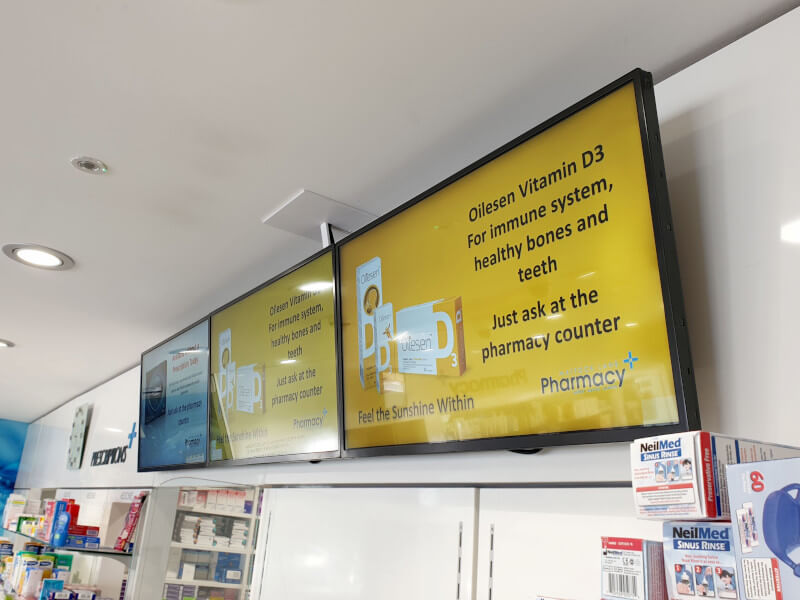 (LONDON, UK) MAY 8, 2020 — FASTSIGNS® of London, a local sign and graphics company, has added digital signage content services to its already expansive in-house capabilities. These content services include the design and creation of static images, motion graphics and interactive content, and ongoing content scheduling and management support.
"As the demand for digital displays and digital sign content continues to grow, we've expanded our capabilities to provide customers complete digital sign packages, carefully designed to fit their unique objectives," said Shirley D'Souza, owner of FASTSIGNS of London. "Regardless of the scale or complexity of the project, our team can help develop a strategic digital signage plan and provide everything from determining the type of and installing the hardware, to creating motion graphics."
FASTSIGNS of London recently received the Digital Content Creation, Level 1 Certification for Motion Graphics presented by FASTSIGNS International, Inc. This proprietary certification recognizes that the centre's graphic designer has the creativity, knowledge and skills to create custom, animated content to display on multiple resolutions and aspect ratios, and display orientations to fit a customer's digital sign needs. FASTSIGNS of London is one of many centres in the FASTSIGNS network to receive this certification.
"Being able to produce high-end digital sign content in-house helps streamline the process for customers and offers more competitive pricing," D'Souza added. "Instead of using a third-party agency, a brand's digital content can now be designed and managed by FASTSIGNS of London."
Content creation services include three tiers, with pricing dependent on the complexity of the content.
Static graphics are the simplest type of content and use transitions from one image to the next. Motion graphics use images and elements that are animated to move around, on and off the screen. Interactive and responsive content is created for web-based digital solutions. This includes touchscreen displays and responsive HTML5 content that can rearrange and fit multiple aspect ratio displays and devices.
To learn more about FASTSIGNS of London's digital content and sign solutions, contact the centre.
About FASTSIGNS®
FASTSIGNS® of London is a locally and independently owned and operated sign, graphics and visual communications company that provides comprehensive visual marketing solutions to customers of all sizes—across all industries—to help them attract more attention, communicate their message, sell more products, help visitors find their way and extend their branding across all of their customer touch points including décor, events, wearables, digital signage and marketing materials. To learn more, visit fastsigns.com.