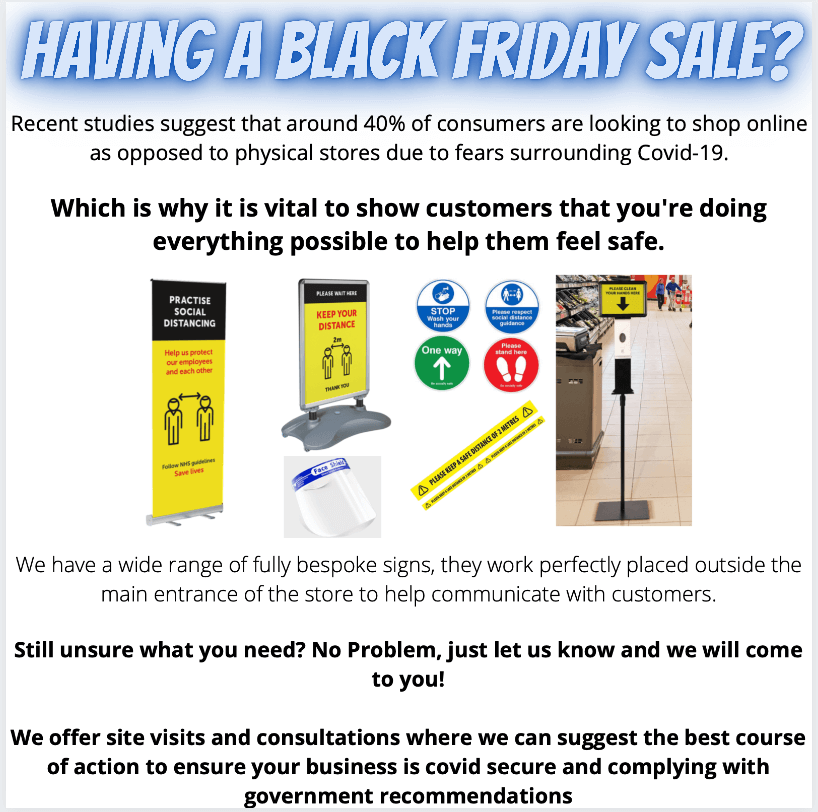 Recent studies suggest that around 40% of consumers are looking to shop online as opposed to physical stores due to fears surrounding Covid-19.

Which is why it is vital to show customers that you're doing everything possible to help them feel safe.
FASTSIGNS® Enfield has a wide range of fully bespoke signs, they work perfectly placed outside the main entrance of the store to help communicate with customers.
Still unsure what you need? No Problem, just let us know and we will come to you!
We offer site visits and consultations where we can suggest the best course of action to ensure your business is Covid-19 secure and complying with government recommendations.