Covid-19 has turned 2020 into a year to forget. It's been chaos right from the start! From toilet paper running out, hand sanitizer becoming our most needed commodity and quarantining with the family. Many people across the country are wishing for this to come to and end, adding some normalcy back to our lives.
With morale at an all time low, now is the best time to connect with your customers and give people something positive to remember the year by…. Christmas themed Signs.
2020 has left people desperate for a return to normalcy. Adding some Christmas themed signs will help get customers through the doors as they would be looking to have some fun times with their family over the festive season. From shopping for presents to eating a meal with the family, adding Christmas themed signs will add that little spark that has been missing for many throughout 2020.
All the Signage below can be fully customised with a Christmas theme! Your design or ours.
1) Roller Banner
You don't need a boring sign to ask your customers to Socially Distance!

A great, cost effective way, yet personalised way to inform customers of your rules as soon as they enter the premises. Best placed inside your main entrance doors. A perfect partner to the A-Frame.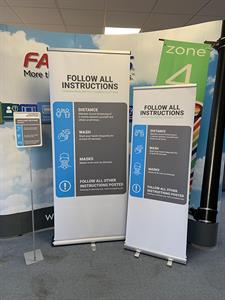 2) Banner (placed outside)
Let customers know you are open for business or place on main roads to help customers find you.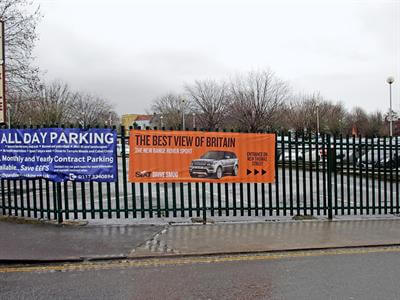 3) A-Frames / Water based Signs.
Inform customers of social distancing rules, help your customers find their way or share any message you like! Best placed outside your main entrance or throughout car parks.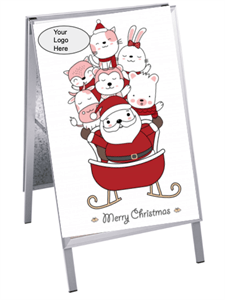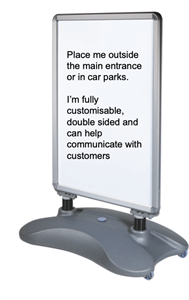 4) Aluminium Composite / Foam PVC / Acrylic signs
A great cost effective yet visually premium sign. They are much lighter than you'd think can be screwed into walls.

Don't want to use screws? No problem, our Foam PVC is light enough to be stuck with double sided tape (it's a really strong tape!) or even hung from the ceiling like the below image.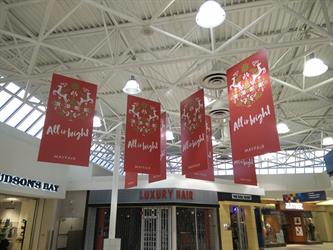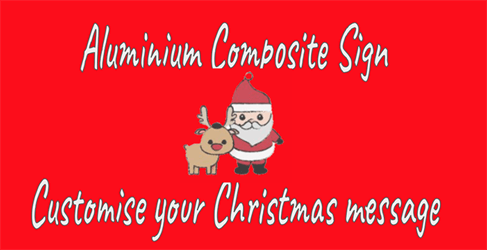 5) Window Vinyl
The ultimate way to get into the Christmas spirit. Our Vinyl is fully customisable and is a great way to add some Christmas spirit to your business. Christmas themed Vinyl decorations help gain the customers attention and get them through the door.

With the way 2020 has gone so far a Christmas themed decorated Shop Front can start to give customers the feeling of normalcy again.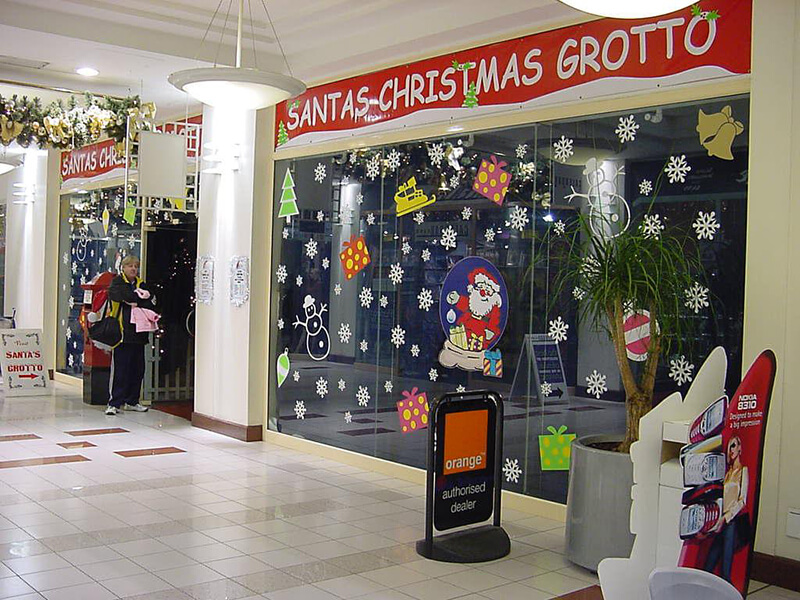 6) Van/Vehicle Graphics
Help spread the Christmas spirit with Van Graphics. Customise your vans with Christmas signage… It's a great, cost effective marketing tool which can be used to alert customers of any new opening times, offers, new social distancing rules or events taking place over the Christmas period. In an elegant and professional way.