Summer is within touching distance and at FASTSIGNS® Peterborough we have taken time over the dark winter months to settle into the new unit, which is based in Hampton, Peterborough.  We have strengthened our team with 2 new members to the sales and marketing team. 
Dave Thomas, FASTSIGNS® Peterborough Regional Sales Manager. Dave has over 10 years of experience in the sign making industry and brings a wealth of knowledge from the local area of Cambridgeshire. Dave has worked on large projects for international companies, schools, and colleges and help established many local independent businesses within the Peterborough area. 
Gabriela Chandler, FASTSIGNS® Peterborough Marketing Manager. Gabriela has worked in marketing for the education sector as well as the fast pace of the travel industry. Bring both Dave and Gabriela to the team has given FASTSIGNS® Peterborough an opportunity to expand and explore new working relationships within the local area.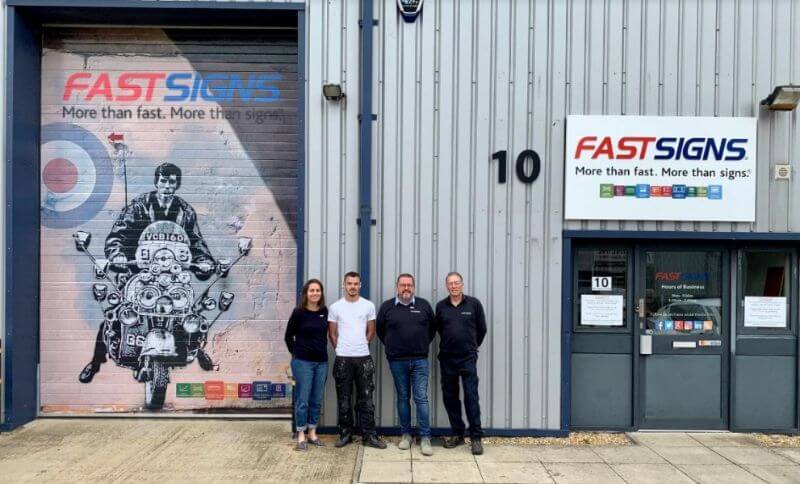 FASTSIGNS® Peterborough is committed to supporting local businesses within Cambridgeshire, whether you are reopening after months of closure or you decided to take the plunge and start a venture. We offer free consultation on all visual communications, get in touch with us today.