​
Cadnam Garage
Cadnam Garage, a member of the Good Garage Scheme, is a service and repair centre with experienced technicians providing solutions to clients' vehicle requirements.
The Challenge
The client wanted a total rebrand and makeover to increase their visibility and attract more customers.
The Solution
FASTSIGNS® Southampton arranged a site visit to get all the needed information and measurements.
The client provided us with their new logo and we came up with two different design options for them to choose from.
The Signage included the main building signs, canopy signs, contravision window signs, lit up road signs and pavement signs. We used different materials such as acrylic, foamboard and aluminium composite, to achieve the desired finished look.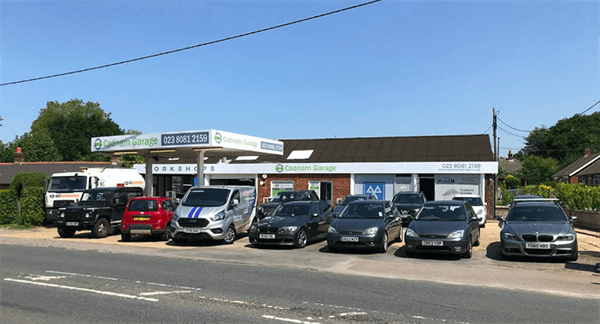 The Result
FASTSIGNS' Dapo Osula said; "We were able to provide the overall rebrand and facelift the client wanted"