​
Pink Lady Beauty Studio
A brand refresh and new signage helps Pink Lady Beauty Studio stand out from the crowd.
Pink Lady Beauty Studio offers a number of luxurious beauty treatments from its relaxing salon in the heart of the market town of Pocklington.
New Beginnings
Following a short break for maternity leave, owner Claire Marshall was looking to update the branding of her Beauty Studio and replace her signage. While Claire has many extremely loyal and long-standing customers, she felt her return to work was the perfect time to move her brand forward and further enhance her presence in the busy Pocklington beauty market. Having had FASTSIGNS® York recommended to her, Claire asked us to come up with some ideas.
Working closely with Claire, the FASTSIGNS® York Design Team was able to refresh the Pink Lady brand while still delivering a sense of continuity with the original branding. This was achieved by paying homage to existing elements such as the butterfly motif Claire was particularly fond of, while updating the font style and introducing a sophisticated grey to the colour palette.
Once the branding was signed off, we then turned to the job of creating striking signage for both the interior and the exterior. The key aim for the exterior signage was to make Pink Lady stand out from the competition in very close proximity. We did this by choosing to use a circular acrylic panel with the butterfly motif routed out at the top left corner. Claire thought this looked stunning and was delighted that such an individual piece of signage really enabled her studio to stand out from the crowd.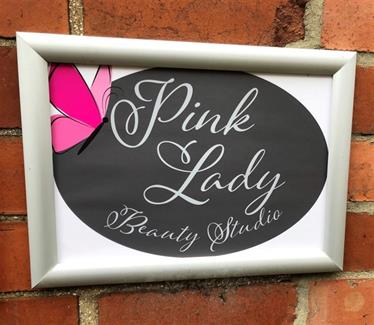 We also assisted with interior wayfinding signage, again refreshing the brand and bringing the new image together seamlessly.
Claire concluded: "The FASTSIGNS® York service is very professional and Sarah is brilliant at keeping in touch about the process: nothing ever seemed to be a problem. Ian and Sarah were both very friendly and helpful when I was unsure what I really wanted. I've had a lot of comments about how nice my new signs are. I'm really happy with them - thank you!"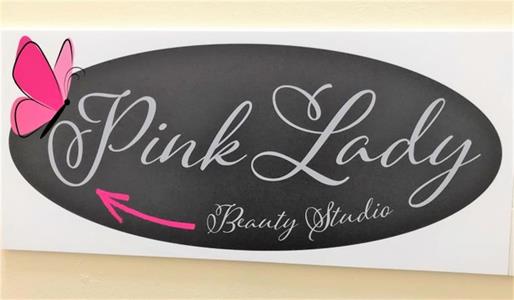 The Power of Signage
Get attention with signs and visual graphics that attract, inform and influence action. By installing the right signs and visual communications, you can add to the value and success of your business - every hour of every day. Contact FASTSIGNS® York today to discuss some of the exciting signage options we have available.