Wolds Way Holiday Cottages
Now with impressive roadside signage in place, Wolds Way Holiday Cottages is most definitely on the map!
Nestled in the heart of the glorious Yorkshire Wolds, just seven miles from the historic town of Beverley, a recent guest described Wolds Way Holiday Cottages as a 'gem of a place'.
Based in traditional farm buildings on a working arable farm, the old granaries have been skilfully converted into spacious, luxury holiday cottages – each maintaining many original features along with modern additions such as a hot tub!
Bringing Ideas to Life
When owner Rachel Adamson and her husband David visited the FASTSIGNS® York Design Centre, they were looking for assistance with a roadside signage solution that would both direct existing customers and promote their business to potential customers.
After a lengthy consultation and the sharing of ideas and images, the Design Team at FASTSIGNS® York presented a first draft, which not only included the sign design but also a recommendation for the type of hardware to be used.
Rachel and David agreed that a stunning white swept panel, mounted with the chosen design was the way to go: "We had an idea of what we wanted the sign to include and working with the Design Team at FASTSIGNS® York we were able to bring this to life – we are so pleased with the finished result!" said Rachel.
The equine theme to the sign design highlights the fact that, in addition to dogs, Wolds Way Holiday Cottages also welcomes guests with horses. With miles of off-road hacking in the area and on-site equestrian and livery facilities, this is the perfect holiday location for horse owners.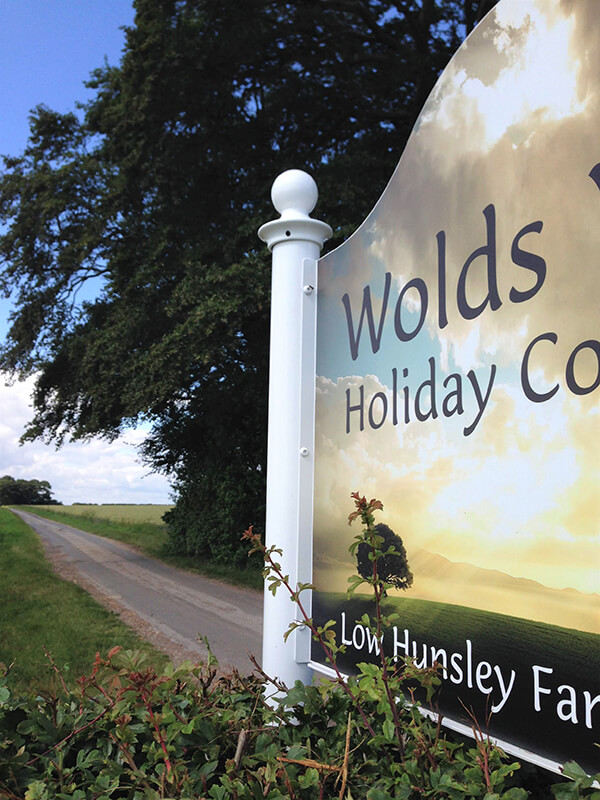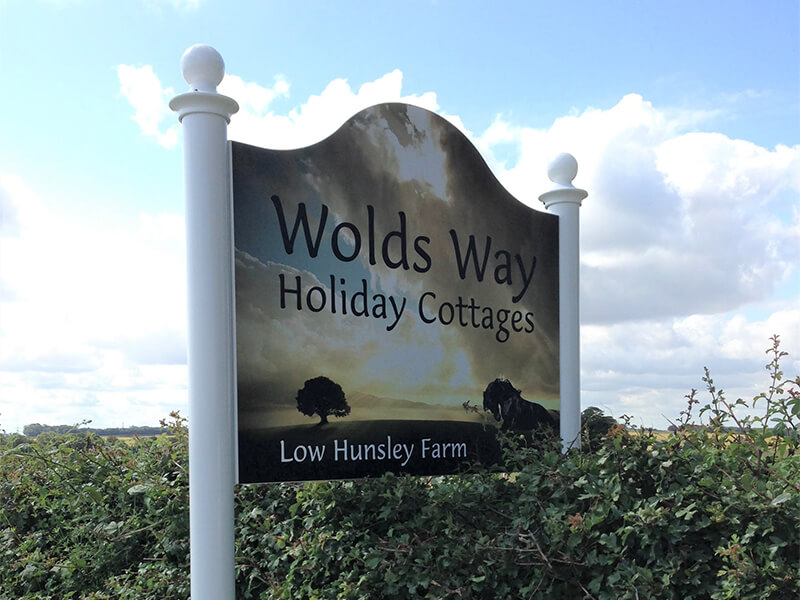 More Than a Sign
Wolds Way Holiday Cottages now has a roadside signage solution that is so much more than just a sign: yes it acts as a superb signpost, clearly highlighting the entrance to the farm, but it also says so much about the brand and what guests can expect to find as they drive into this gem of a place.
Signage is a massive part of a brand and should never, therefore, be an afterthought. By getting the right signs and visual communications, you can add to the value and success of your business, every hour of every day - contact FASTSIGNS® York today to discuss some of the exciting signage options we have available.