There's always something happening in the marketing and advertising industry events calendar, but unlike most other businesses, the materials you use to promote and dress a venue will be scrutinized closely by attendees.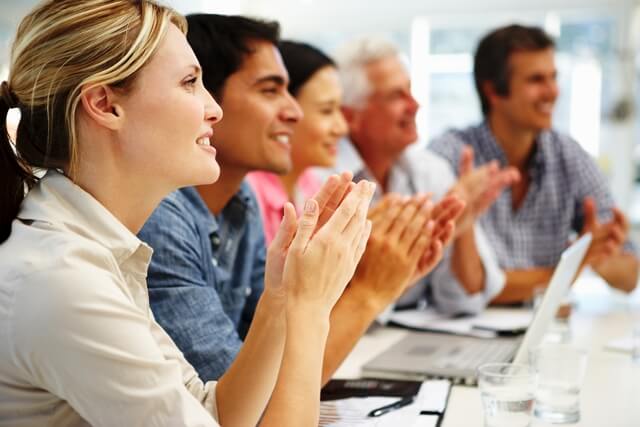 Whether you host or represent your business at an event, the expectations of your audience will be high. As agents of creativity, style and design, your visual communications should be flawless.
At FASTSIGNS, we work with marketing and advertising agencies and understand perfectly the specific challenges and requirements of your industry.
Here are just a few tips on how you can use visual communications to help your event stand out:
Create a Sense of Occasion
Custom made flags and banners are eye-catching and make a simple but very effective way to get the attention of your audience. FASTSIGNS can include any corporate colours, logos, text or images into your design to create a strong brand identity before visitors even walk through the door.
We provide high-quality, durable materials for all of our visual communications products. The style and design of your exterior signage will continue seamlessly to the interior of your venue to create a professional look that contributes to a real sense of occasion.
Organise Your Event:
Well-placed flags and banners are an ideal way to direct your audience and inform them of the agenda. This helps ensure your event runs smoothly, makes it easy for visitors to navigate and shows that you've anticipated their needs and proactively taken steps to meet them.
In addition to custom printed flags and banners, digital signage - particularly that which includes interactive touchscreens at the entrance point or other key locations across your site - allows you to tailor your welcome message and engage directly with your audience.
By ensuring that all of your event details, from the main agenda right down to the location of all facilities are included, you make it easy for corporate visitors to explore independently and focus on the event.
Engage your Audience:
The success of any event relies largely on attendee participation and with the right approach to signage you can secure it.
Social media now plays a significant role in the successful promotion of an advertising or marketing industry event and something as simple as an event hashtag can make a big difference to audience engagement.
We can incorporate any hashtags into the design of your flags, banners or digital screens. This helps you communicate with your audience and makes it easy for attendees to connect and network to generate excitement about your event.
Be Creative
FASTSIGNS provides much more than signs.
We can design customised clothing, awards and plaques  and a variety of pens, key rings or other event giveaways to ensure that before, during and after your event, your designs are synchronised across all of your marketing materials for strong, consistent, and memorable brand identity.
To find out more, simply contact your local FASTSIGNS centre and see what we can do for you.