During this fight against coronavirus our NHS staff and many volunteers are working tirelessly on the front lines saving lives while potentially risking their own.
We understand that this task can be a grueling and stressful take, where many people must work together.
Having to look after so many vulnerable people while remembering and implementing measures to keep yourself safe at the same time can seem to be an impossible mission.
However, some of this stress can be taken away with the use of signage. Here are some ways that signage can help.
1) Temporary Signage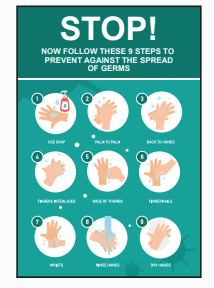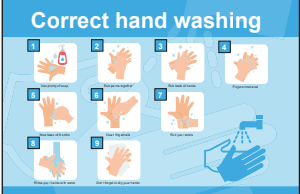 This can be a great way to remind staff and volunteers of what they need to do and how they can also keep as safe as possible while tending to patients.
These signs can also be utilised to inform patients on some basic things they can do to help, this could help ease the workload on staff. For example, signs can be used to inform patients on breathing techniques or laying positions which could help.
Plus, they can be easily moved around!
2) Wayfinding Signs

Wayfinding signs during a time like this could be as important as every. When our NHS staff are stretched in this way patients getting lost and needing directions can cause more of a strain then it seems. As staff leaving the vulnerable to help others navigate their way around a hospital just isn't an option.
Placing directions signs around wards can help patients and NHS staff get to where they need to be with as little hassle as possible. Increasing the hospital's efficiency at a time where we rely on it most.
3) Safety Signs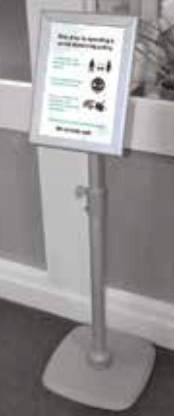 Help staff and patients stay safe while navigating around the hospital with Safety Signs.
You could add some Pop-up Banners next to a hand sanitiser, reminding people how important it is that they regularly wash or disinfect their hands, especially in a hospital. These signs can also be placed inside toilets.
Also, you could help your staff and patients implement the government recommended social distancing. We have social distancing tape which you can place every 2 meters on the ground for queuing (best used outside toilets or in A+E) or simple floor markers used to remind people.
These are just some ways that signage can help NHS staff and patients. For more ideas on how FASTSIGNS® Enfield can help visit https://www.fastsigns.co.uk/enfield/ or give us a call on (020) 383-5506 x7.