​
Burghley Estate
Burghley Estates Recently Worked With DSquared to Rebrand and as Part of the Project, the Estate Set Out to Replace All the Existing Signage and Add New to Freshen up the Look and Feel of the Estate.
Background
Burghley Estate is made up of Burghley House, farmland, woodland, and a significant property portfolio, the Estate covers an array of residential, agricultural and commercial properties including hotels, pubs and offices with additional quarries, gardens and allotments as well as the rights to sporting activities such as the famous Burghley Horse Trials. The Estate is centred in the beautiful market town of Stamford in Lincolnshire and spreads to the outlying villages. The parkland was largely designed by Lancelot 'Capability' Brown in the 18th century, with natural planting and vistas towards Burghley in one direction and the spires of Stamford in the other.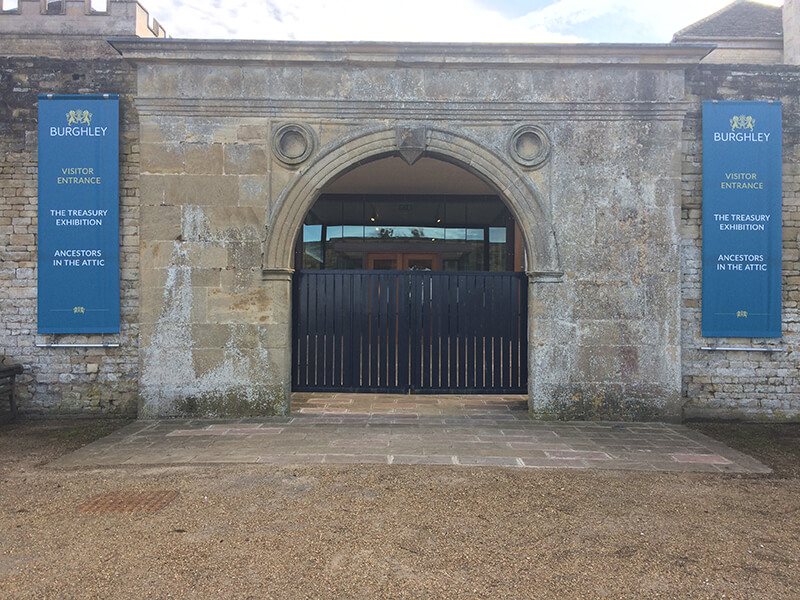 The Challenge
FASTSIGNS® Peterborough were selected by the Operations Manager, Lucy Johnsrud. We had helped Lucy previously rebrand Burghley some years ago and completed some small projects and she'd been impressed with the service she received, so when it came to this large project she turned to us.
The first step was to prepare costs based on their proposed list of signs. We worked closely with Lucy to identify the type, size and locations of the signs, including carrying out various site surveys.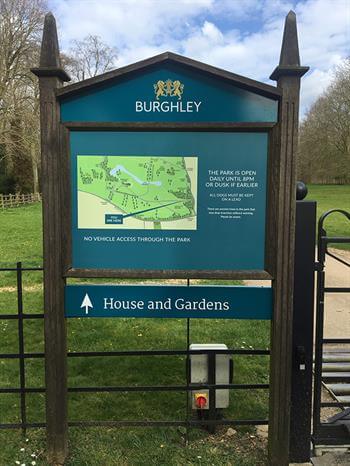 The main challenge was the timescale from approval to installation, with less than 6 weeks to make more than 70 signs of various types, shapes and sizes. We started by drawing up a schedule and prepared designs for all of the signs for the estates approval.
The Results
Once all the signs were designed, agreed and produced, we fitted them over a period of time. We installed a mix of:
Aluminium Signs
Wooden Signs
Car Decals
Aluminium Panels
Although none of the signs were particularly unique or complex, the challenge lay in the vast size of the grounds. However, with careful planning and a close attention to detail, the project came off as planned.