​
Peterborough City Council
FASTSIGNS® Peterborough Produced Traditional Cast Street Signs to Complement the Historical Theme of the Redevelopment of the Bridge Street and Rivergate Areas in Peterborough.
The Challenge
As part of the redevelopment of Peterborough's Bridge Street and Rivergate areas, FASTSIGNS® Peterborough were asked to produce and install traditional style street signs in the area. These street signs were to be designed in line with the overall theme of the redevelopment, which honoured the work of bell-maker, Henry Penn. Henry cast over 250 bells in his foundry based in Rivergate. In 1709, he cast the first ring of 10 bells for Peterborough Cathedral.
The Solution
In keeping with the historic theme, FASTSIGNS® Peterborough used an aluminium casting technique to produce the street signage. The cast was then painted to create the finished product.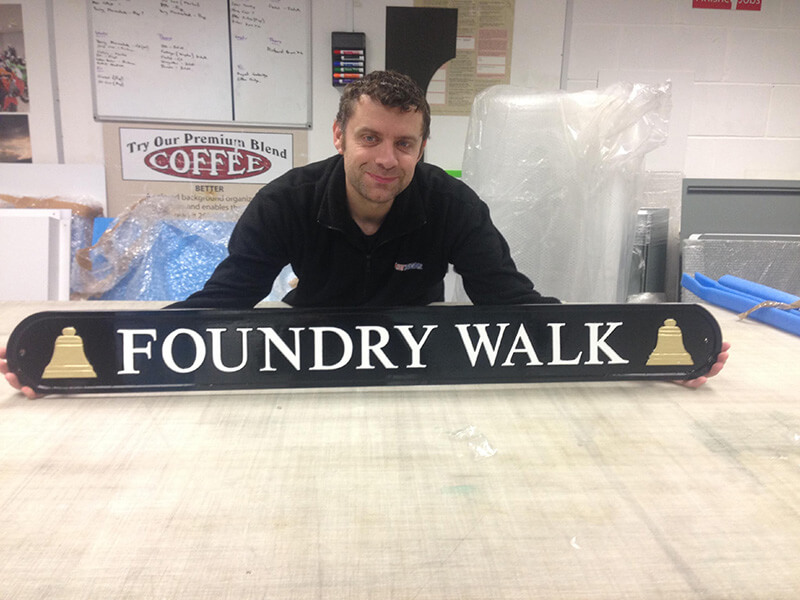 Cast aluminium, painted street signage
The Result
The casting technique enabled the team to create an authenticate, high end look to the signage, as well as it being durable and hard wearing.