York has been announced as the latest city to launch a brand new FASTSIGNS centre.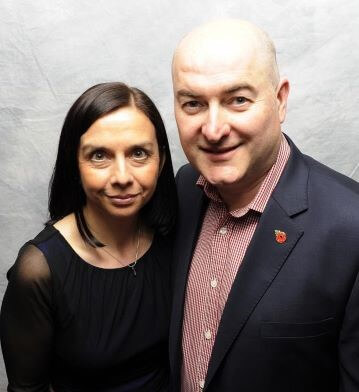 The new signage and visual communications specialist will be headed up by Sarah Bradshaw and Ian Ellis when it opens in January 2019. The centre will offer a range of signage, graphics and visual communications in the form of interactive digital signs and traditional signage solutions including banners, exterior building signs, interior office signs, vehicle graphics and signage for windows, walls, doors and floors. The centre will also provide a graphic design service and offer project management expertise, allowing signage projects to be handled from idea concept to installation by the centre team.
The opening of the York centre brings the total number of, FASTSIGNS franchises in the UK network to 22. This latest launch follows hot on the heels of the recent opening of nearby FASTSIGNS Hull, which launched in November 2018, expanding the global franchise's reach across Yorkshire and the North of England.
John Davis, Managing Director of FASTSIGNS UK, said:
"We're always delighted to see the launch of another centre, the opening of FASTSIGNS® York is especially exciting, as it will be our most northerly centre. The capabilities that FASTSIGNS® York brings to the network will allow us to provide our signage solutions to businesses further into the north of England and southern regions of Scotland.
"Sarah and Ian are the perfect team for the centre because, as well as sharing the FASTSIGNS vision, they also bring a wealth of business expertise with them. I know they will be a real asset to the area, complementing the work of our centre in Hull."
Previously directors at a software company specialising in licensing, hardware and asset management, Sarah and Ian bring over 30 years' marketing experience and sales experience respectively, which will enable them to keep their customer's requirements at the heart of their new business.
Commenting on the upcoming launch Sarah said:
"York is a fantastic city, with a burgeoning hub of businesses, we can't wait to open our doors over the coming weeks. As we look ahead to 2019, we look forward to helping many businesses across York with all their visual communications, marketing and signage needs."
For more information on FASTSIGNS® York and its services, visit https://www.fastsigns.co.uk/york/.