Find out how FASTSIGNS® York was recognised for its continued work providing visual communications for York-based Ancestral Name at the FASTSIGNS UK annual conference.
FASTSIGNS® York was awarded runner up in the category of Comprehensive Solutions at the 2019 FASTSIGNS UK Annual Conference.
Taking place at the prestigious home of the England Football Teams, St. George's Park - Burton-on-Trent, the 2019 Conference brought together colleagues from across the FASTSIGNS UK network and was presided over by FASTSIGNS international Inc CEO, Catherine Monson.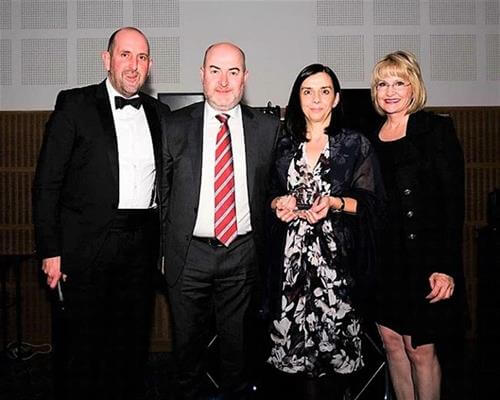 Pictured Left to Right: John Davies - UK Managing Director, FASTSIGNS International Inc, Ian Ellis – Director, FASTSIGNS® York, Sarah Bradshaw – Director, FASTSIGNS® York & Catherine Monson - CEO, FASTSIGNS International Inc
The award for Comprehensive Solutions is one of the most coveted accolades as it recognises the provision of 'more than' simply a signage solution: it acknowledges the depth of understanding a FASTSIGNS Centre has of their customer's business and the solutions they require to maximise the market opportunity.
"We are honoured to receive this award as it essentially recognises the relationship we have built with the whole team at Ancestral Name. I am personally very grateful for the opportunity to work so closely with such an amazing brand, helping to tell their story, raise awareness and achieve their business goals. Thank you Ancestral Name" said Sarah Bradshaw, Director at FASTSIGNS® York.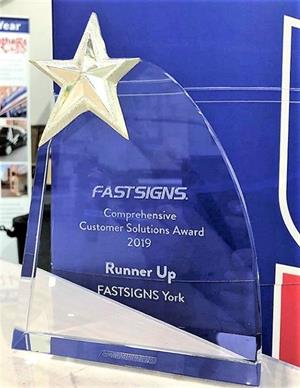 Ancestral Name is one of the City of York's leading retail and visitor attractions. Ancestry buffs from across the globe drop in and discover the beginning of their family history via its digital library of over one million European surnames. They can then take away the true origin of their name delivered in a beautiful parchment print while they wait.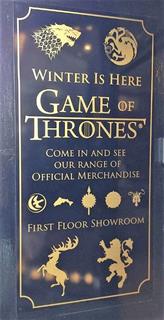 The latest addition to Ancestral Name's offering is its Game of Thrones themed first floor showroom, featuring a wide range of GoT merchandise including HBO-licensed Valyrian Steel replica weaponry, as seen in the show, and their very own Iron Throne.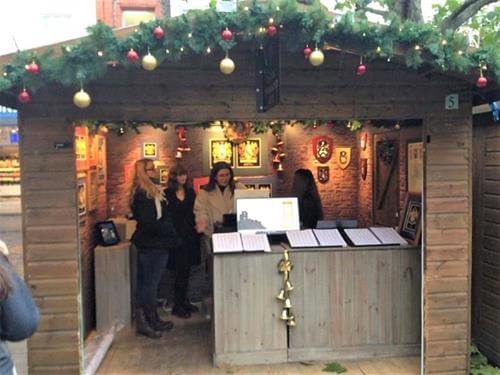 "Having just now supported Ancestral Name in realising their amazing St Nicholas Fair manifestation as part of the York Christmas Festival, we're already looking forward to 2020 and what that might bring for the brand. Thank you Ancestral Name and all our customers for your on-going support" concluded Ian Ellis, Director at FASTSIGNS® York.
Contact Our Award-Winning Team Today
Do you have news or a promotion to share? Tell us your idea and our award-winning team will help you design eye-catching display graphics to get your message heard.
Call FASTSIGNS® York on (019) 049-3594 x6.