Find out more about the clever ways we can help you improve your interior space and create a business advantage.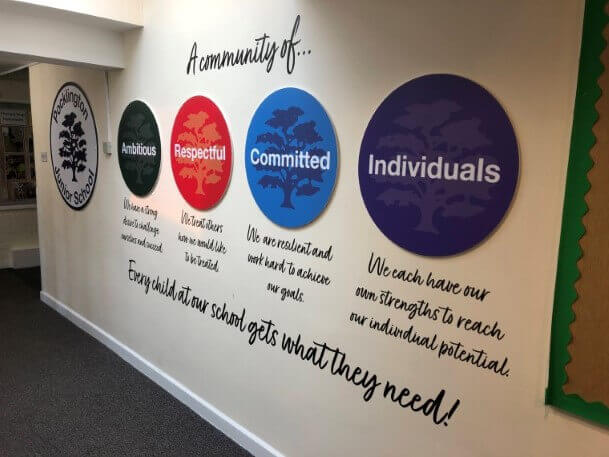 Your business signage doesn't have to end at your front door – we have lots of clever ways to help you make your interior space just as impressive as your exterior!
Brand your Walls
Creating engaging interior spaces makes sound financial sense and your walls offer a massive opportunity to make a big impact.
In addition to using your walls to direct and inform, you can decorate them so they tell your brand story – impressing visitors, motivating staff and encouraging brand loyalty from your customers.
Whether it's a full wall vinyl, strategically placed vinyl cut-outs or wall-mounted printed display boards, your walls are the perfect canvas for creating a wow-factor.
Bring the Outside In
For a stunning piece of design, you can incorporate a living wall. Though the 'green wall' idea started as exterior design, it has now made its way into the interior world.
For example, some commercial buildings have a wall or corner covered in thriving vegetation. They often place their company name in an environmental sign with large lettering among the greenery and this is all they need to do to create something spectacular. Interior living walls take that same inspiration and aesthetic, but they place it more within a day-to-day context.
Less is More
When branding your interior, however, you don't want to overwhelm people with too many colours, too many textures or a lot of unnecessary text. If you want your interior décor to have the right impact, simple is always better.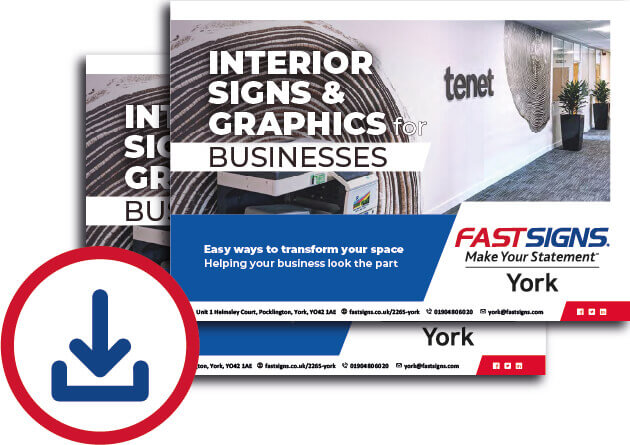 To find out more about the many clever ways we have of creating the right first impressions for your business – inside and out - download your free look book now!
We're Here to Help
As your local signage and graphics experts, it's our job to make sure you maximise the opportunity a signage update presents.  We're here to help you get your message seen, so contact us today, call (019) 049-3594 x6.