​
Be'Spoke' Signage for Spokes Bar & Grill
Spokes Bar and Grill at The Yorkway Motel is riding high following the installation of its new exterior signage.
The Yorkway Hotel Pocklington offers modern chalet-style accommodation on the outskirts of the market town of Pocklington, close to the historic city of York. With stunning attractions on its doorstep, from York Minster to the Yorkshire Dales, the motel is popular with holidaymakers and business people alike, also being perfectly positioned close to bustling towns and cities too.
When The Yorkway received a postcard announcing the opening of a new FASTSIGNS Centre in the area, they jumped at the chance to talk to the FASTSIGNS® York Team.
Specifically looking to promote the brand-new 'Spokes Bar and Grill' restaurant situated within the motel, Michael Browne, General Manager at The Yorkway Motel, wanted to make a real impact! He needed his new restaurant signage to be highly-visible from both the local B road on one side of the motel and the busy A road on the other.
Setting the Wheels in Motion
Working closely with Michael, the Team at FASTSIGNS® York designed a roadside V-Board and a large fence sign – simultaneously promoting the motel and Spokes Bar and Grill to passing custom, while also helping people who are specifically looking for the venue to recognise and locate it.
"The FASTSIGNS® York Team took everything on board I said to them, they created artwork which totally enhances my brand, they took the measurements, they advised on the materials and carried out the installation – all at no hassle to me or my team. The finished results work great with the space and was completed quickly and efficiently. I can't recommend them highly enough!' Michael Browne, The Yorkway Motel Pocklington.​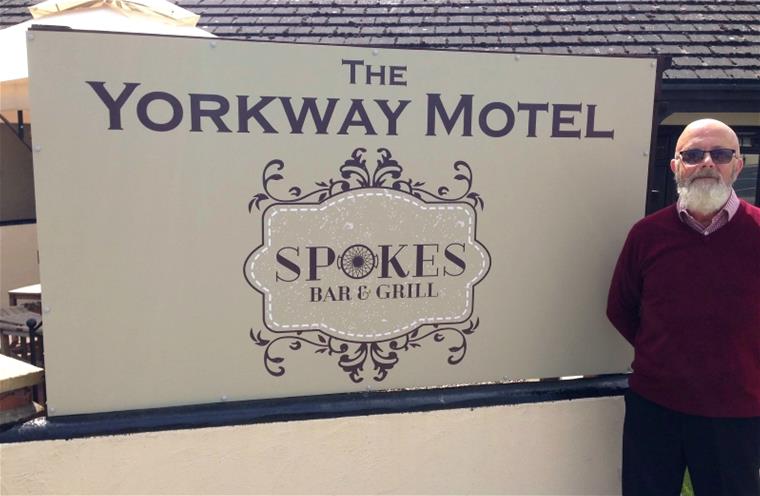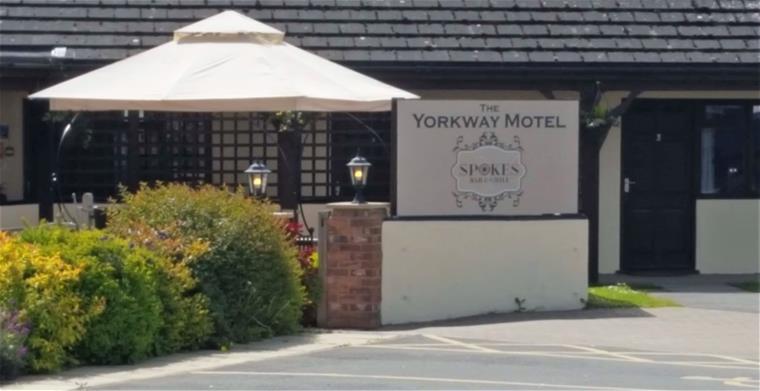 Looking to Gear Up your Business Signage?
Spokes Bar and Grill at The Yorkway Motel is now realising the value of enhancing its powerful brand with visual communications which attract new customers.
Signage is a massive part of a brand and should never, therefore, be an afterthought. By getting the right signs and visual communications, you can add to the value and success of your business, every hour of every day - contact FASTSIGNS® York today to discuss some of the exciting signage options we have available.