​
GT Services
FASTSIGNS® York helps GT Services Garden Maintenance turn their van into a mobile billboard
GT Services Garden Maintenance is a family business, based just outside Thirsk in rural North Yorkshire. With more than 20 years' experience, they offer the full range of garden maintenance services – everything from simply cutting lawns and edging, or weeding and maintaining borders, right through to full shrub and hedge cutting, reducing and shaping.
Looking to get maximum bang for their marketing buck, Geoff and Michelle of GT Services turned to FASTSIGNS® York for help.
High-Vis
With Arbitron's In-Car Study claiming UK drivers spend an average of 20 hours behind the wheel every week and given that there are currently 38.3 million registered vehicles on the roads, the statistics strongly indicate that branding your vehicle is a no-brainer when it comes to marketing your business.
Using your vehicle in this way creates an economical and highly effective mobile advertisement that goes wherever you go. It is no surprise, therefore, that vehicle graphics and wraps are one of the fastest growing forms of advertisement because of their high visibility.
Having discussed a number of options with the FASTSIGNS® York Team, it was clear to Geoff and Michelle that vehicle graphics had to be a key part of their marketing mix.
Geoff said: "Following FASTSIGNS® York advice, we knew we wanted to turn our van into a mobile billboard and the Team created a design which combines eye-catching graphics with all the information and contact details potential customers need to remember us and get in touch!"
"The presence of our van proudly advertising our company, outside our home, in a supermarket car park or even at a client's residence, will give a substantial boost to our profile. It helps to draw the attention of any and all sorts of passers-by – many of whom might not have been aware of our business before. Our repeated drives to and from a job, become the equivalent of running an advert in the local newspaper or hiring a billboard, but at a fraction of the price."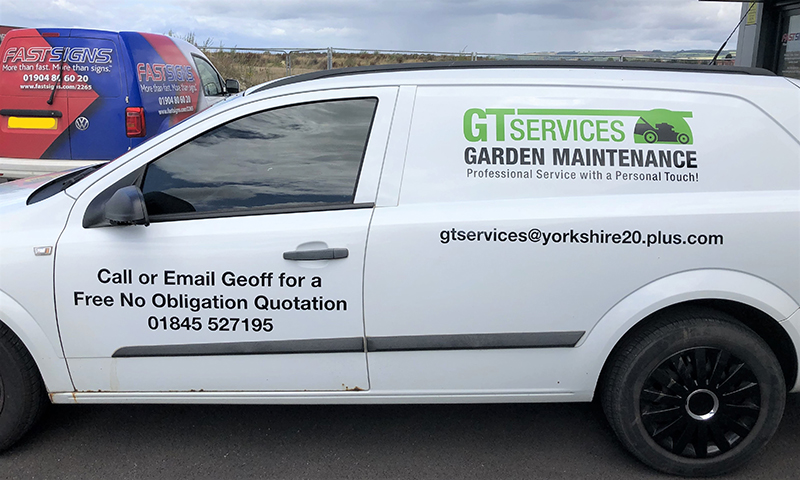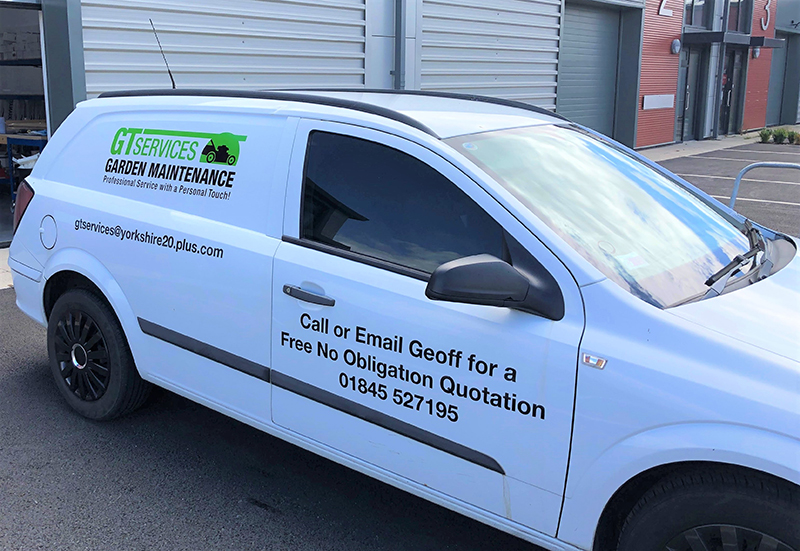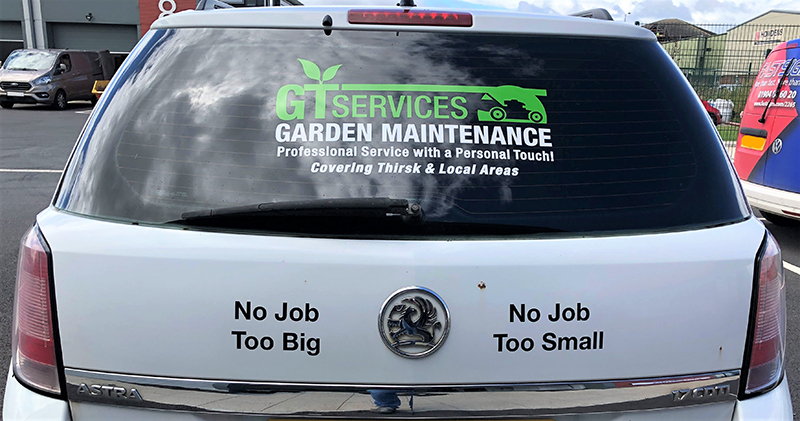 Turn your Vehicle into a Mobile Billboard
Do you want your business potentially to be seen by over 3,000 people every hour of every working day*, then talk to the FASTSIGNS® York Team today.
Timescales for van and vehicle graphics vary and can be anything from a week to three weeks, depending on the complexity of the design.
*According to 3M Research