​
Hayton Service Station
New exterior building signage gives a fresh look to a much-loved local business
Situated on the busy A1079 between York and Hull, Hayton Service Station has been serving locals and passers-by for almost half a century.
As well as being a traditional service station providing fuel and car essentials, Hayton Service Station offers car and van sales, MOT, servicing, tyre fitting, diagnostic checks and other vehicle repairs. It is also a superb convenience store, stocking produce from many local suppliers.
In addition, it is also a small Post Office, providing postage and banking services – you can even get money changed there if you are going on holiday! All-in-all, Hayton Service Station is a lifeline to the local community and motorists alike, in what is an extremely rural part of the East Riding of Yorkshire.
Building the Brand
With a strong and instantly recognisable existing brand, owner of Hayton Service Station, Neil Drewery, visited the FASTSIGNS® York Design Centre for ideas around bringing everything together with new building signage.
The FASTSIGNS® York Design Team set to work and created striking signage for the front of the main shop entrance.
"All it took was a brief discussion with the FASTSIGNS® York Team for them to grasp what we were after and we are all delighted with the finished result. It was so refreshing to deal with a company who didn't over-complicate the process – they are a real safe pair of hands." Said Neil.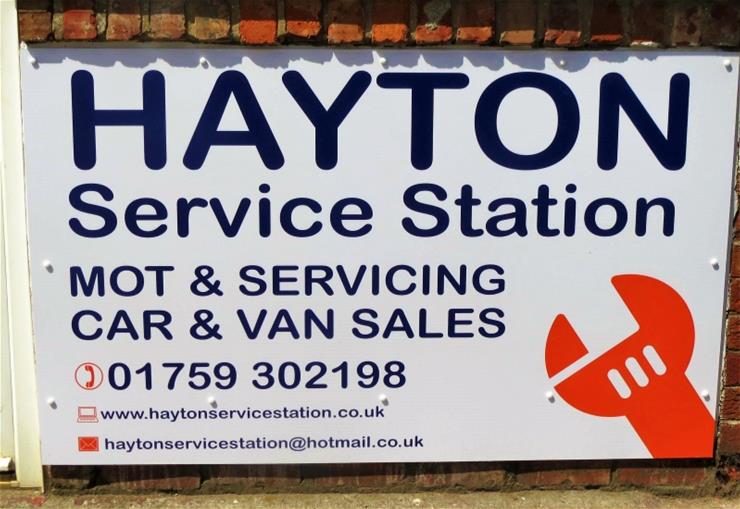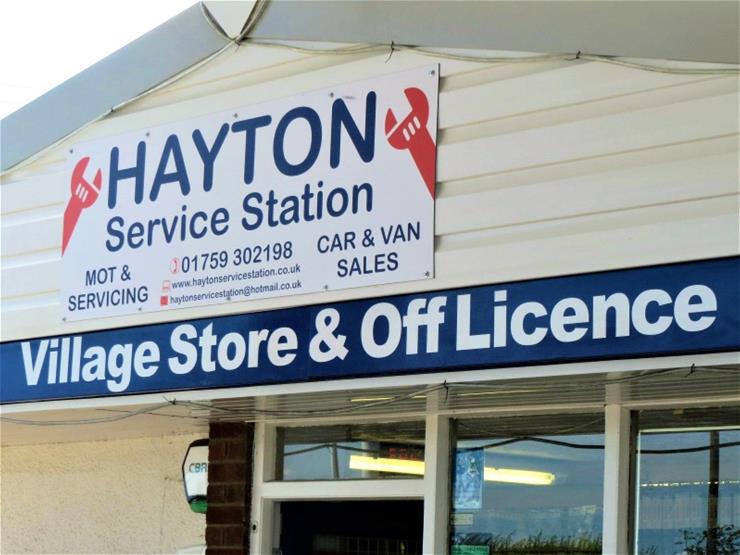 The Power of Signage
Get attention with outdoor signs and visual graphics that attract, inform and influence action. By installing the right signs and visual communications, you can add to the value and success of your business - every hour of every day. Contact FASTSIGNS® York today to discuss some of the exciting signage options we have available.