Although the country is in an unprecedented lockdown. Schools across the UK remain open for children who need to attend, and continue to fight on the front lines against the coronavirus.
Teachers are still continuing to work and care for the limited amount of children who are still required to attend. Typically, the children of other key workers fighting against the Coronavirus.
The government has given instructions for most parents to keep their kids at home, isolated. However, there are still many children that are required to attend school as their parents are considered a key worker.
We must make sure that the teachers and students at our schools are kept safe during their time at school and limit the spread of disease. After all, once the day is done they return home to loved ones who are also key workers and vital in the fight.
There are many ways signage can help keep teachers and students safe while at school and help limit the spread of Coronavirus.
1) Mandatory Hygiene Signs

Mandatory hygiene signs are a great way to help slow the spread. These signs act as a constant reminder to both staff and children to wash their hands more thoroughly, regularly and correctly. Plus, you can get these signs in an array of different sizes and in self-adhesive Vinyl, giving you more flexibility on where you place them.
2) Social Distancing Signs

Currently our biggest tool against the coronavirus is social distancing. We appreciate this can be quite hard if there's quite a few staff members and students all under one roof. However social distancing signs can help!
Here are some examples on what measures you could take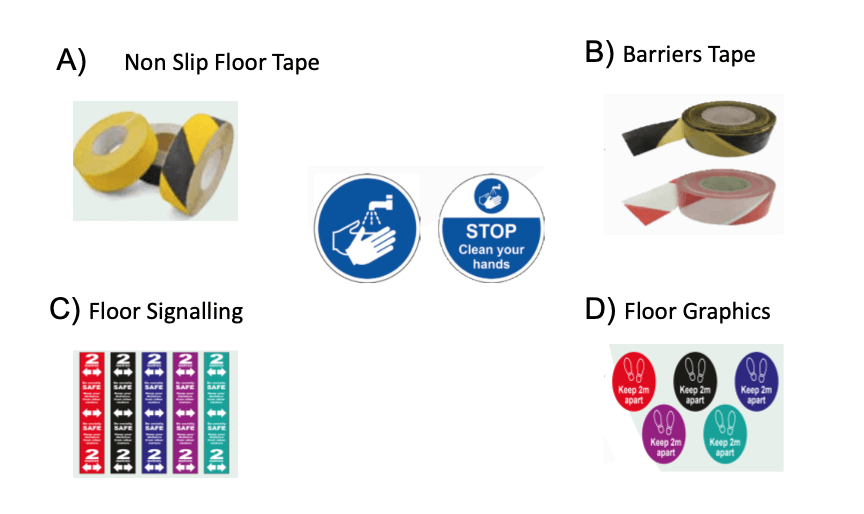 3) Feeling creative
Create your own signs with our A-Z letter stencil kit! A fun way to make your own social distancing signs.