What makes a Festival the buzz of the month? How does your Conference or Networking Event become the talk of the town? By attracting a good crowd of course!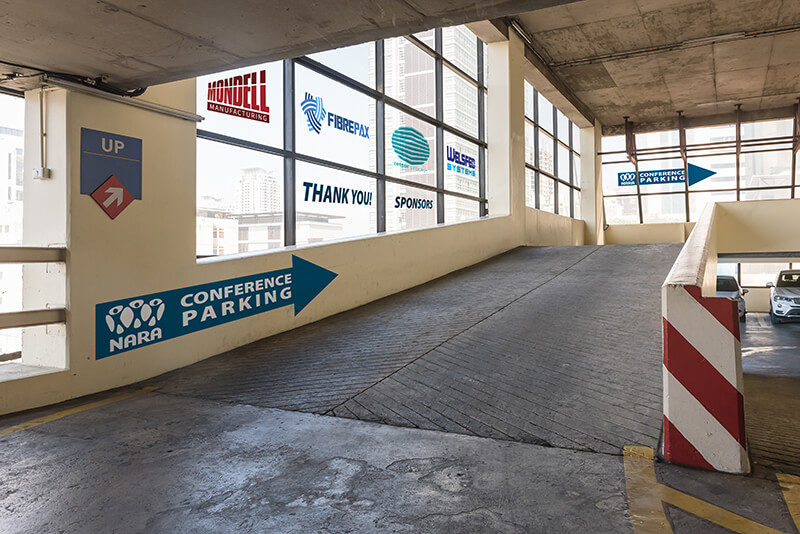 What makes a Festival the buzz of the month? How does your Conference or Networking Event become the talk of the town? By attracting a good crowd of course! No-one wants to play to an empty venue or waste precious time presenting to a deserted room. The key to any event's success is getting bums on seats and at FASTSIGNS of Sheffield and Chesterfield, we have plenty of ideas on the best way to do this.
Advanced Planning
Showing people the way doesn't have to start with the event itself, it should begin weeks, even months in advance, depending on the scale of the event. Think about the 3 Ps, Plan, Prepare, Promote!
Plan - What do you want to achieve with your event? Whether it's selling tickets, increasing sales for a new or existing product line, attracting more visitors or helping people to get to know more about you and your business, you need to decide on an approach that will help you reach that goal.
Prepare – Think about your target market, what will appeal to them the most, lots of information, bright bold graphics, special offers, the list goes on but by having a good idea of what will interest your audience the most, it will help you to ensure that your Marketing Materials will have the most impact and more importantly give you an idea of the timescales you need to get them printed and finished.
Promote – Once you've decided on the route you want to take, get those Signs, Banners, Posters etc out there, creating interest and getting your important details or Marketing message working for you before the event has even begun. This will ensure you get the maximum return on your investment.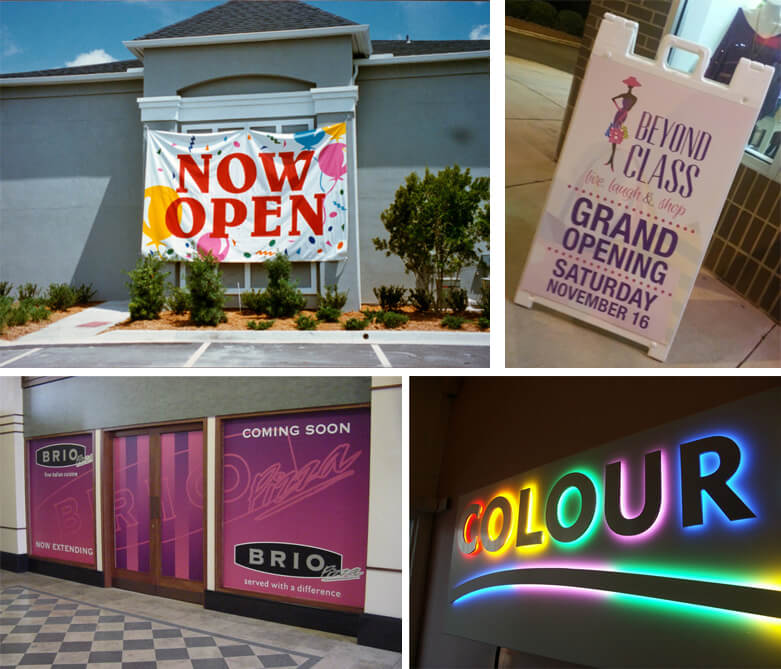 Where Am I?!!
No, we're not contemplating the reason for our existence, but rather how to get people to the places they need to be, once they reach your event. It sounds like an obvious point but poor directional signage can make people feel stressed and unsure before the day has even got underway and you want people to be relaxed and receptive to the ideas you're trying to promote to them. Keep it simple! Arrows pointing in the direction they need to go are a basic but effective way to get people moving to the right areas. Brick Wall Signage, well placed Graphics, A-Frames, are all great methods to show the way and also gives you the opportunity to get creative, take a look at this great Escapology A-Frame Sign directing people to the event.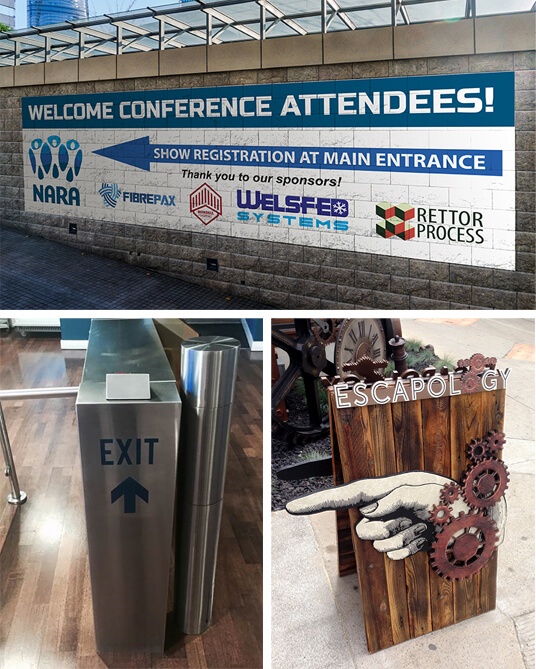 Another Level.
What if your event is literally on another level? Not making wayfinding clear for people could mean that they go to the wrong location within your venue and you miss out on potential custom. The Bentall Centre ran their 'Summer Garden' event, on the bottom floor of their shopping complex so they needed to use clear, attractive signage to direct people to the event space and think of the prospective new attendees for this Pilates Class, the business could have missed, if it wasn't for their effective use of Wall Graphics.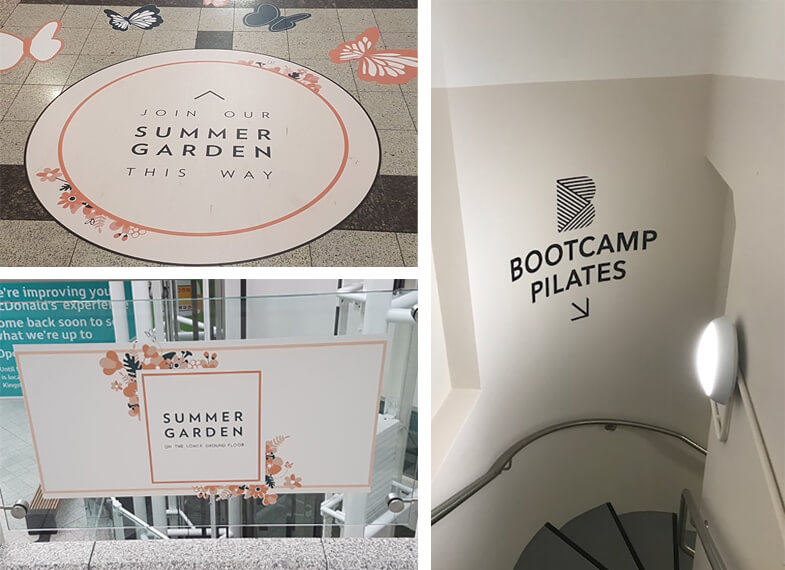 Show Me the Way!
Wayfinding signage should do exactly what it says on the tin. Indicating the way in, the nearest exit, where to go for refreshments and let's not forget the necessary toilet breaks, which are all important elements in ensuring your event runs like clockwork and gives your attendees a positive and happy experience. This is more likely to result in better brand awareness, good customer feedback and increased sales than a poorly planned event that ends in unorganised chaos.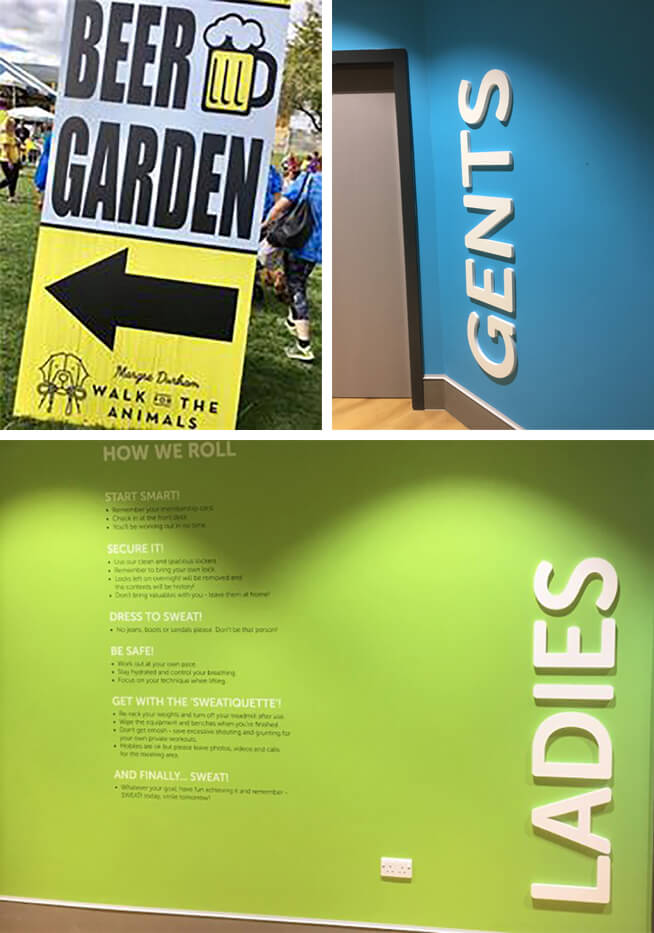 Just giving your event and its sign posting a bit more thought can almost guarantee your events success, unless of course it rains, this is Britain after all!