​
Armeg Ltd.
A Sign of Quality
The Challenge
As a world leading designer and manufacturer of top of the range power tool drilling accessories, we knew that only the best would do for Armeg Ltd's new signage and that it would need to reflect their dedication to quality as well as reinforcing their branding.
Armeg needed both internal and external signage which would communicate a consistent visual representation of their brand, throughout the business and also demonstrate their commitment to helping professionals from the Construction and Manufacturing industries.
FASTSIGNS® Sheffield and Chesterfield Centre and Chesterfield Centre have worked with Armeg for a number of years, starting back in 2001, when we produced their external signage and vehicle graphics, so we were delighted when they asked us to help with their new branding and providing comprehensive print solutions which incorporated their new logo.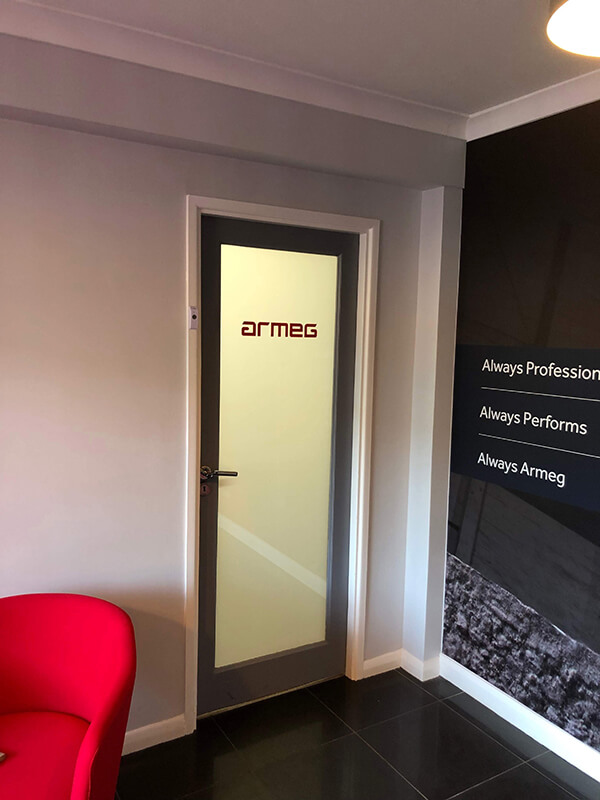 The Solution
FASTSIGNS worked with Armeg to ensure their graphics were on point and using their striking, bright red, brand colour, produced wall graphics, door graphics, directional signage and wall plaques to highlight their products and services. These eye-catching new signs were ideal as effective advertisements for their business and the wayfinding signage was designed to make navigating their premises clearer for both staff and visitors.
Studies have shown that using this type of signage makes a positive impression on people visiting your premises for the first time and enhances their overall visiting experience. It also ensures that workflow operates quickly and safely by getting people to the right places at the right times.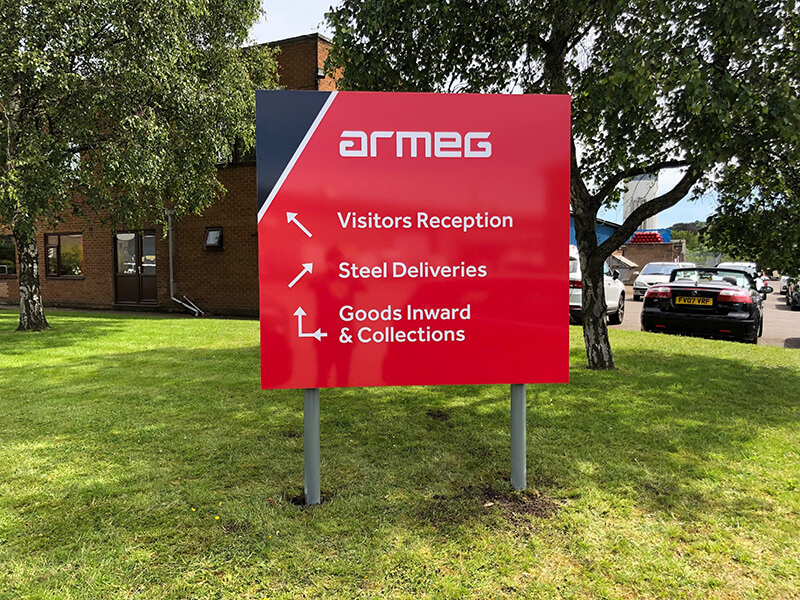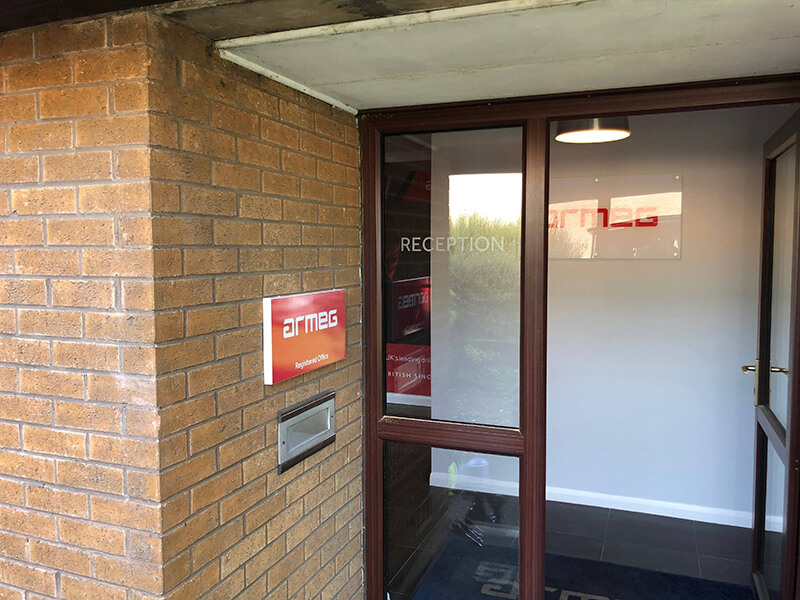 The Result
Signage can be more than just a tool to demonstrate who you are, it can also convey the ethos of your business by showing that the overall impression that your premises makes on people, really matters to you and so does their business.
Martin Rayner, Armeg's Marketing Assistant, commented;
"We had a range of internal and external signs printed in various materials and sizes all supplied and fitted to a very high standard. We're really pleased with the end result and have even received compliments from some of our visitors. FASTSIGNS made the whole process hassle free, nothing was too much trouble and communication with all contacts throughout was faultless."
We enjoyed working with Armeg to help them achieve their goals and we hope we will be able to work with them again in the future.