Get your brand noticed with digital signs from FASTSIGNS® York.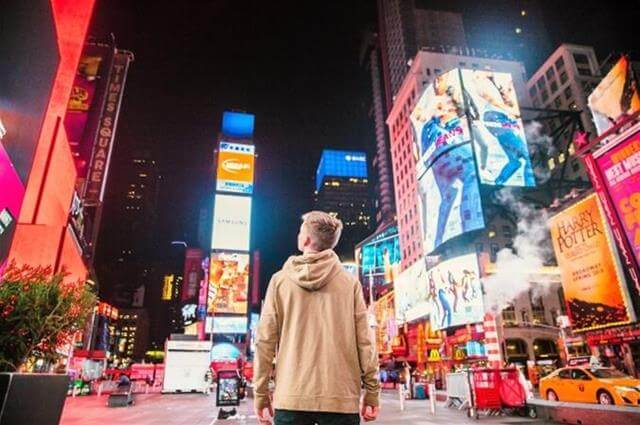 You can't deny that, as human beings, we are hard-wired to turn and look at a screen.  To back this up, according to HubSpot, around 90% of the information transmitted to our brain is visual and this visual information is processed around 60,000 times quicker than text.
So, what better way to grab the attention of new customers than with bright, moving images?
Digital display signs help bring your message to life in a way that can't be ignored. Whether wall mounted, hung from above, freestanding or displayed on a surface, digital signs make captivating centrepieces for any display.
Switching to a digital display will allow you to save money and showcase all your current messaging by regularly updating it with new adverts and messages. You can even earn a little extra by renting your space out to other brands!
A digital sign enables you to:
Save time and money by no longer having to update your physical signage every time something changes

Make money by selling advertising space to other brands

Communicate new messages and offers quickly and easily

Stay ahead of the curve with moving images and video

Keep your customers engaged with new and exciting displays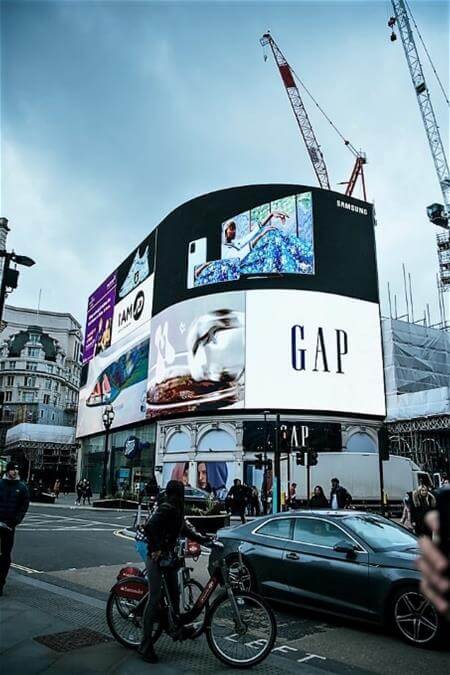 To get the most from your digital signage, you need to create engaging visual displays, because visual content is more memorable. A study found that 65% of information paired with images was remembered three days later, compared to just 10% of text-only information.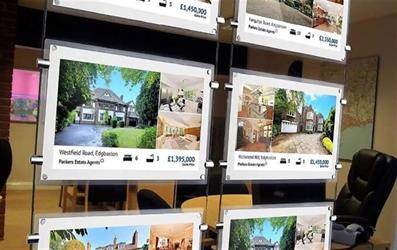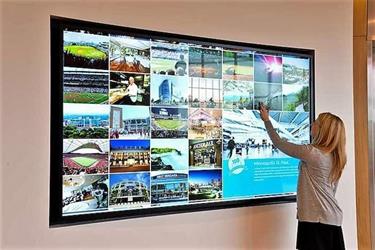 Essentially, if you spend time creating something eye-catching and interesting to look at, people are more likely to take note. And this matters all the more when you only have a couple of seconds to grab people's attention.
How to make your on-screen content engaging
One useful strategy is to use your digital signage to tell a story. Visual stories (told in the form of videos and moving graphics) are one of the best ways to communicate with your customers. In fact, according to a survey by One Spot, 92% of consumers want brands to make adverts feel more like stories.
Why?
Stories are easier to take in than facts and figures. They're relatable and are, therefore, more likely to make people stop and stare. Plus, stories are more interesting than plain old information – visual or not. That's why people enjoy listening to a good old story so much!
Digital signage is the perfect place to display your company story, as it can be installed wherever it's going to be seen the most. This could be in your shop window, reception area, meeting space or on the side of a building.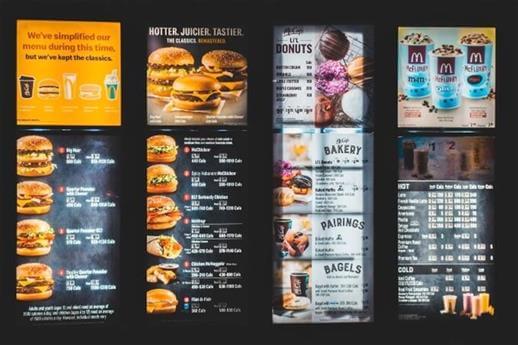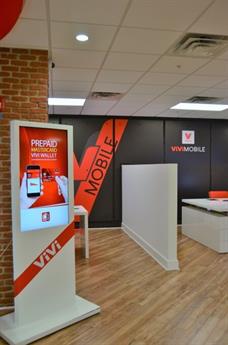 Wherever your digital sign is placed, you have the option of creating short, animated clips that tell stories to passers-by. Even if someone pauses for five seconds longer than they would usually, you've still managed to communicate five seconds more information than text alone.
Creating a story for your digital sign
When we talk about advertising stories, we're not referring to 'once-upon-a-time …' type tales.  Instead, we're talking about the story of your brand. Who you are, what you do and how your products and services impact your customers or the world around them.
Short, graphic animations are an easy way of communicating brand messages such as these. You can quickly and simply inform people about the outcomes of the work you do. Your stories can also focus on specific characters or individuals and play to people's emotions in order to get the point across. Imagine being in a waiting room and seeing this kind of story playing on a screen. Is this story more likely to capture your attention than written facts? We think so.
But stories don't just have to tug at our heart strings to be noticeable. They can also be relatable, funny, serious or informative. Providing they're told in a creative way, you stand a better chance of holding people's attention.
Whatever industry you're in, once you start looking, you'll notice all sorts of ideas sitting right under your nose. From schools, healthcare providers and charities, right through to manufacturers and high-street retailers – every business can use stories to communicate with their customers or employees.
Why not tell the story of …
Your organisation's journey

The community your business is a part of

The experiences of your employees

Important internal processes

Happy customer experiences

Charity work or team successes

Events you've participated in

What it's like to work with you
These are all brilliant ways to make the most of your digital screen. It's also a lot easier to produce clips like this than you might think. At FASTSIGNS® York, our design team can create short animations in-house. The production of these short videos and clips can be included in the price of your digital signage, making it quick and easy to start broadcasting your memorable stories.
Want to find out more about interactive digital signs?
Please get in touch with Sarah or Ian today – call (019) 049-3594 x6.