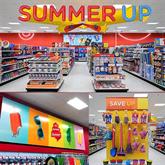 OK, so you may think we're jumping the gun but for those of you who work within the Retail Industry, we're betting that you're already thinking a few seasons ahead.
'Tis the Season to be Jolly, fa la la la la la la la!
Reports show that on average, successful Retail Organisations plan the buying and stocking of their new ranges, between 6 months to a year in advance.
Selfridges famously opened their Christmas Department a whopping 149 days before the big day this year, on Monday 29th July?!! Complete madness or a stroke of genius? Advanced seasonal planning can lead to improved sales, higher customer satisfaction levels, a reduction in the amount of surplus stock left cluttering up your storage facilities and less chance of running out of high-demand items before Santa comes to makes his calls.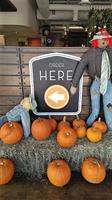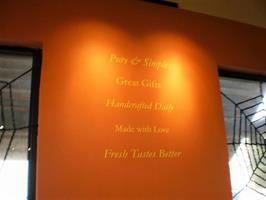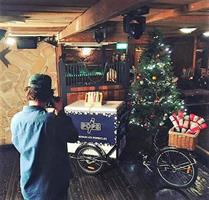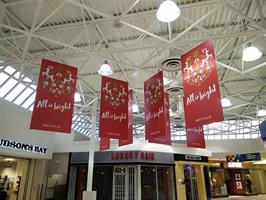 Deck the Halls!
The same is true for the planning of the look or theme of your business premises. Getting those Spring floral prints, sunshine signs, Autumnal graphics or festive flags, designed, produced and finished, long before the relevant season approaches, means you have more time to concentrate on other areas of your business knowing that you'll have the perfect setting to show off your seasonal products, displays and offers.
Be it Spring, Summer, Autumn or Winter, being well organised far in advance has been proven to increase profits and reduce stress levels, so as the Boy Scouts would say, "Be prepared!"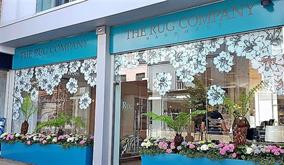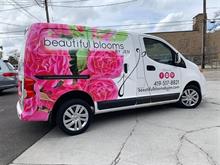 All I Want for Christmas, is You!
So maybe you didn't get exactly who or what you wanted for Christmas, but there's always the January Sales to look forward to. Everybody loves a bargain and every year we all join the increasing queues to get those special offers and discount buys, but unless you make people aware of the delights they could be missing out on, what's to stop them going to the shop next door with the massive SALE sign in the window? The answer is, your own sign or banner which firstly, increases your businesses visibility and secondly, grabs the attention of the passing footfall.
Effective use of signs, banners and window graphics will bring people into your store or shop. Interior floor and wall graphics can highlight areas that you particularly want to draw focus to and colourful displays, labeling and prominent signage will emphasis any specific products that you want to bring to people's attention.
Retail Rocks! - Boosting Your Branding.
Letting people know who you are and where you are, are key factors for your businesses' success. Exterior signage can achieve both these goals by reinforcing your branding and by giving your premises more impact. Sign trays, flat cut letters and built up signs are just a few of the options that FASTSIGNS of Sheffield and Chesterfield Centre can advise you on and work with you to find a solution that's right for you. You may even want to consider illuminated options to increase your visibility after dark, especially in the Winter months when the late night, last minute Christmas shopping is in full swing!
This is when making people aware of your revised opening hours, can really help to improve your visitors' experience as well as increasing your sales. This information can be conveyed effectively, through door or window graphics. Branded welcome mats will also boost your customers' experience by giving your premises a feeling of home, whilst giving any reception area a sense of style and luxury. Once you have people inside your shop you have the perfect opportunity to advertise the products and services you have to offer, for example, pop up banners, ideal as a temporary sign to reflect the offers of the season and easy to dismantle and tuck away for future use. Next year you could call it Retro!