As the May Half Term Holiday fades into a distant memory, thoughts are already turning towards the Summer break and just as the fields and gardens bloom with colour, so can your organisations signs and graphics with a fresh new look as vibrant as the season.
Climbing to New Heights
The Summer months are the perfect time to attract new customers and get them enjoying leisure pursuits while they have time off work and more time to spend with the family. Attractive signage which highlights what your business has to offer will draw people in and get them excited about trying a new activity. Take a look at how this climbing club achieved this, with eye catching cut out signs, which give the illusion of movement and vehicle graphics to get their message out to a wider audience.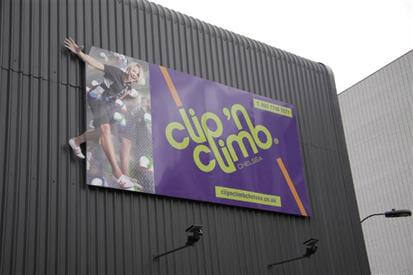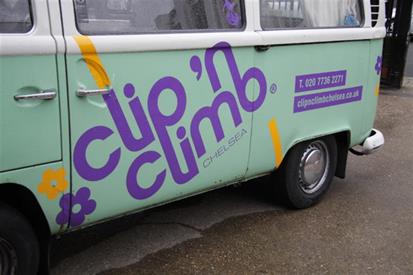 Forget About the Bikini Body
Though many of us will never have the perfect bikini body or rock the white speedos with panache, the warmer months are still a time when we want to look our best and get in better shape but with a multitude of sports and fitness centres to choose from, what will make your business stand out?
Why not consider a whole new look or revamp the existing one? See how K Sports reinforced their brand with trendy girder prints, wall graphics and post signs. These colourful signs and prints enhance the look of their interior giving it a bright and bouncy feel, while the exterior signage helps to increase its locations findability. Now its members can work up a sweat in style.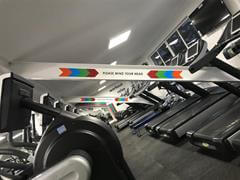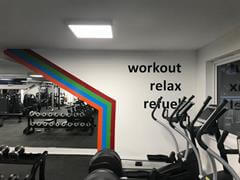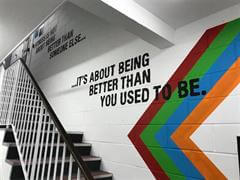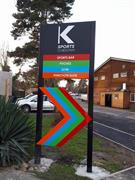 Feel Like Splashing Out?
Why not put your club on the map? Window graphics are a fantastic way to generate new interest, reflect sponsorship and make your premises feel inviting and engaging. Once you've got people through the door you can then wow them with your special offers, planned events, golfing or swimming lessons to name but a few.
You can even transform your changing rooms with sports themed door vinyls to give them that extra punch. Effective signage is more than just a beacon to attract more frequent footfall, it's an investment in the potential of your business to be bigger and better and give you that unique selling point that makes you stand out from the crowd. Let FASTSIGNS help you to create a few ripples in a sea of mediocracy.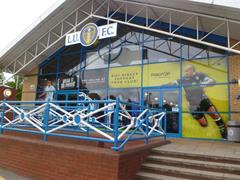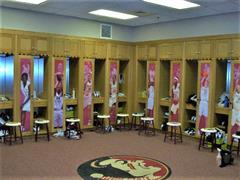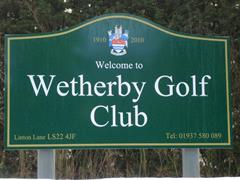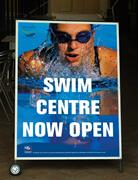 Where the Wild Things Are
With the 6 weeks holidays approaching fast, every parent is already asking the question, what shall we do with the kids? This is the prime time for Holiday and Kids Clubs to be promoting their services and securing their bookings. If your premises operates as an educational organisation during term time, now is the time to start advertising the days and hours you'll be open over the school holidays. Activity boards are a great way to convey this information and can be displayed indoors or outdoors.
With childhood obesity having doubled in the last 30 years and the consequences this may have for our younger generation being fresh in people's minds, now is the time to emphasize how your club can aid children in leading a healthier lifestyle and encourage them to get outside and leave their gadgets inside. See how these pull up banners promote the idea of enjoying the great outdoors and exploring nature.
Show people what a fun and creative environment you have to offer with imaginative signposts that lead people to your establishment and exciting table wraps to make your interiors fun and inspiring. Banners that show up and coming events, like Summer Fairs or Sports Days are great for getting attention and what better time to spruce up your schools, colleges and nurseries than when your premises are student free? FASTSIGNS® Sheffield and Chesterfield Centre are open throughout the school holidays and ready when you are to help you start the new term as fresh as a daisy!