Any event can be professional and sophisticated with the right ambience, created by carefully selected signage and graphics and those subtle hints of personalisation that can make all the difference, but we don't just want to make your events strike the right chord, we want them to sing!
Make your event an occasion!
Make your event an occasion that no-one can forget, give them a show to remember and make them worthy of an Oscar. There are a variety of tips we can recommend to help you achieve this, so tell us your objectives, work with us to find the right solution for you and then sit back and watch the magic happen.

Shout it from the rooftops!
The key to making your event a success, is, as with most things in life, all about the people. How many times have you stayed and danced past midnight at a party that only had a handful of attendees? I'm guessing the answer is none! Bums on seats, people through the door, crowds of excited people are all good indicators that you've picked the right venue, ordered enough food and drink and got people's attention, but how do you get them there in the first place?
Bright and colourful or mean and moody, banners are a great way to attract people, tell them what's happening and where and when and give a sense of occasion to any event. Plus they have the added bonus of being easy to transport, easy to put up and just as easy to remove, roll up and take away. We love this banner advertising the Windsor Rock Festival as it creates a mysterious atmosphere and who wouldn't want to go along and see what happens next!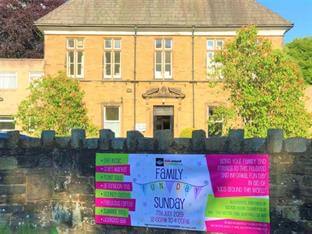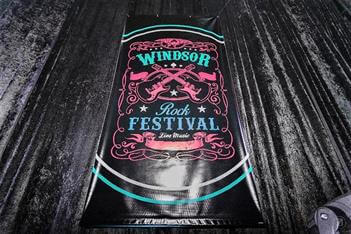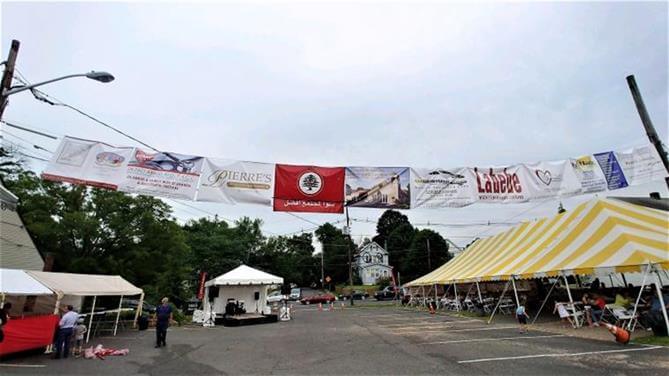 Create a scene.
Whether you're promoting a social event, marketing your products and services or promoting a new aspect of your business or event experience, roll up banners can be your portable scenery and help you set the stage. If you're looking for a quick and easy way to transform your business space then these roll ups, also known as pop up banners offer the perfect solution.
Using this type of product means that you can change the scene as often as you want, make your room look like an exclusive cocktail bar, your conference room look like a technology hub offering information on the latest developments in Manufacturing or Construction or, make your visitors feel like they are stepping into a Gothic dungeon. They are an Event Planner's dream as they can be used to redesign the space and then can be changed or adapted in the blink of an eye.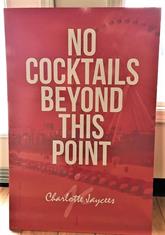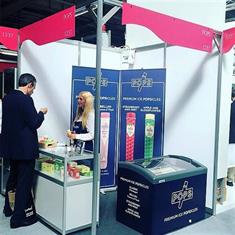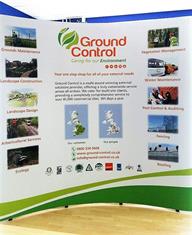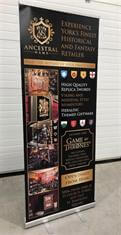 Give us a hand!
Perhaps you need a more permanent solution or a bespoke offering that makes the events more personal for you? Then wall and window graphics can be an ideal option. They can be used to stunning effect, promoting your brand, creating a specific atmosphere and giving your events that cutting edge.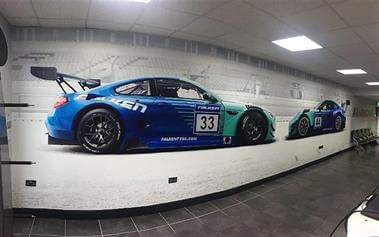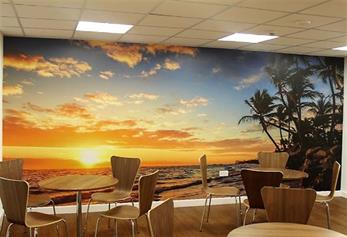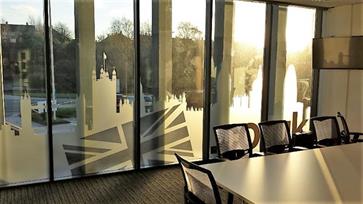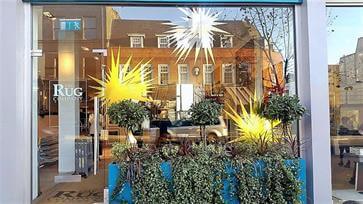 Let's not forget the custom prints that are also available to make your special day that little bit more special.