Outdoor signs can be an important marketing tool, so make sure you're getting yours right with our tips and tricks.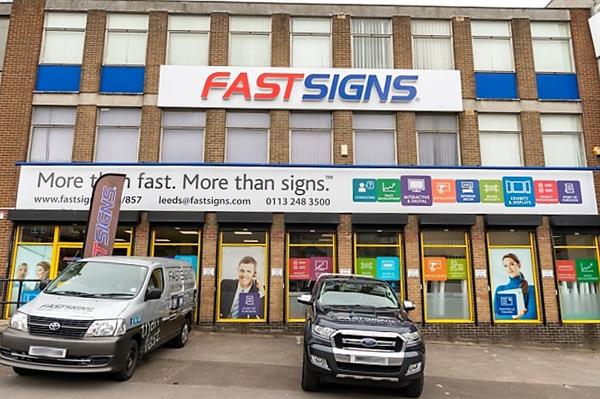 What is the purpose of outdoor signage?
Outdoor signage is an important marketing tool for your business. Outdoor signs help your business get seen by your potential customers, building all-important brand awareness around the people you could be selling your services to. Ultimately, an outdoor sign that's done right can help you grow and drive sales. But how do you get it right?
Andy Simpson is the FASTSIGNS® Leeds Director and has more than two decades' experience in the industry, so there are few people who know quite as much about signs as him. We spoke to Andy to find out his top five tips for nailing your external signs and branding, as well as the answers to a couple of commonly asked questions:
Get the right type of sign.
Are you wondering what to look for in an outdoor signage solution? There are many different options for outdoor signs that cover a vast range of different budgets, so you need to find one that's right for you and your business. The best signage solution for you depends on the purpose your sign needs to serve. Is it to grab attention? Do you want to inform your potential customers of your current offerings? Perhaps you're looking for a simple outdoor wayfinding sign? Each requirement has a different solution – from bright, illuminated LED signs to durable outdoor banners that can advertise flash sales and offers. Request a consultation or quote to find out the best option for you.
 
Be mindful of your sign's location
The location of your sign can make or break its value. You want to make sure your sign is seen by as many people as possible and stands out from its surroundings. No matter how great your design is, if your message is not getting seen by those who need to, you're not going to see results. An elevated sign is a great way to grab the attention of anyone who passes by. Find out more about high up signs and how they can help benefit your business.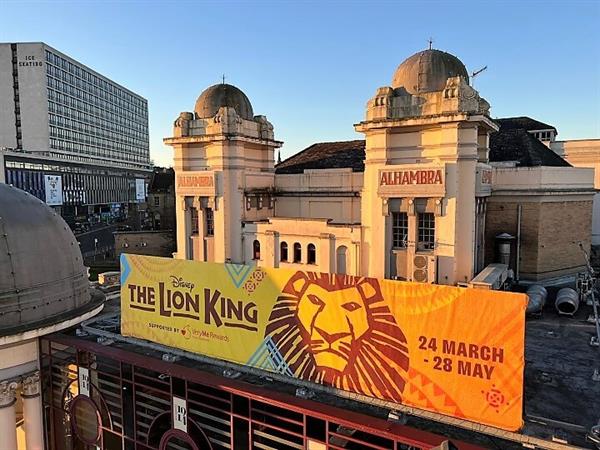 Get the colours spot on
People are visual creatures, and we tend to be drawn to things that are aesthetically pleasing – so take advantage of that in your signs. Studies have shown that colours can elicit different emotions in people, so tapping into that can work wonders for your outdoor signage and branding.

We recently did a deep dive into the psychology of colour in signage, so click through to find out more.
 
Choose your wording carefully
Generally, people have pretty low attention spans when going about their day-to-day business. Most people will likely just take a quick glance at your sign, so for it to make the impact you want, you need to make sure you're choosing your wording carefully.

Think about the main thing you want people to take from your signage and prioritise that. Often, the best thing to include is the most important information only – your business's name and a simple tagline that explains what you do should be enough to get your potential customers interested. Go with anything too wordy or complicated and you run the risk of people losing interest.
 
Be creative!
People are more likely to remember a unique or clever sign, and when it comes to creativity, the sky is the limit. Make sure your sign stands out with fantastic graphics or an impactful font that will grab attention. Immediately catching the eyes of your potential customers with creative signage will create a fantastic first impression that's great news for brand awareness.

Don't know where to begin with creative graphics for your signs? We can help. Our in-house designers specialise in creating graphics for signs and can work with you from start to finish.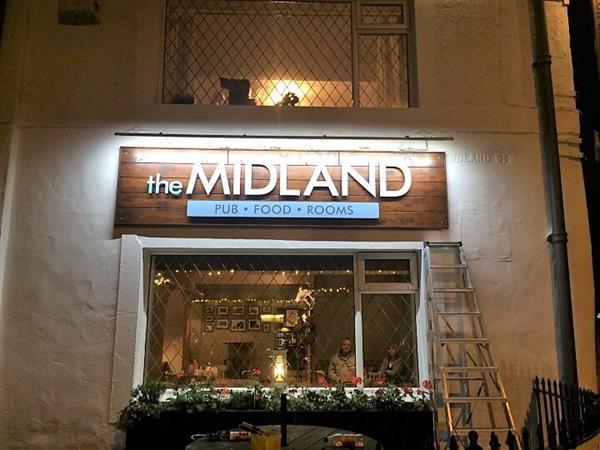 How to choose the right material for outdoor signage?
One of the main concerns with outdoor signage is maintenance. Ideally, your sign needs to have as long a lifespan as possible. If your signs are going to be exposed to the elements, you should carefully consider the material used to make sure the sign last and remain impactful. The material you go with needs to be resistant to the conditions your sign will be in; is the area windy, or is there a lot of rainfall? Similarly, if your sign is exposed to a lot of sun, UV rays can fade the colours on your sign over time.
Popular, durable materials for signs include aluminium and acrylic, but we can work with you to make sure that your outdoor signage solution works for you.
How much do outdoor business signs cost?
There's no simple answer to the question, "how much do outdoor business signs cost". It's best to find a sign maker that can work with your specific budget to come up with a custom solution that works for you. Chat to us and we can give you a personalised and accurate quote.
We hope these external signage tips were helpful. If you want to talk about how we can help your business with eye-catching outdoor signs, get in touch today.