Is your old, damaged or dirty signage deterring potential customers? Find out in this blog from visual communication experts, FASTSIGNS® Leeds.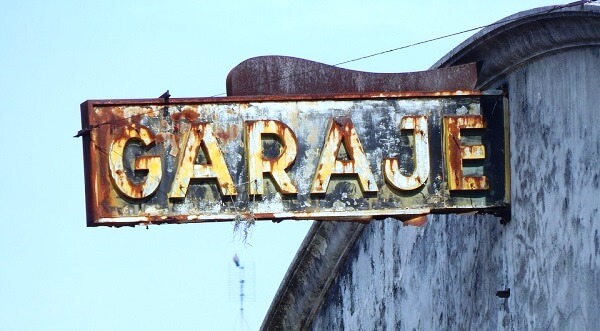 When you manage or own a business, it's likely that you see your external signage multiple times a week – or day even. You're used to it by now. But first impressions are everything and countless people pass by your signage for the first time every day, making split-second assumptions about your business.
Take a second and consider; is your signage old and tired? Does it still represent your business? Could it be off-putting to new customers? To help you make an honest assessment, read our five reasons why you may need a signage spring clean:
Although you might not notice it, a steady build-up of dirt and grime will leave your external signage – and by association your business – looking old and tired. A bucket of hot water and cleaning liquid along with a good scrub should suffice.
If you can't safely reach your signage or you find that your cleaning reveals a multitude of hidden sins, get in touch with our team, who will be able to come out to assess your current signs and quote for any repairs or replacements.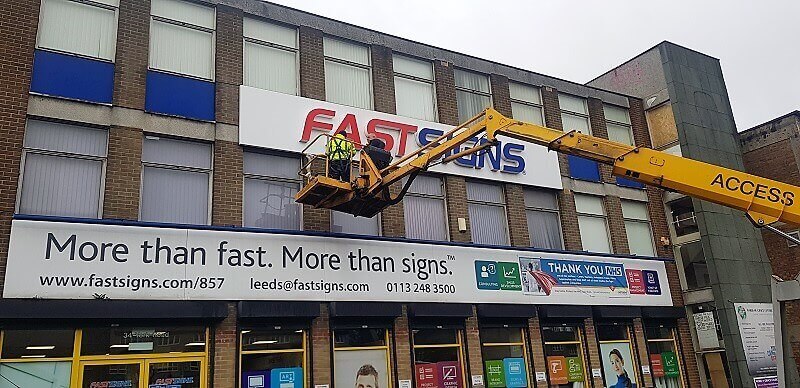 Damaged or broken signage
Following a good old British winter, heavy wind and rain may have damaged or dislodged your signage. Aside from looking a bit disordered, damaged signage could cause an accident. We are happy to conduct a site visit to assess any broken on problematic signage and recommend a solution. Find out more.
Did you know we also provide sign cleaning and maintenance? 🔧🧼🧽
Maintenance is key for high-level signs and large signs, in particular, that could prove fatal if they fall into disrepair.
Talk to us about making sure your signs are in tip-top condition today! 👍 pic.twitter.com/QTQpiIpP0J
— FASTSIGNS® Leeds (@FASTSIGNSLeeds) March 23, 2021
A long-standing business is a trusted one and if your name is known within – and beyond – the local area then that's something to celebrate. Replacing an old and dated exterior with fresh, new signage is a way of acknowledging your achievements thus far, and celebrating what's to come.
If your business has grown or moved in new direction since you had your original signs installed, it's probably time to rebrand them. Your business's exterior will influence a new customer's decision to do business with you, so your signage should reflect the quality and substance of your offering.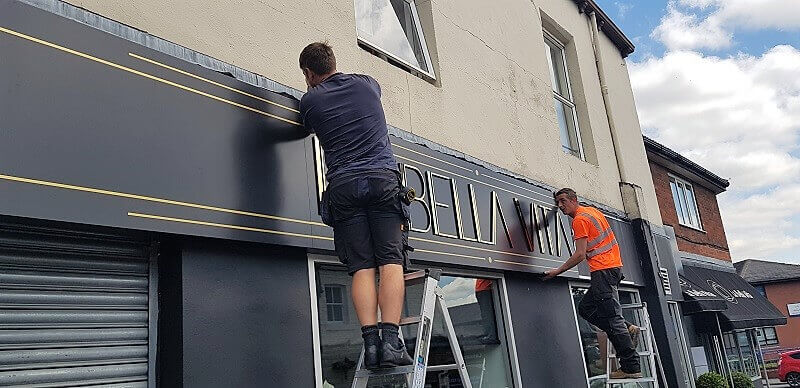 Maybe someone has left the business, or your telephone number has changed? Perhaps you have a new website? They may seem like trivial amendments, but are they worth losing new business over? Get them changed! It will beneficial in the long run.
What we've done
It's our job to make sure your signs are fresh and exciting. We love helping the businesses of Leeds make a great first impression every day with eye-catching signage. We can make your tired old signs a thing of the past and ensure your business is looking its best. Here are some of our favourite jobs:
The folk @TrinityLeeds have launched a new digital event space on Briggate in the former Topshop unit.

The #arts sector has been hit particularly hard, so they're doing their bit to shine a spotlight on the region's artists and performers!

We've just installed these graphics!😍 pic.twitter.com/uhxdtWWYue
— FASTSIGNS® Leeds (@FASTSIGNSLeeds) July 21, 2021
We made sure Trinity Leeds stood out from the crowd in Leeds city centre with these amazing colourful graphics that let everyone know about their brand-new event space.
We're always a fan of a before and after showing the difference a new sign can do but this is something else!

Wow @BellaGarforth! 😍 pic.twitter.com/IgOEaEALsH
— FASTSIGNS® Leeds (@FASTSIGNSLeeds) July 29, 2020
La Bella Vita in Garforth had a rebrand and needed updated restaurant signage to help show off their swish new look. The end result was striking, and a perfect example of what a difference refreshed signs make! 
Is it time for a signage update? Get in touch with our team and we'll pop by to assess your current signs and quote for any new ones.