​
Hitachi Capital
Hitachi Capital Expanded Its UK Finance Offices and Needed to Communicate the Brand to Customers On-Site.
The Challenge
FASTSIGNS® Leeds provided signs and visual graphics to help Hitachi build awareness about the premises and to extend a warm welcome to visitors and employees.
The Solution
FASTSIGNS® Leeds' Andy Simpson consulted with Hitachi's Head of Group HR and Learning & Development and the shop fit contractor to review a variety of sign and graphic solutions.
Following on-site meetings with Hitachi, FASTSIGNS® Leeds provided visual solutions to identify the brand on the external fascia of the building and car park areas. FASTSIGNS® Leeds designed two sets of illuminated lettering for the building with Hitachi's slogan, "Inspire the Next." The team added a freestanding entrance sign for the car park and building identification letters.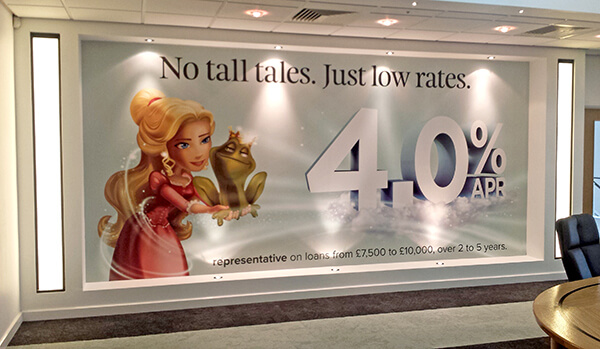 "We provided design services including visual, mock-ups and samples to help plan the signs throughout the project," Simpson said. "Our team applied for planning consent for the external signs and provided comprehensive solutions for meeting rooms and offices."
Inside the building, FASTSIGNS® Leeds provided graphics for the boardroom walls to communicate to staff and create a wow-factor. The wall graphics speak to innovation and include inspiring quotes from Nelson Mandela, Steve Jobs, Anatole France and other influential thought leaders.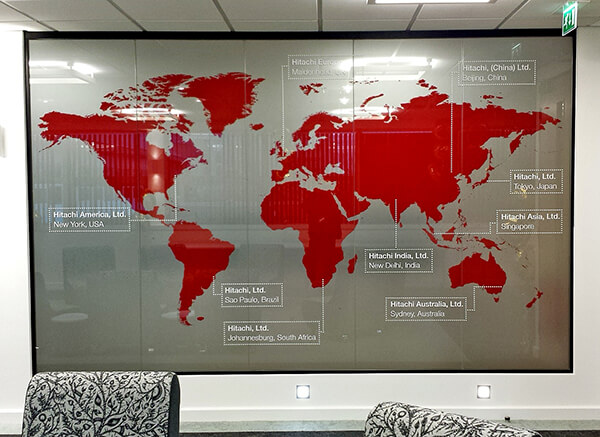 FASTSIGNS® Leeds designed customised window graphics with a colorful map of Hitachi locations worldwide. Using Visual Magnetics Graphic System®, FASTSIGNS® Leeds added displays with magnetic receptive layers to enhance the boardroom and office walls. The finishing touch on the office branding was an illuminated boardroom logo.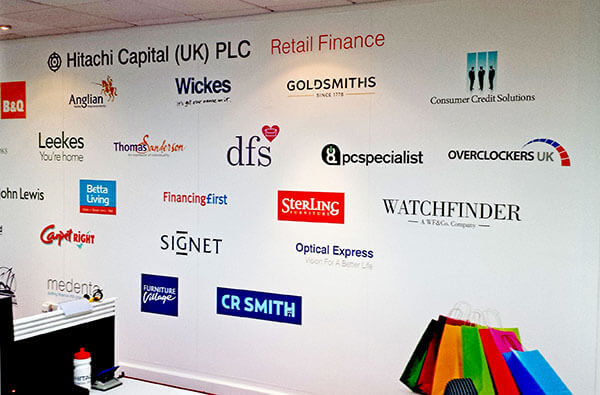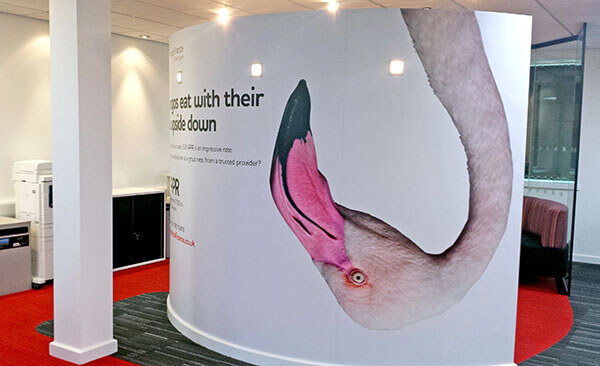 The Result
FASTSIGNS® Leeds created signs and visual graphics that complemented the high-end look of fixtures and fittings within Hitachi Capital's new office premises. From wall wraps for meeting pods to meeting room graphics and dimensional lettering, FASTSIGNS® Leeds continues to work with Hitachi Capital on projects to enhance the visibility of the brand.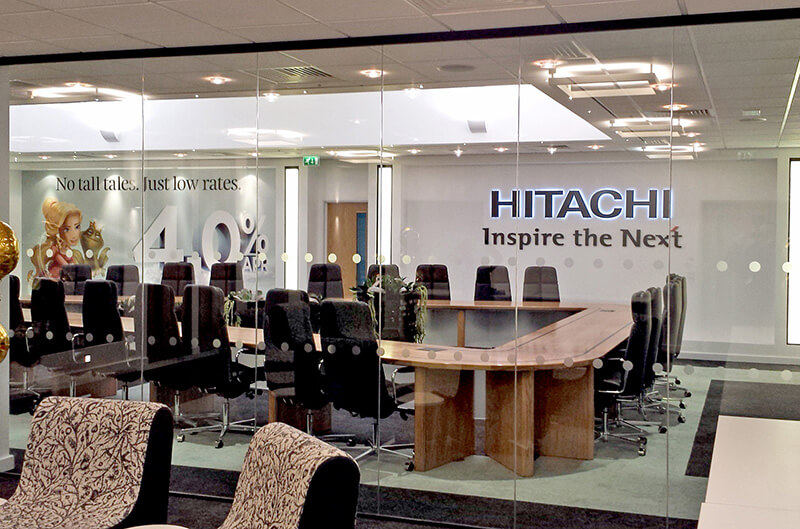 *FASTSIGNS® Leeds is owned by Andy and Chris Simpson.