​
The Grammar School
The Grammar School at Leeds wanted to make it easier for visitors to find their way around their large campus and sports fields.
Background
The Grammar School at Leeds is a large independent school in North Leeds. The school has many visitors, including lots of sports teams and spectators over the weekend.
Realising the existing signage was no longer sufficient, the school set out to replace the wayfinding signs around the campus and fields. The project was first discussed in late 2017 and the signs were installed during the Easter holidays (April) 2018.
The Challenge
FASTSIGNS® Leeds were selected by the school's site manager, Jane Marsh. We had helped Jane complete some small, awkward projects in the past and she'd been impressed with the service she received, so when it came to this large project she turned to us.
The first step was to prepare costs based on their proposed list of signs. We worked closely with Jane to identify the type, size and locations of the signs, including carrying out a site survey on a wet February day.
The main challenge was the timescale from approval to installation, with less than 3 weeks to make 60 signs of various types, shapes and sizes. We started by drawing up a schedule and prepared designs for all 60 of the signs for the school's approval.
Adding to the timeframes was the school's branding, which features an indigo colour that isn't a standard colour tone. To remain true to the branding, we spent some time matching paint and print colours using a wet paint process rather than the standard powder coating.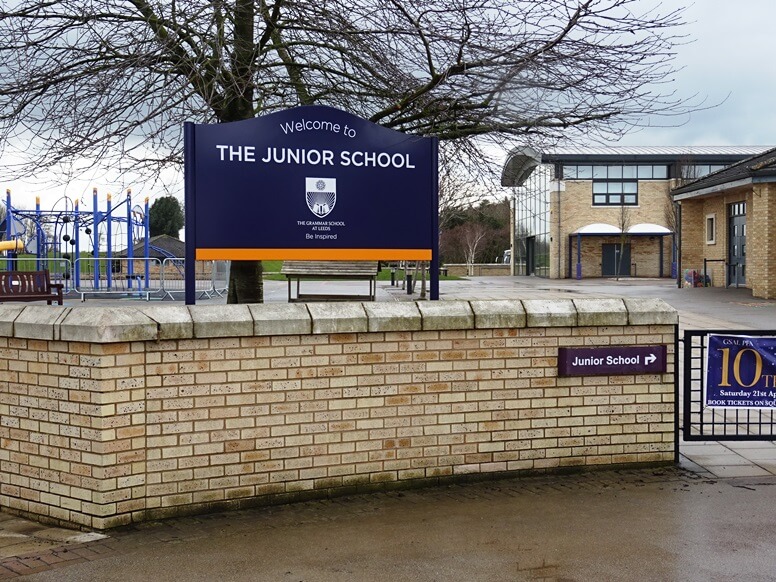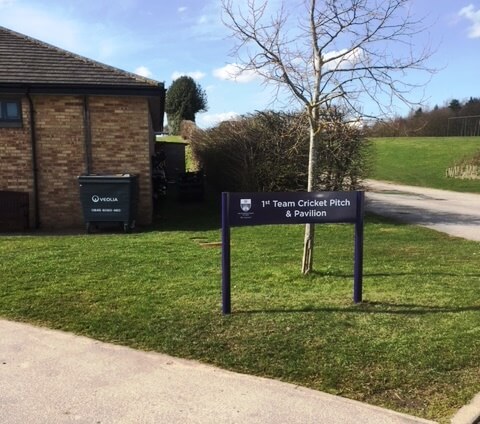 The Results
Once all the signs were designed, agreed and produced, we fitted them during the nine days of the Easter break. We installed:
Free standing entrance signs
Free standing directional signs around the campus
Built-up lettering at the main entrance
Wall signs at various entrances to the buildings
Finger post signs
The new built-up painted steel lettering was not an original part of the brief, however, it became a requirement after a car crashed into a wall by the school entrance. We were happy to accommodate this into the project.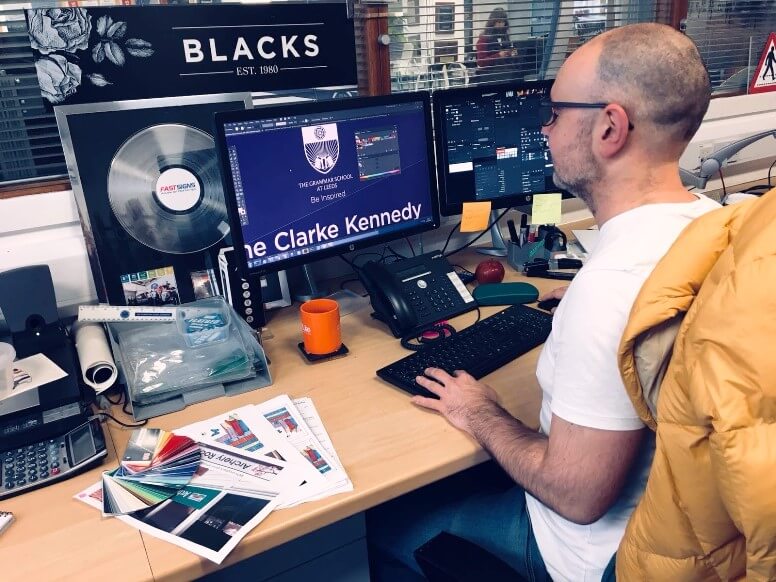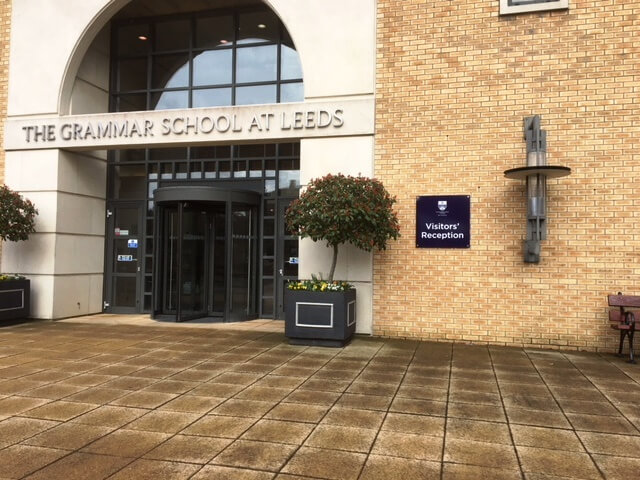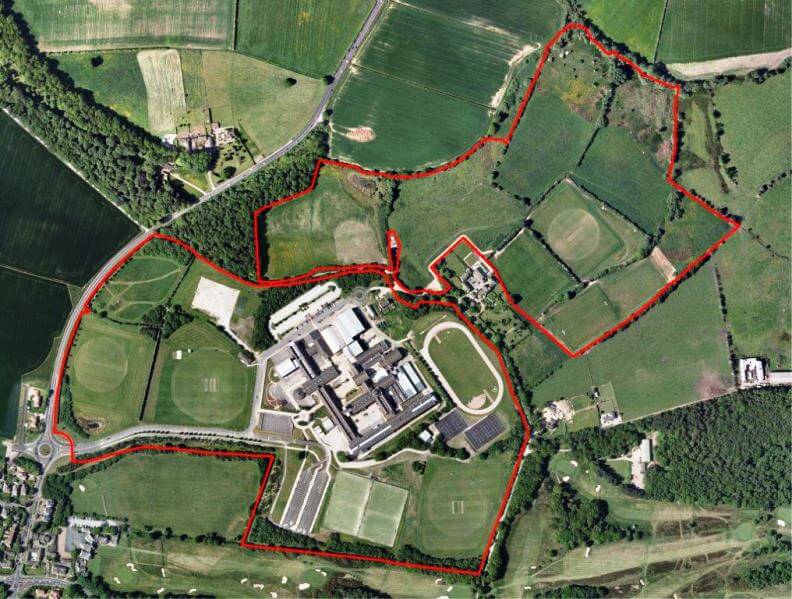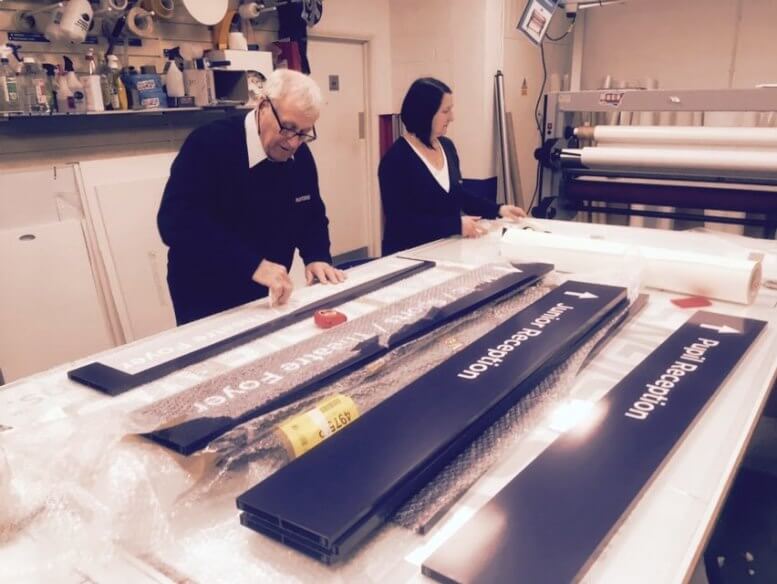 Although none of the signs were particularly unique or complex, the challenge lay in the vast size of the school's site. We've never encountered a school with the number of sports pitches that the Grammar School has, spread over such a large area. However, with careful planning and a close attention to detail, the project came off as planned.