Kirkstall Forge
Kirkstall Forge is a residential and commercial development located a few miles from Leeds City Centre. Still in development, the site includes a brand new train station, office spaces, homes and leisure facilities.
The Challenge
From early 2016 to present, FASTSIGNS® Leeds has been called upon to create various signs and graphics on behalf of the project's contractor, Wates Construction, and the developer, CEG. The signs are for the purposes of both site safety, advertising the development and public information.
The initial job was to cover over 200m of wooden hoarding with aluminium composite panels and vinyl graphics. This was the largest hoarding job we've worked on and created some interesting challenges, including surveying the full length of the area and taking into account the sloped ground.
Following the successful installation of the hoarding graphics, we worked alongside Wates to fulfil a number of different indoor and outdoor requirements. Over the course of the build, we also produced:
Hoarding graphics
Temporary site signs
Lift identity signs
Interior wall graphics
Directional signage
Car park signs
Banners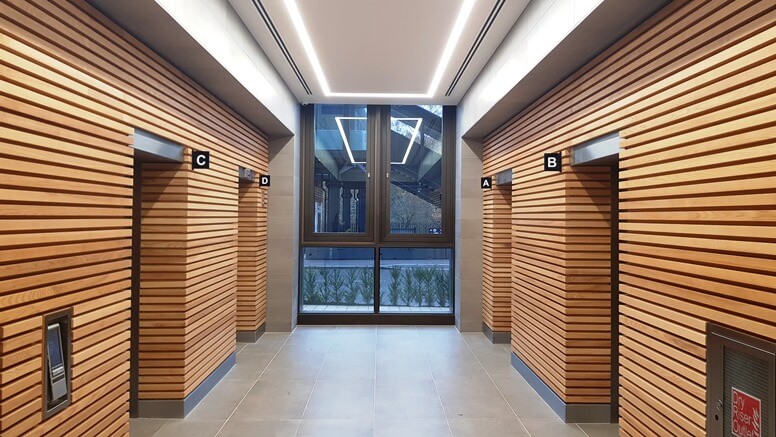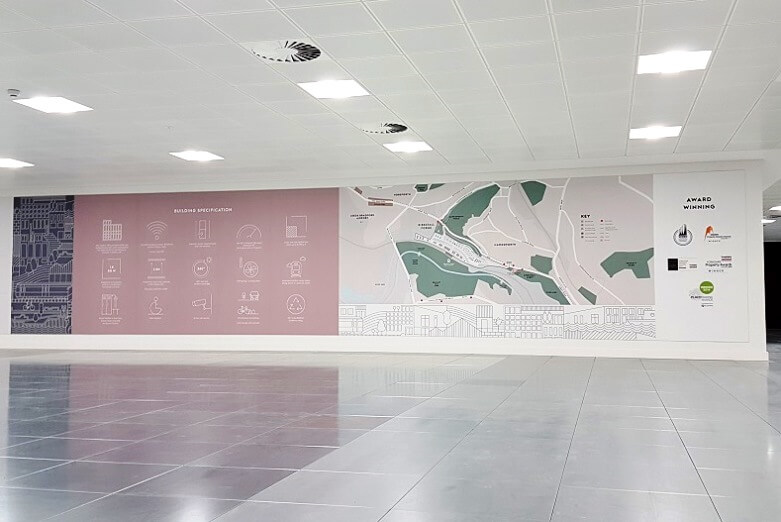 The Results
With every new element we supplied, our team carried out product specification, surveying and advised on the relevant materials. We provided one consistent point of contact which allowed us to keep a close eye on branding and make sure everything was finished to the highest standard.
Working on a live construction site is always a challenge as the requirement has the potential to change so rapidly. However, good communications between ourselves, Wates and the other project partners has allowed each new job to be completed successfully, within the necessary time frames.