​
Arla Foods
Arla is a large farmer-owned dairy that produces and supplies dairy products throughout the UK. Having produced signs for the Arla Leeds office as well as multiple other Arla sites across the UK, we were confident that we'd be able to fulfil the requirement at the Westbury site.
The Challenge
FASTSIGNS® Leeds were contracted by RNM Projects Ltd to produce a range of signs to brand a new reception area at Arla's Westbury Dairy.
The Solution
Despite being located over 300 miles away, we were able to liaise with the contractor to acquire photos and measurements. We then created proofs and visuals for the client based on the artwork used at other sites.
Once the proofs were agreed, we were able to print and supply the finalised signs. We produced a range of glazing manifestations and vinyl Arla logos which were distributed throughout the office space.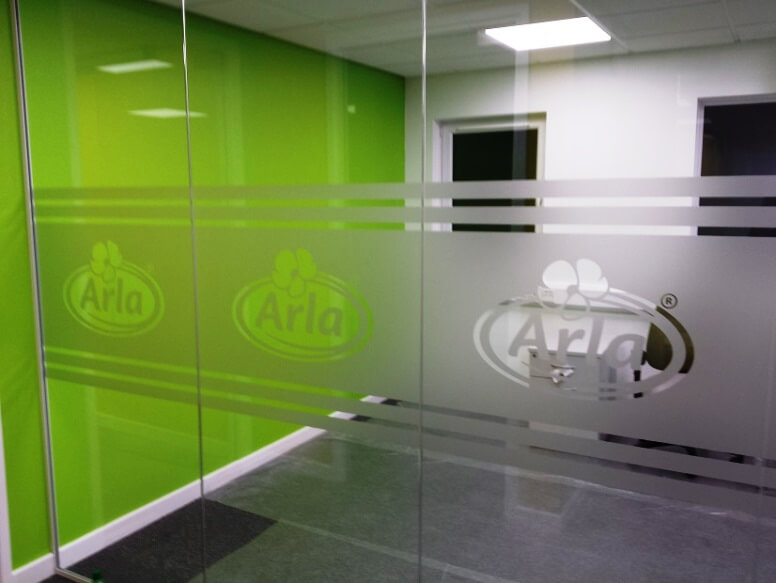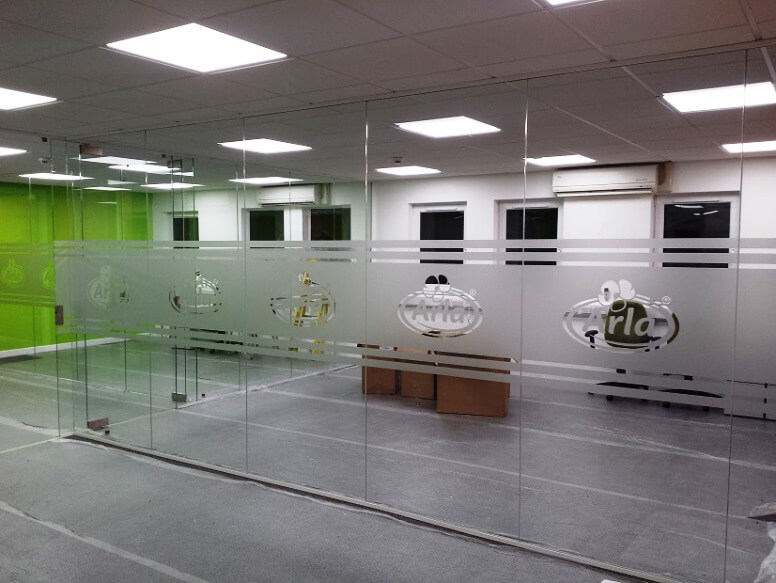 Added Value
Because of our existing knowledge of the brand, we were able to quickly and accurately deliver a solution, in spite of the distance. Describing the project, FASTSIGNS® Leeds Director, Andy Simpson, explained how the team are 'happy that we could provide the same great service to Arla sites around the country as we do for the site in Leeds.'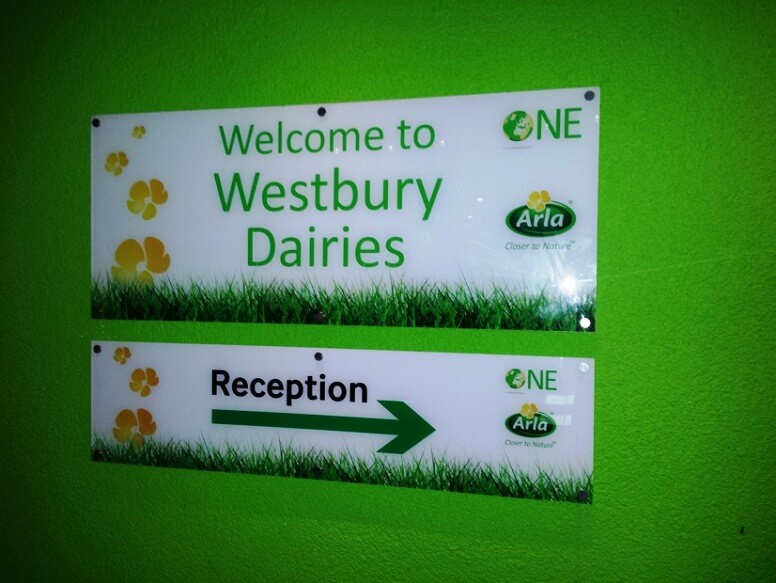 Describing working with FASTSIGNS® Leeds, Ray Miller, Director of RNM Projects Ltd, said:
'FASTSIGNS® Leeds delivered an excellent service from start to finish. They took care over the detail of the designs and the installation team were professional and efficient. The client, Arla foods, was absolutely over the moon and the vinyl manifestations provided the finishing touch to the new reception area on site at Westbury.'