​
St. Benedict's Catholic Primary School
For the past 20 years, FASTSIGNS® Leeds have worked with local Leeds school St Benedict's Catholic Primary School, providing them with interior and exterior signs for their school and grounds.
The Challenge
St Benedict's have needed a range of exterior signs to help identify the school and make a smart impression on the local community.
They have also required a range of creative interior signs and graphics to enhance the school environment and share key messages with pupils.
The Results
Our efficient turnaround times has meant St Benedict's have been able to rely on the FASTSIGNS® Leeds team to deliver cost-effective solutions for a number of different projects.
From entrance signs to inspirational banners and wall graphics, we've built and installed a huge range of signs for St Benedict's.
When required, St Benedict's shared their ideas with our in-house design team who designed the unique visuals. Our team were then able to create the signs at our Leeds based production and design facility and install them at the school with no disruption to the school day.
Over the years, we have supplied:
External signs
Internal hall graphics
Library wall paper
Open day banners
Door graphics
Magnetic wall map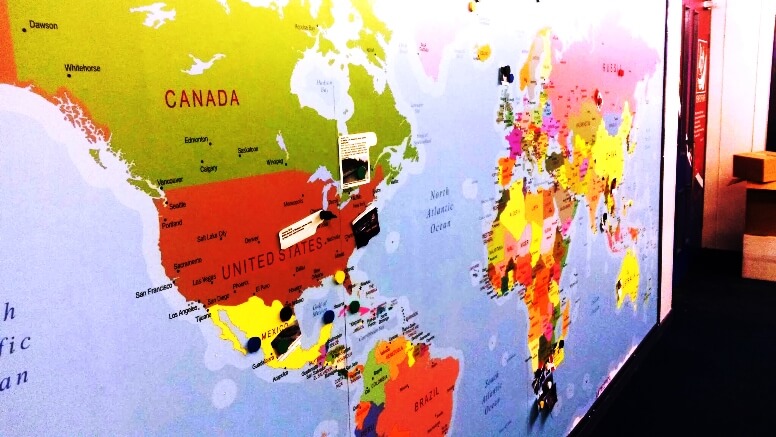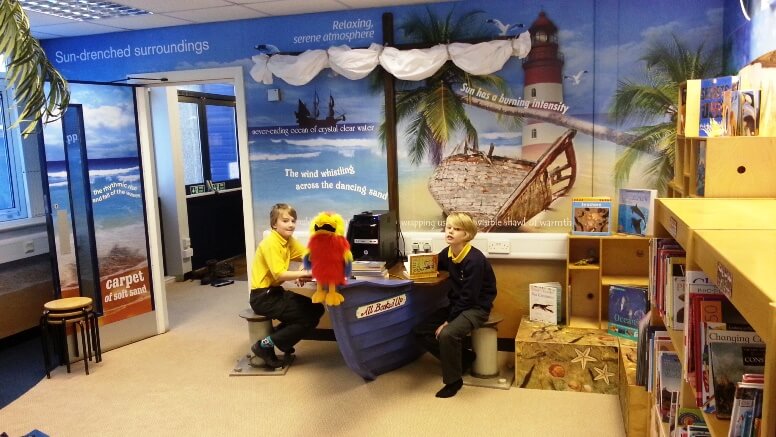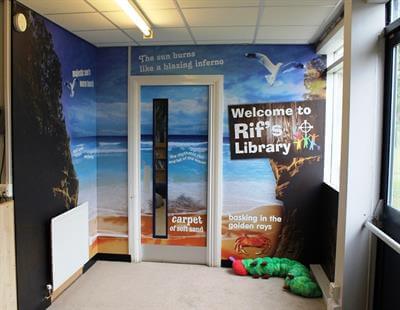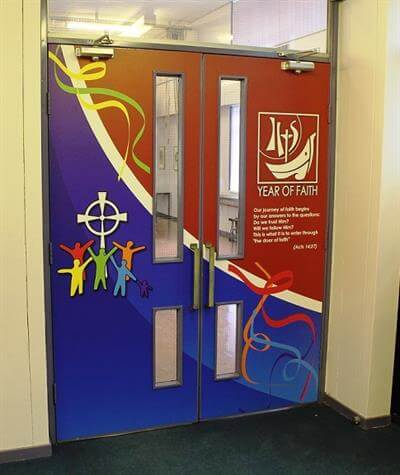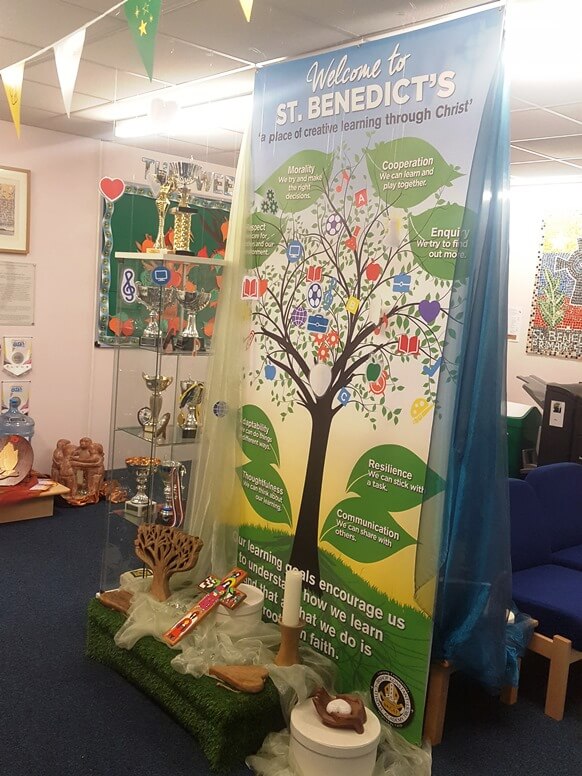 St Benedict's is a prime example of how we work with schools to simply and cost-effectively create a vibrant and inspiring working environment for pupils and teachers to enjoy.
FASTSIGNS® Leeds Director, Andy Simpson, said 'it's great to have an ongoing relationship with the school and we're happy to have helped create a positive learning environment for the children and staff.'