​
Bevan Healthcare Trailer
FASTSIGNS® Leeds Worked With Bevan Healthcare and Let's Dance Agency to Print and Install Graphics for a Mobile Clinic Trailer.
The clinic is for people who may not access healthcare in the traditional way, particularly the homeless and asylum seekers.
The clinic reaches out to people who are unable to seek treatment or are unaware of the treatments available to them. As such, the trailer needed to look approachable for those wary of initial contact.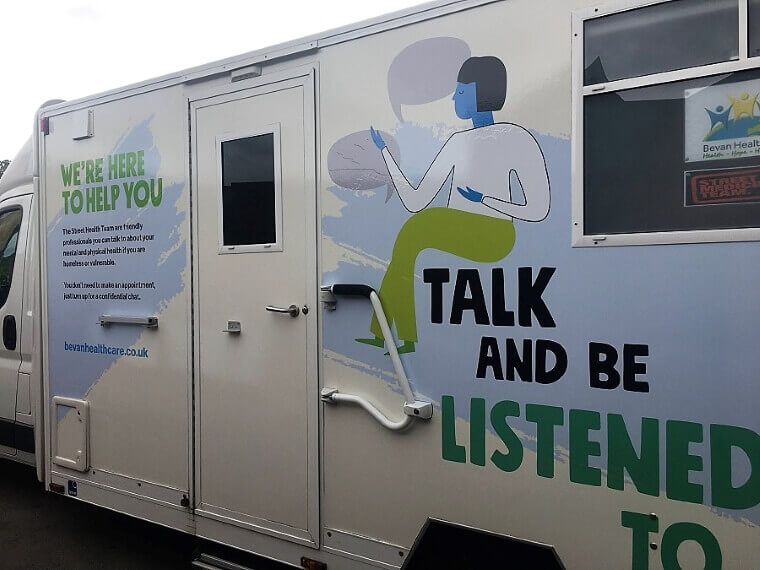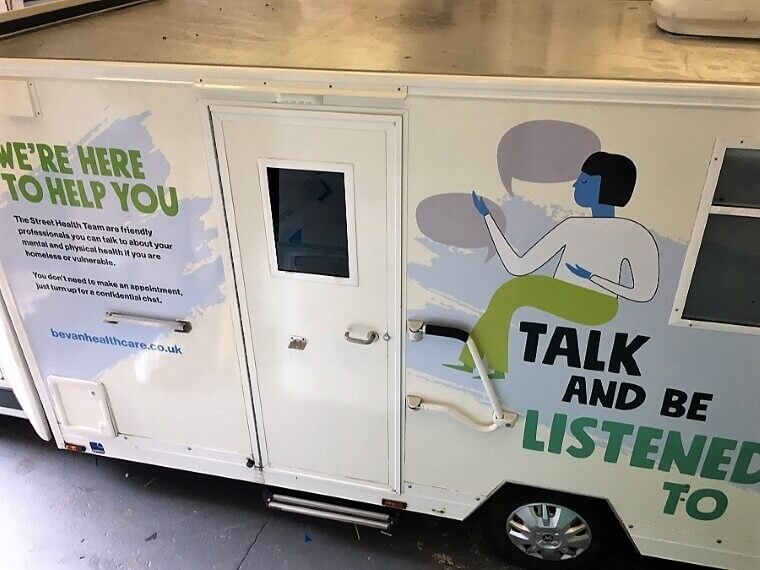 The Challenge
Let's Dance produced designs to reflect this approach. The graphics showed that the clinic was there to help people, they could talk about their issues and someone would listen.
It was our job to print and fit the designs. We worked with Natalie at Let's Dance to take accurate measurements and make sure the design would fit around various fittings, doors, windows and vents. Then we provided a final visual on the trailer for both the designer and client to approve.
The specified material was Metamark MD5 vinyl – 15 running metres of it. It would have been easier to print the vinyl in drops (like wallpaper), but this would have taken longer to install and increased costs. Instead, we cut the vinyls to shape and installed them a section at a time for a clean visual finish.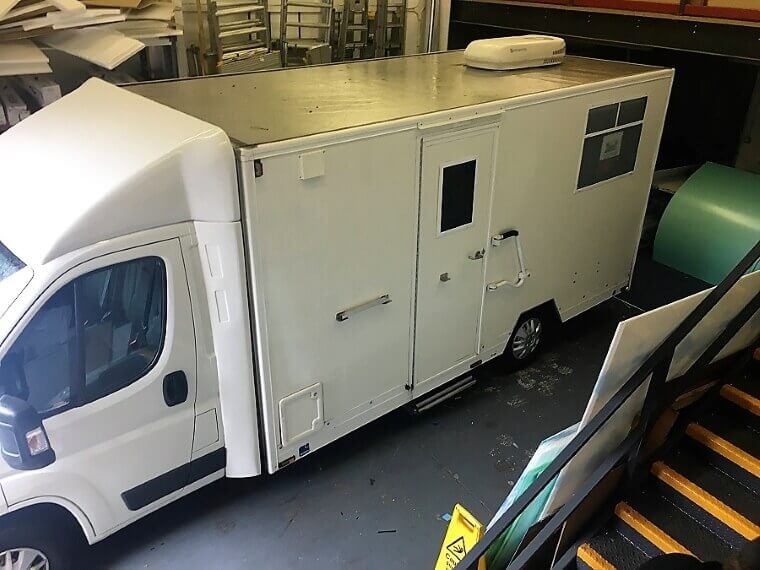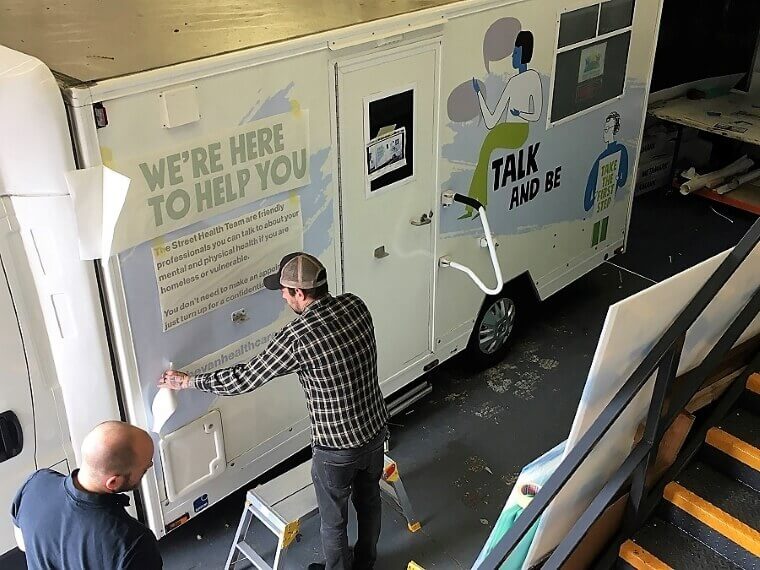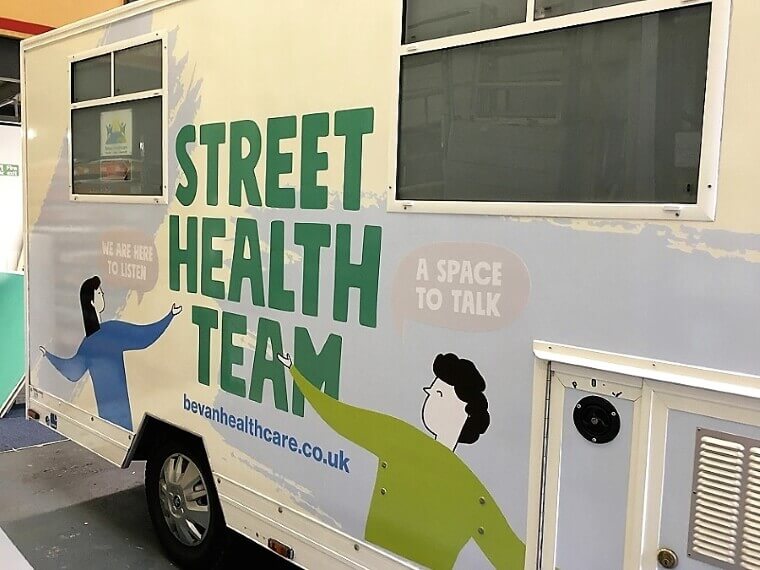 The Results
Despite the trailer filling our fitting bay, we successfully installed the full graphic without hitch. Our experience of different methods meant we helped the client and designer complete project in the least amount of time.
It was great to work with both Bevan Healthcare and Let's Dance Agency, playing our small part in a worthy cause. We hope the trailer reaches out to many and the graphics provide assurance to the community.
Speaking of working with us, Natalie Morton, Graphic Designer & Co Founder of Let's Dance, had this to say:
"It's so useful having signage specialists to advise on the best materials and format for signage. I appreciate the team coming onsite to measure the space. It makes my job as a designer much easier knowing that I'm setting the artwork up at the correct size! The process is straightforward and easy, and the quality of the graphics is always great.
"I would recommend FASTSIGNS® Leeds for their advice on the most appropriate signage solutions in terms of location, materials, and space. The quotes are useful and detailed which is good for explaining to clients where their money is going."