​
White Rose
White Rose is a large shopping centre in Leeds. To re-open safely with social distancing in place they needed a one-way system to manage the flow of customers around the centre and shops.
The Challenge
This project was something new for us and with the centre covering 886,0002 ft it was a big task. We started planning back in April, working with the team at White Rose to survey the site and specify sizes, quantities, and materials.The graphics installed include:
Internal and external floor vinyls
Paper posters and a-frames
Shop front overlays
Banners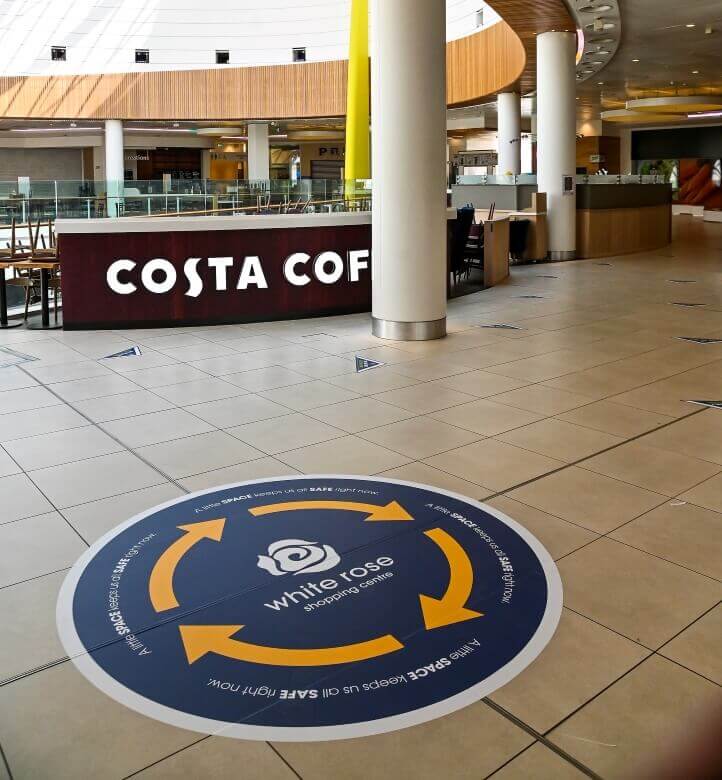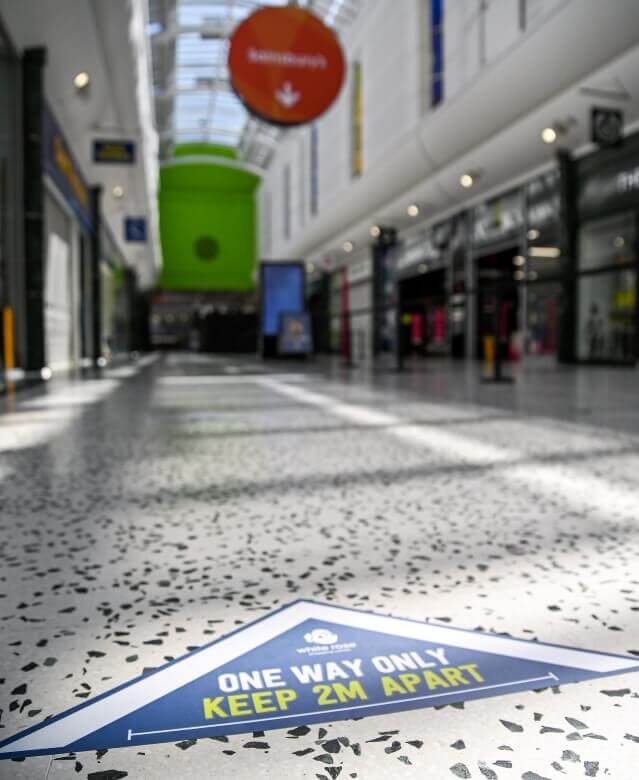 The Results
The oneway system is clearly marked out with eye catching floor stickers, making is easy for customers to follow. The new measures will remind customers and staff about social distancing and will help to create a flow of people around the centre.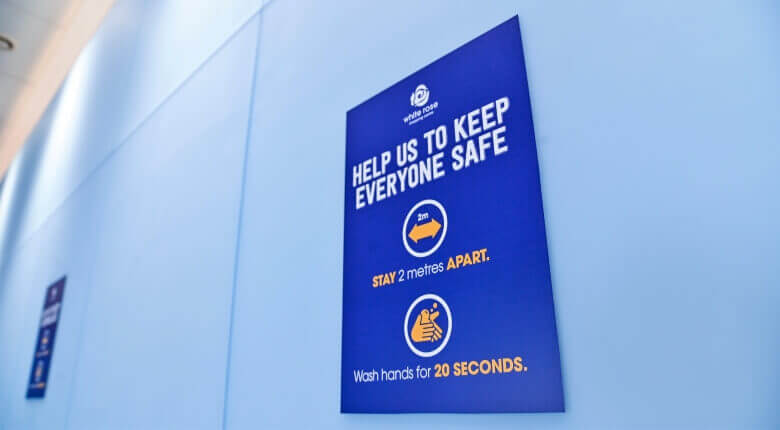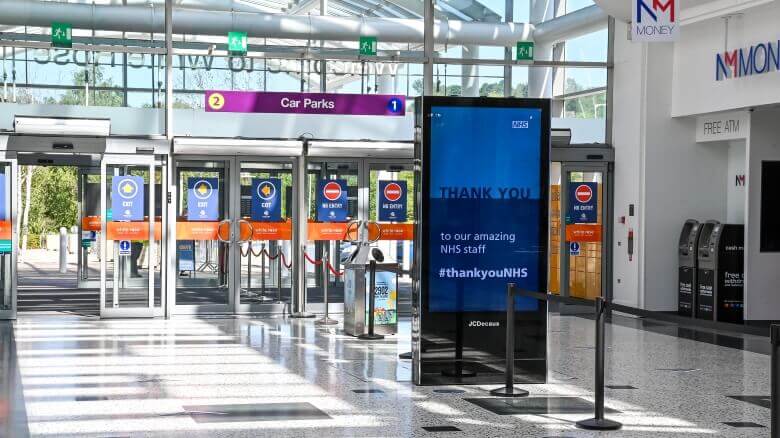 Nikki Appleton, Commercial Campaigns Executive at White Rose Shopping Centre, said this of the project:
"FASTSIGNS® Leeds provided a thorough and professional service in supporting White Rose to introduce social distancing to its scheme. The graphics have been of good quality and the team have been both friendly and flexible in their approach to help us meet our business deadline."