​
Apparel and Hive
Apparel is a brand new clothes shop on Stanningley high street, West Leeds. Apparel is the neighboring shop to The Hive; a hair salon we have previously produced signage for.
The Challenge
Having done a great job on The Hive's exterior branding, we were approached by Apparel's director, Dawn Farr, to help her brand and advertise her new business.
Dawn wanted something simple and elegant for the signage, with branding that was transferrable to the printed marketing collateral.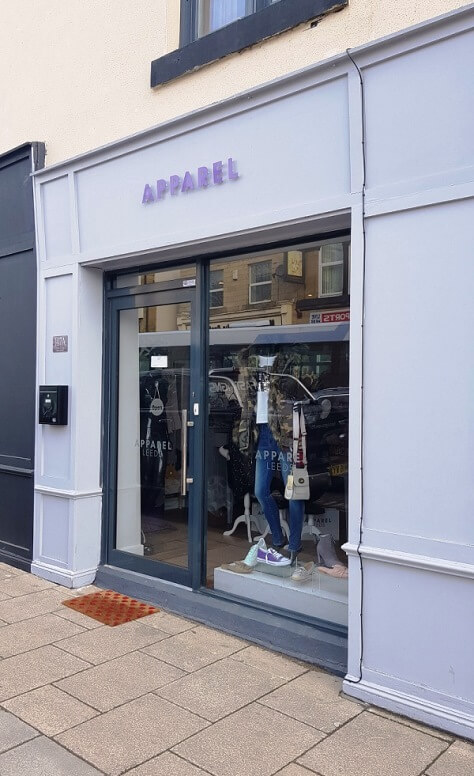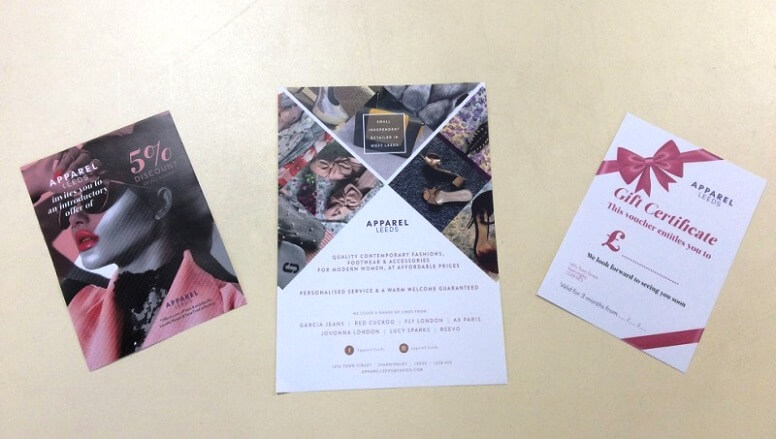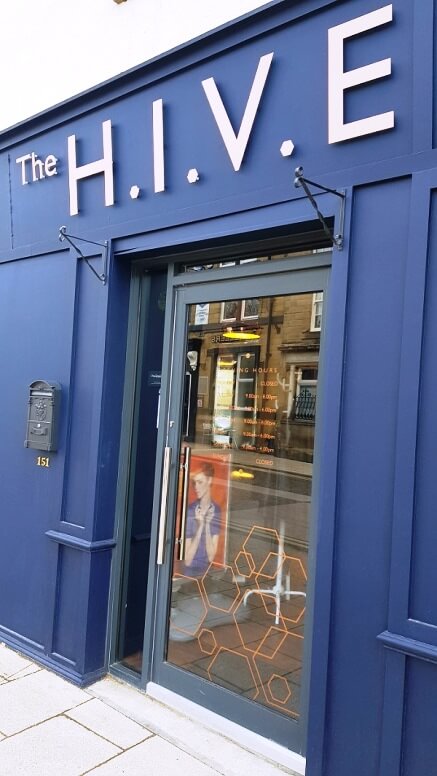 The Solution
Working alongside Dawn, we specified various material and designs for the sign until we settled on something exactly right. We then created all the artwork for the flyers, business cards and vouchers.
For the shop's exterior, we created a fascia sign made up of 5mm clear acrylic flat cut letters with vinyl overlay to the face, and locators to the reverse. We added window frosting in lettering to mirror that of the sign.
We then printed 250 business cards, 100 A5 and A6 flyers, 100 A6 invitations and A6 vouchers, and Apparel was all set for its launch!
'FASTSIGNS® Leeds are a team of friendly, efficient and knowledgeable staff. Carole put me at complete ease as a novice in choosing signage for my new business. The results are stunning! I've had amazing feedback on all my publicity materials and on the shop signs. A customer's first impression is so important and FASTSIGNS® Leeds have ensured our company delivers an extremely positive one. Thank you so much. I have already placed a repeat order.' - Dawn Farr, Director, Apparel Leeds
'It was great to work with a new business from the start, helping them choose materials, colours and designs and to see a very happy customer once the project was complete.' Carole War, Account Manager, FASTSIGNS® Leeds
Have you seen our Jumbo Records case study? We also worked alongside Oblong Furniture when we helped the infamous Leeds record store, Jumbo, to move home earlier this year.