There are some common questions we get asked when we are doing vehicle and van graphics for our customers. This blog answers those questions so you have all the information you need from the offset.
How long will it take to apply the new graphics to my vehicle?
This depends on the complexity of the design and size of the vehicle, but typically we would be able to have you back on the road with your new van design in just a few hours.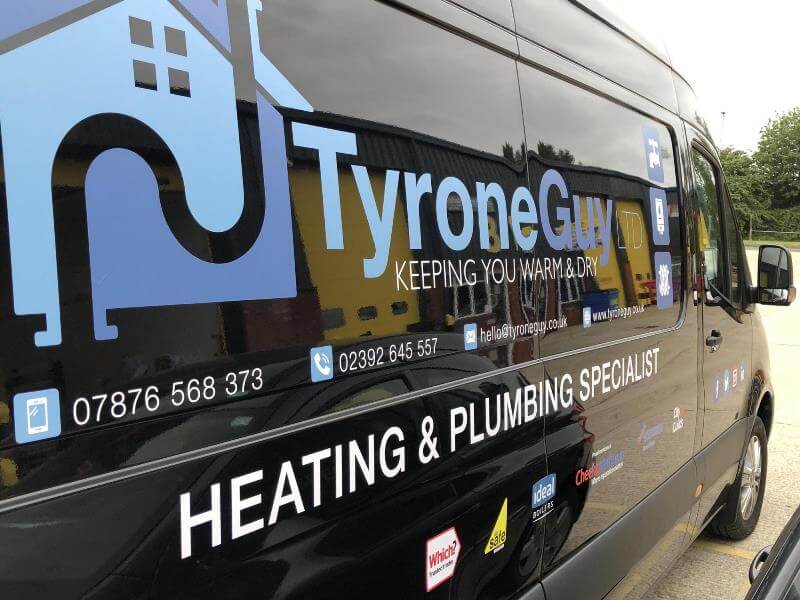 Do I need to remove the old vinyl before I bring it to you?
Ideally vehicles will arrive with old vinyls removed, clean and wax-free in order for us to apply the new design as quickly and efficiently as possible. Removing old vinyl isn't difficult, but it is time consuming. So if it's important for you to keep your costs down, it's best for you to prepare your vehicle, leaving it free of any vinyl or residue, so we can get the new design applied in the quickest time, which will be more cost-effective for you.
How do I remove the old vinyl from my vehicle?
Firstly, get the surface warm. If it's a sunny day, this is ideal - just park it so the vinyls you want to remove are facing the sun and wait a few minutes for it to warm up. Alternatively you can use a steamer or hair dryer.
Once warm, use a flat, straight tool such as a plastic chisel or even a credit card, and begin to loosen the edge of the vinyl. Pull the vinyl slowing and steadily, and try to get the decal off in one piece. If it does tear, don't worry, just start again at the edge and continue the process.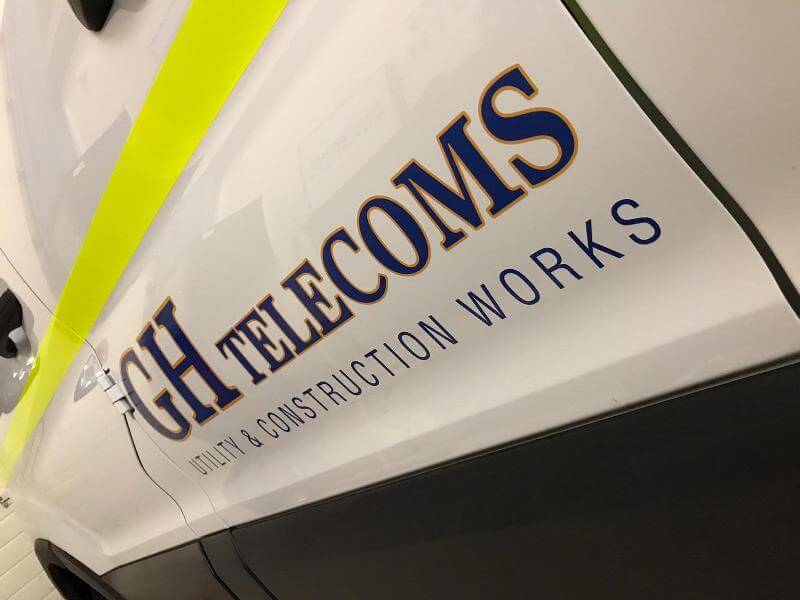 Can you design the new vehicle graphics?
Absolutely. Elliot John is our in-house design and production operative and he has over 30 years' graphic design experience. He's come up with designs for numerous vehicles and vans that has resulted in many happy customers.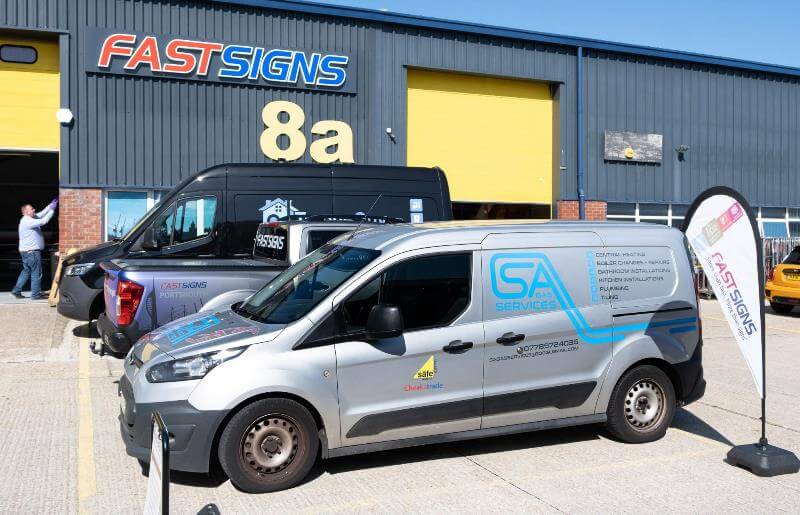 How much is it to apply new vinyls to my vehicle?
Costs depend very much on the detail of the design, the size of your vehicle and the condition it is provided in ie, does it have old vinyl on it that needs to be removed?
Because there are so many variables, the best way to get an accurate quote is to contact us. We'll talk through different options with you to decide on a design and finish that fits your requirements and budget.
To discuss your vehicle graphic requirements, call us on (023) 943-1129 x0 .