Businesses often don't consider interior signage to be as important as exterior signage - as generally it's the signage outside that will bring the customers in. And whilst useful, indoor signage isn't always given as much attention as it should.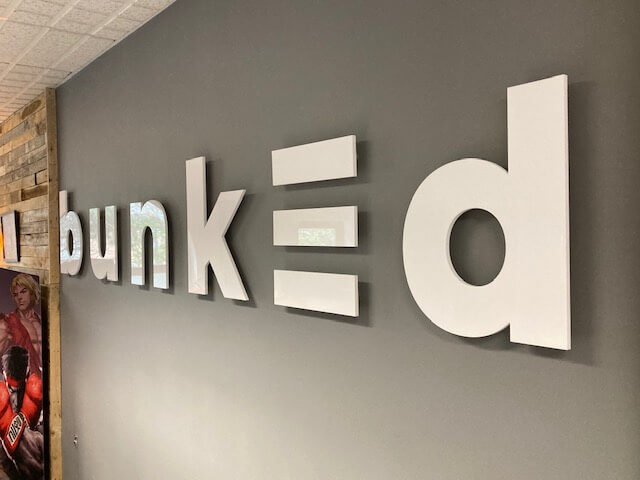 Why is interior signage important?
Of course it is true that exterior signage draws customers in, but the signage that appears throughout the interior of a business provides just as much value. Interior signage will:
Create a positive atmosphere
Help customers navigate their way around
Provide important health and safety information to help customers feel safe within your establishment
Inform customers of any special offers or promotions you have
Provide attractive and interesting decorative features
All these factors will essentially improve your customers' overall experience with you, drives more sales and increase the likelihood of customers returning and recommending you to others.
The different uses of interior signs
Informational signs - displays to provide important information such as opening times or health and safety notices
Identification signs - to identify essential facilities or zones such as toilets, waiting areas or fire meeting points
Directional signs - signs to help customers and visitors navigate around your building
Branding signs - displays to reinforce branding such as logos, taglines and colours
Types of interior signs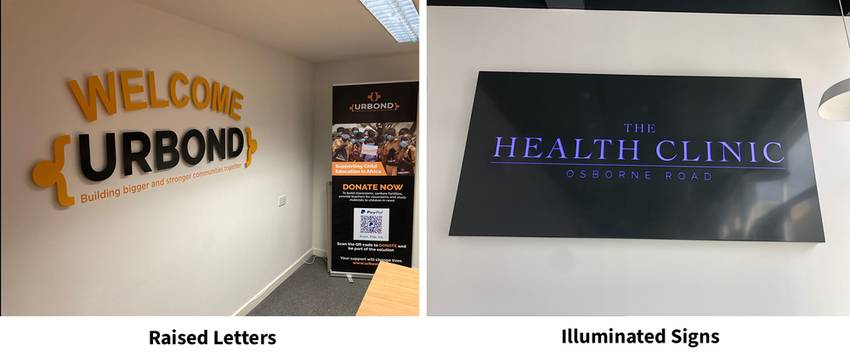 Are you looking to upgrade your own interior signage? Contact us and we'll happily discuss different options with you that suit your requirements and budget.