It is said that you never get a second chance to make a first impression, this is certainly true for businesses. If the outside of your facility is unattractive and unwelcoming, it is unlikely that new customers will cross the threshold to see what is inside and do business with you. Here are a few ways to promote your brand, products and services outside of your location.
Use Attention Grabbing Signs
Exterior building signs, window and wall graphics and banners help you to visually show what your business does. These signs can encourage potential customers to come inside or contact you in the future. Large scale signs and graphics, that are easy to see and read, are a great way to communicate outside of your facility.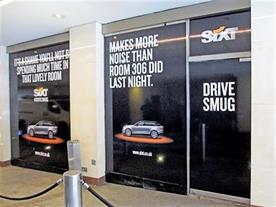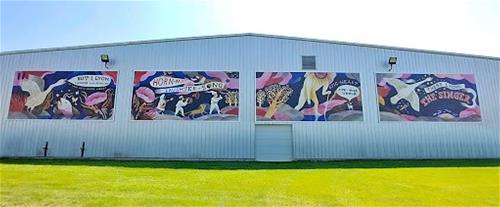 Draw Customers in From Afar
Outside of your facility can also mean the perimeter of your location, entrance driveways and carparks. Use momentum and totem signs to indicate entrances and high-level banners and flags to guide people to your reception. All of these signs can make the experience of finding you and your products a positive experience for customers.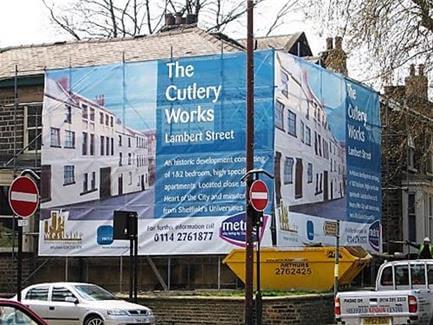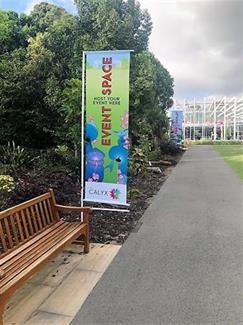 Make Product Announcements
Use tried and tested traditional signs like a-boards to promote products and offerings on your doorstep, or use digital signs to do the same thing, but showcase multiple messages that educate and inform your customers.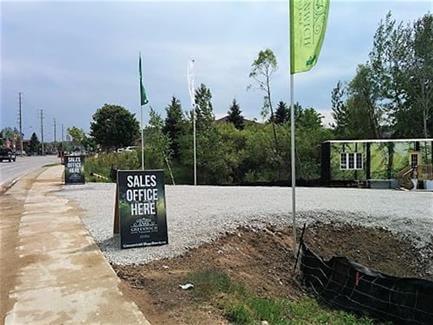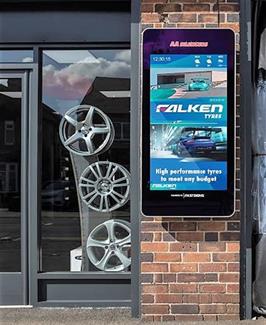 Making a great impression sets you apart from your competition. Whether you're looking to introduce new products, share information about a service or just attract more people to your business, the right mix of signs and graphics can help you to communicate your message effectively.