With the government starting to relax lockdown and allowing people back into work, offices can get busy and become an unsafe place very fast. To avoid this, we have been instructed to follow strict Social Distancing rules.
Employers have a duty to reduce workplace risk to the lowest, reasonably practicable, level by taking preventative measures such as ones detailed below. Creating an environment where staff can feel safe, healthy and valued in the workplace. 
Keeping a 2m social distance, at all times, from others in an office can seem like a difficult task. However, we assure you that it's possible! 
Here are some ways signage can ensure social distancing rules are following in the workplace…
1. Tape - Used for floor or wall markings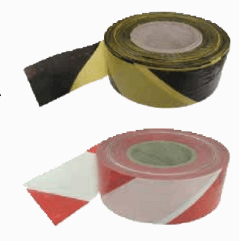 Tape marking can be placed on the ground or walls, at a 2 meter distance, to help employees maintain their distance from each other. 
They can also be used to mark off a "Drop Off" area where people can leave items, for example a hole punch, rather than passing it between them. 
2. Desk Screens (Cough/sneeze safety guard)
Cough/Sneeze screens are an effective way of protecting employees and customers from unwanted germs. Placed on desks, they shield off any particles given off by coughing or sneezing from getting to others. 
Having one on each desk, especially desks that are considerably close to each other, can be a great preventative technique against the virus. 
These are also available branded and come in different sizes!
3. Social distancing Graphics (Can be placed on Walls/Floor)
These self adhesive graphics are a great way to ensure Social Distancing measures are taken seriously and act as a constant reminder to staff to remain alert. They can be placed almost anywhere with their extreme versatility. They're also available in a bunch of different shapes and sizes! 
You can use them as Floor markings to keep people 2m apart. 
You can stick them to walls to help remind staff to sanitise or wash hands regularly. 
4. Pull up banner / Pop up display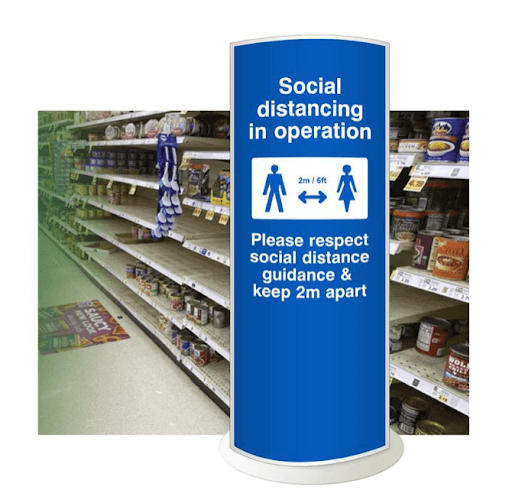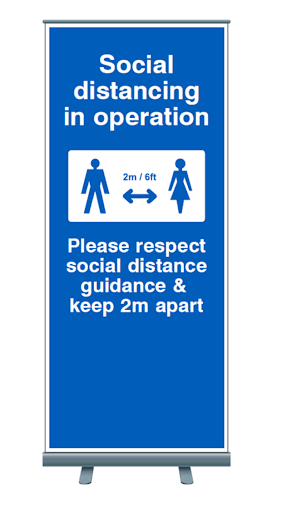 Encourage Social Distancing from the minute staff walk through the door with a Pull-up Banner or Pop-up Display. 
Pull-up Banners are a great way to get the Social Distancing message across fast and early. Acting as a large sign, best placed by the front entrance to remind staff as they enter the office. A great, easily visible sign. Plus, they are very easy to assemble and take down!
Like the look of a Pop-up Banner but are looking for a more cost effective approach? Try our AutoPop Totem!
The Social Distancing Policy AutoPop totem display is a uniquely designed totem system enabling the display to go from flat packed to standing in less than 5 seconds.
With a social distancing message and its compact footprint, this double-sided totem is ideal for temporary and medium-term use in all areas of your business. 
These are just a few ways you could manage Social Distancing in the office. If you have any other ideas, want to know more about our range or would like a quote please give FASTSIGNS a call on (020) 383-5506 x7.