When I was at school there wasn't any thought for how interior décor could impact the creation of an engaging and motivating learning environment, we were lucky to have a few bits of tatty A4 paper stuck to the wall. There was the odd bit of graffiti to keep us entertained and, while at Sixth Form, I was working at a local cinema so I was able to smuggle some film posters into our communications studies classroom, but that was as adventurous as it got.
Looking at some of the projects we now work on in schools shows what a change in attitude there has been in developing young people through stimulus in their environment. Through this understanding, the idea that the appearance of the school environment can impact learning and engagement has vastly improved. Schools are always looking for new ways to transform their classrooms, corridors and buildings. Well-designed spaces can inspire, engage and motivate students boosting their learning potential.
Why does it matter?
"Your physical classroom should never be boring: use posters, models, student projects and seasonal themes to decorate your classroom, and create a warm, stimulating environment."[1]
In 2015 The University of Salford published a study which showed that well-designed primary school classrooms can boost learning progress in reading, writing and maths.  The study covered various elements such as air quality, colour and light and it was found that differences in these factors can increase the learning progress of primary school pupils by as much as 16% in a single year. [2]  
The introduction of dynamic signage/graphics within a classroom can directly influence 5 of the 7 factors which have been found to bring about this change: Colour, complexity, light, flexibility and ownership.[3]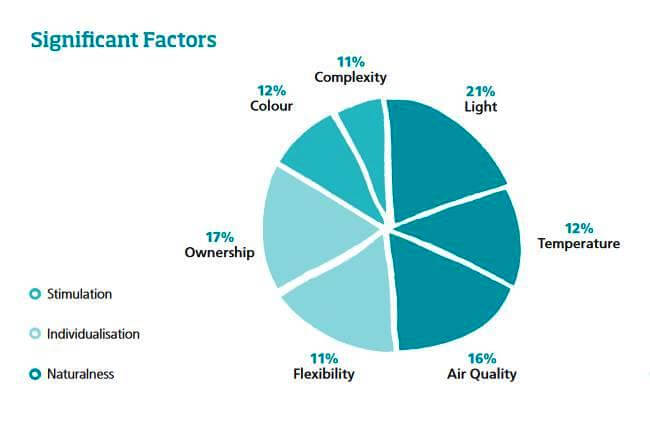 Where to find ideas?
Get online. Pinterest is full of teachers sharing images or inspirational ideas. A simple google search relating to your student age group or subject can bring up a wealth of ideas to draw upon.
However, if you would prefer a more consultative approach we can meet with you to discuss your ideas and fully understand what you are trying to achieve from your interior décor. Once we know what you're trying to achieve, we can suggest a variety of solutions to suit your environment and budget. We can show examples of our previous work from within the education sector to demonstrate our experience, and we can help manage your project from conception to installation.
A very positive finding of the study was that many of the positive factors could be achieved by making small changes, costing very little, "For example, changing the layout of the room, the choices of display, or colour of the walls."[4]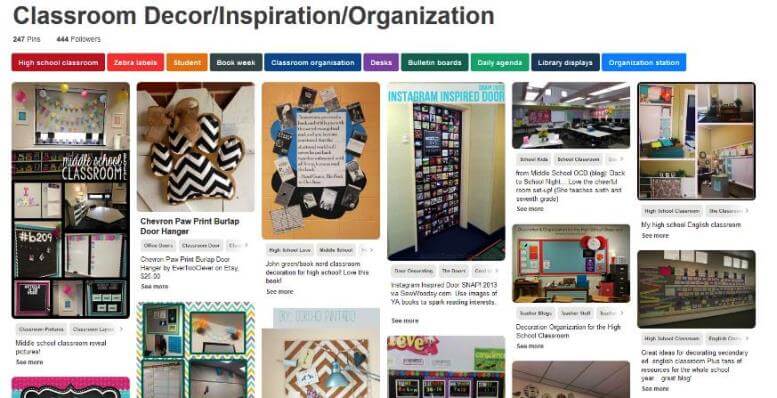 Once you've got the creative juices flowing we can help turn those ideas into reality using a variety of materials, including:
Chalkboards
Dry wipe wall graphics
Vinyl quotes
Vinyl wall murals
Repositionable foam shapes
Touchscreen digital signs
How do I Implement it?
"Giving students a sense of ownership allows them to feel accomplished and encourages active participation in class."[5]
The 2015 Salford University study found that individualisation in the form of ownership and flexibility accounted for approximately a quarter of the positive impact. [6]
So get the kids involved:
Show them designs and ask them to choose
Ask them to find quotes which inspire them
Run a competition to design a wall mural

I have had the pleasure of working with some really creative schools, who understand how interior décor can have a positive effect on their environment and we have worked together to create some stunning, inspiring spaces for the students.
If you want to transform the learning environment within your institution, or you know someone who is looking for a creative spark, then please get in touch.
http://bit.ly/Schools_Education
---
[1] https://teach.com/what/teachers-change-lives/teachers-motivate/
[2] http://www.salford.ac.uk/news/articles/2015/well-designed-classrooms-can-boost-learning-progress-in-primary-school-pupils-by-up-to-16-in-a-single-year,-research-reveals
[3] http://www.salford.ac.uk/__data/assets/pdf_file/0019/518122/1503-Salford-Uni-Report-A5-DIGITAL.pdf
[4] As above
[5] https://teach.com/what/teachers-change-lives/teachers-motivate/
[6] http://www.salford.ac.uk/__data/assets/pdf_file/0019/518122/1503-Salford-Uni-Report-A5-DIGITAL.pdf