Re-evaluating the signs in your learning institution is good practice at any time of the school year, but particularly ahead of the holidays. The current displays may not be achieving their purpose – perhaps the messaging's vague, the school sign is in the incorrect place, or it's the wrong type of sign altogether.
To ensure clear direction around your site and communication of your institution's messaging and values, we've listed the essential school signs to boost visibility and reach.
Entrance signs
Every school needs a visible entrance sign. Alongside your name, a school sign could have arrows directing new visitors to areas, such as reception. Displaying opening times and contact information is also sensible; it allows potential students and parents to easily get in touch.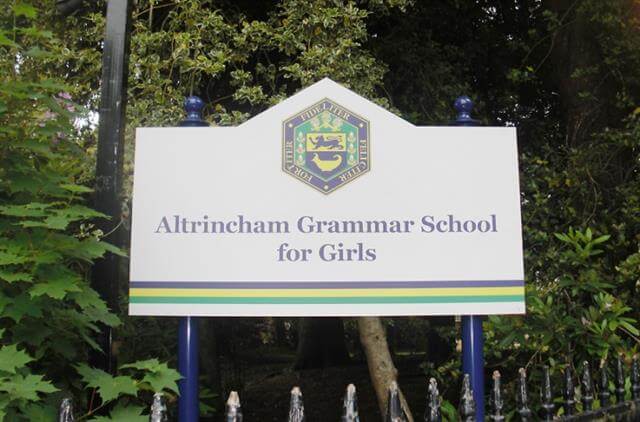 There's various entrance signs to suit your needs – a monolith sign is ideal for conveying a lot of information, whereas a fascia sign is good for schools with limited outdoor space. You can also promote the courses your educational institution offers by opting for signs that you can customise after their installation.
Athletic banners
Sports are a positive way to promote a sense of community, and athletic banners clearly navigate to sports areas. These are particularly effective for schools trying to increase the number of students participating in physical activities.
If there are any upcoming matches with other institutions, these school signs will also help to build support. It will encourage healthy competition, whether it be between internal teams or with other schools. You can use the team names, logos or mascots, so everyone will be aware who is playing and can join in the team spirit.
Digital school signs
School pupils today use technology on a daily basis, and it's worth going digital with your signs too. This is an especially good format for communicating multiple and temporary messages, such as events like sports matches, and key dates like deadlines and term times. These can be displayed in the hallway, or to ensure students are updated at the entrance to the school.
Take it one step further by getting them involved. For small primary schools, allow pupils to request their birthdays to be shown. Perhaps if a student is seeking charity donations or they're starting up a new club, they could ask for these to be displayed.
Separating signs
School A-frame signs are great for creating distinct areas when hosting events and functions. They can separate a games and a refreshment zone at a fundraising event, or the different types of stalls at a school fair.
You can also utilise them for everyday usage, such as to mark out playgrounds by displaying the year groups that are able to use each one. These school signs can also be shown when there's need for quiet during exam time, or they can inform students of a classroom swap.
Door graphics
You can make the most of this frequently used vast space by communicating motivational messages, or perhaps displaying the school's values with illustrative imagery. The messaging will need to be short, to instantly grab attention and be read fast, as this area will be quickly traveled through.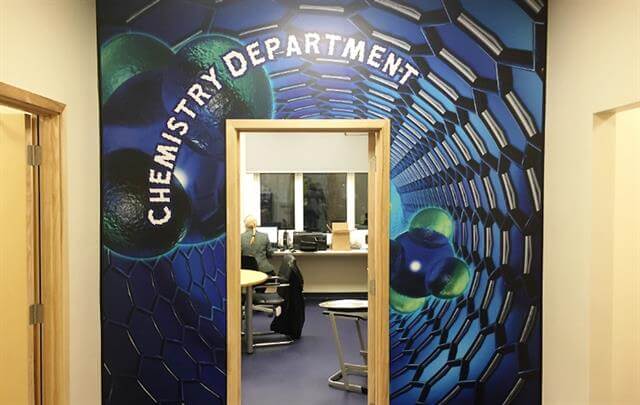 This school sign can also be used for navigating to the area inside. Or if the door is often walked through to get to an area that's now been moved, the name of the new location can be displayed on it.
FASTSIGNS® Manchester have been providing customised school sign solutions to local educational institutions for years. With our free consultation service, we're able to ensure you receive the products that achieve the purpose you're hoping for, eliminating the risk of purchasing a sign that does not suit your needs. We're a trusted choice for signs and graphics in Manchester, so contact us to discuss how we can help your school engage, guide and inform through signage.