Wondering how digital signs and graphics can benefit your organisation? Join us as we discuss some of their features.
A brand that's ahead of the curve doesn't just impress customers; it also gains an advantage over the competition. Making use of digital signage proved to be the ultimate method to energise a brand we recently collaborated with. They used LCD screens to great effect, but there are many electronic solutions out there.
Wondering how digital signs and graphics can benefit your organisation? Join us as we discuss some of their features…
Show multiple messages
A key advantage of going digital with your signs is the ability to display multiple messages. This minimises costly mistakes, and means that if something changes in your business (perhaps a new limited-time offer or important business memo), so can your signage.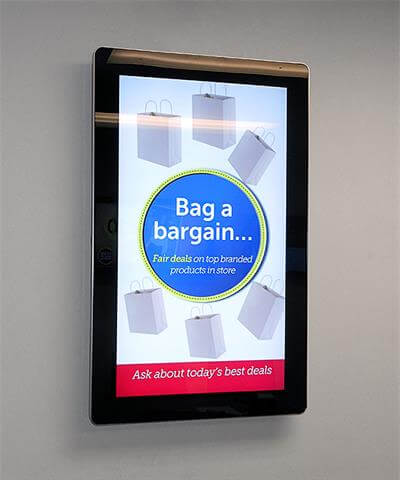 Many are also highly portable, which gives you the option of changing where your message is displayed simply by unplugging and setting up elsewhere. In addition, it's better for your budget, as you won't have to continuously pay for new signage.
Integrate other digital content
The most enterprising brands have their finger on the pulse. Featuring other digital assets on your signs, like video content and live streams of your social media platforms, will show employees and customers that you're an active player in your market – as well as informing them of your latest updates.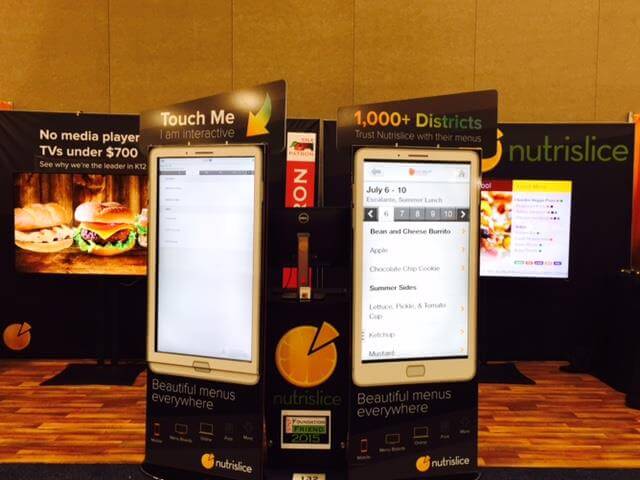 Integrating multiple types of digital is fantastic for attracting attention and making your brand look dynamic. This proves particularly useful at drawing guests in at trade shows, or greeting visitors to a welcome centre or reception.
Get interactive
Struggling with brand engagement? Customers can get involved with what's shown on your digital signs too. This could be as part of a competition – maybe they could take photographs of your product, and a shortlist could be displayed on screen for others to vote on a winner.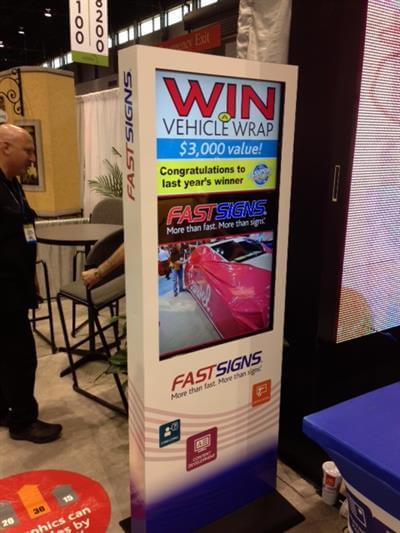 Another way to get people to engage with your signage is by giving them something they can touch to find out information, such as a digital kiosk. Not only can this be a valuable wayfinding tool, you may wish to give your customers the opportunity to find out things such as a restaurant menu, or what deals are currently on.
Share real-time information
It won't always be an option for customers to get up close to your signage, but opting for one with a vast display will allow you to present information, grabbing the attention of even those in the distance. You could showcase certain products, or reveal details of promotions.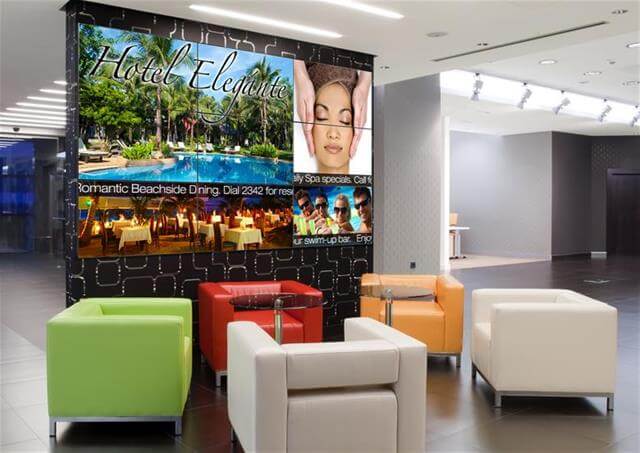 This type of signage is also fantastic for getting people talking. Perhaps you could share impressive figures by making use of a digital score board, which may also prove valuable in internal sales competitions.
Choose suitable digital signage
Digital signage is sure to make your brand more dynamic, whether you're a sports and leisure business or learning institution. To get the most from it, you'll need to ensure you pick the right sign design – as well as guarantee it will suit the needs of your brand.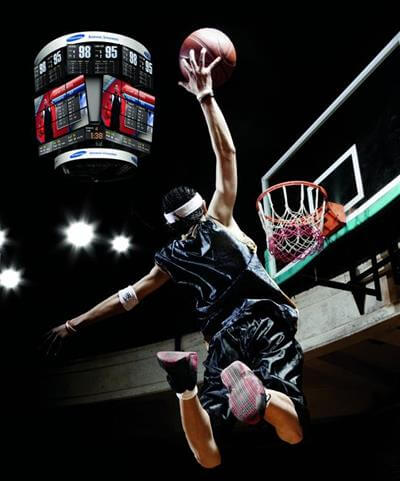 FASTSIGNS® Manchester can provide a wealth of ideas that fit your requirements. We'll work alongside you to implement a solution that is in harmony with your brand, whilst making an effective, powerful impact. To partner with the trusted choice for electronic signs in Manchester, get in touch today to bring your communications into the digital age.