We all know the importance of finding ways to be more environmentally friendly. At FASTSIGNS® Portsmouth we want to play our part at helping to protect the environment by offering customers signage options that are either recyclable, reusable or made from recyclable materials.
The need to recycle and use recyclable materials in our daily lives has never been more important. And this isn't limited to home-life, but also how we operate in business. Stats show that almost a fifth of all the waste in England is generated by businesses.
Looking at the materials we use and how we dispose of materials will help minimise the damage to the environment and can be far more cost-effective. Landfill taxes continue to increase for businesses, so it's fair to say that it can be more expensive to send waste to landfill than it is to recycle in a lot of cases.
How to improve your green credentials with the right signage choices
Temporary Signage
Often, our customers will ask us to produce signs that are for temporary use - whether it be to promote an event, provide information on a specific project or display a special offer - all of which have an end date and the time will come that the signs are no longer needed.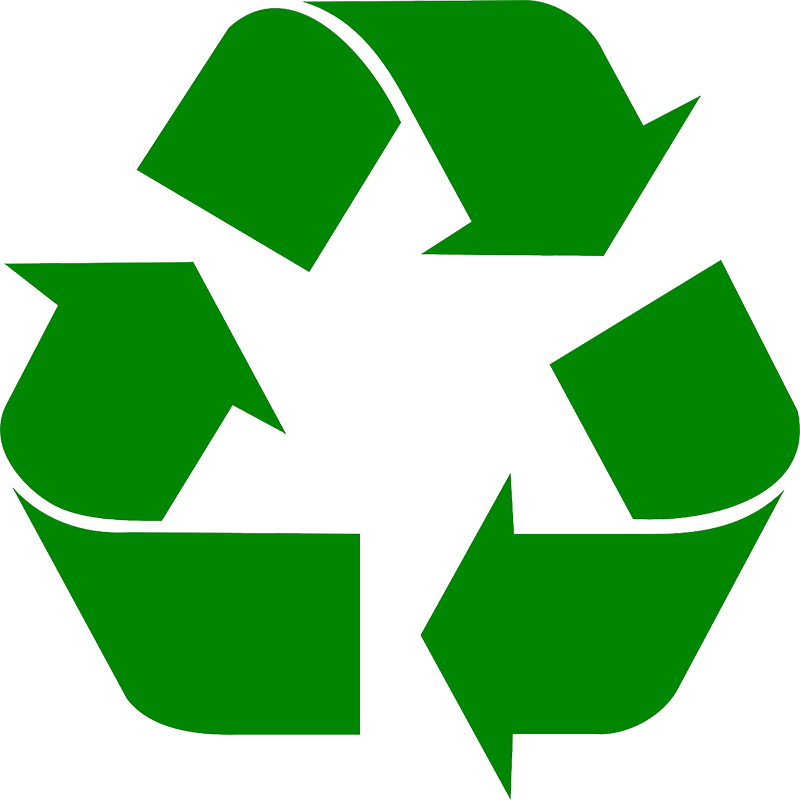 For this purpose in particular, choosing recycled and recyclable materials is a good way to go.
There are many materials available that provide environmentally friendly alternatives to plastic and other typical materials used for signs and displays. Here's just some of the materials that you can use to be more environmentally friendly:
Polypropylene is 100% recyclable and can be used to produce materials that are perfect alternatives to PVC foam board.
Cygnus Excellent is a good recyclable alternative to plastics and is ideal for display boards and retail point of sale signs. 
DISPA is another good alternative to PVC foam board and correx - it is ideal for signs due to its flat, smooth surface and rigidity. DISPA uses 100% paper and is fully recyclable.
High Density Polyethylene (HDPE) is used to make recyclable banner material - it is reinforced to make it ideal for indoor and outdoor use.
Reusing Your Signs

Of course, recycling isn't the only way you can be kind to the environment when it comes to signage. Many industries have high turnovers of signs - such as property developers, construction and retail - once a promotion or project comes to an end, there's no need to throw the sign away. If kept in good condition the material can be stripped down and reused for the next one.
Energy-efficient Illuminated Signs
Brightcoloured, lit up signs undoubtedly attract attention and can transform the front of a business. If you're considering an illuminated sign but want to be energy efficient and keep your electricity bills down, then LED is the best way to go.
We've recently posted a blog on Faux Neon signs which explains all about the benefits of opting for this solution that will give you a fantastic, illuminated sign but also keep your energy bills to a minimum.
All businesses will need signage at some point, and like us, you're likely to want to do your bit and minimise the impact that your business operations has on the environment. Talk to us about environmentally friendly signage options - we're happy to advise on the best way forward to improve your business's green credentials.
Contact us today - call (023) 943-1129 x0.