Rudmore Court is a unique building in Portsmouth - previously a Church of England church, and was converted to retirement housing in 1987.
The building has been respectfully converted, with each flat still having elements of the original church remaining. Whilst the interior boasts some beautiful features such as a mosaic on a domed ceiling and stained glass windows, the exterior didn't quite match up to these high standards and was something of an eyesaw from the outside.
"The old church windows, whilst a key feature of the building, didn't look particularly attractive as you could see through them to show the brickwork and staircases from the conversion.
It's such an interesting and unique building that we wanted to really showcase it's originality, so we contacted FASTSIGNS to see what they could do.
They came up with the great suggestion of using the design from the original ceiling mosaic and applying this to the windows with vinyl."
John Collyer, Rudmore Court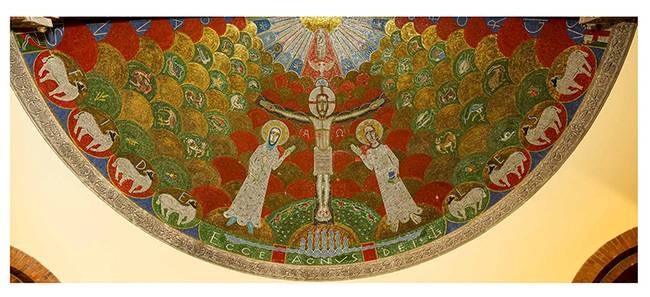 The design, taken from a photo of the original church ceiling was printed on a huge scale to cover the entire window panes.
At a height of up to 12 metres, a cherry picker was required to safely install the window graphics.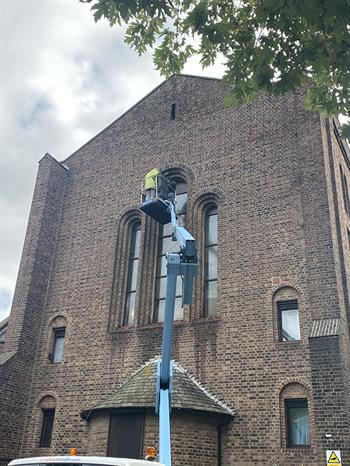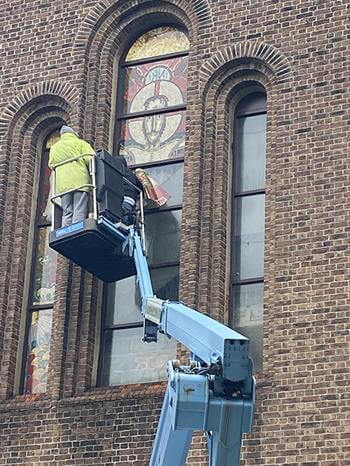 The new windows significantly improves the first impression of the building, making it more inviting and brings the exterior in line with the interior which warmly makes a feature of the original characteristics of the church
.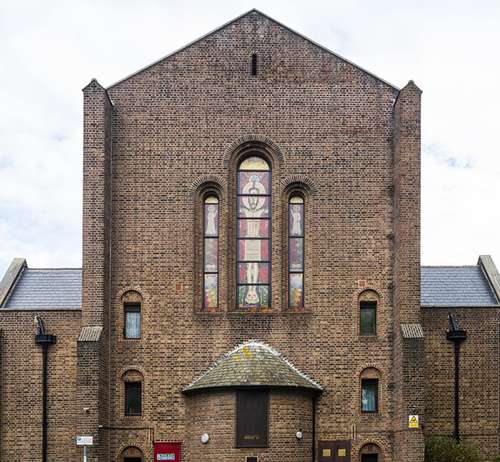 This was a unique project for FASTSIGNS and it gives us a great amount of pleasure to see something well known in the city, positively transformed.
If you have a project that you would like to discuss with us, call us on (023) 943-1129 x0.