Company vehicles provide you with one the most effective marketing tools there is. With the right vehicle graphics, your brand, products and services will be seen by thousands of potential new customers when you're out on the road.
Whether you're a retail business, electrician or road haulage company, you will need some form of vehicle graphic to showcase your brand - here are some examples of the different types of vehicle graphics to suit a range of business and vehicle types:
Small Vans
There may not be as much space to play with than larger vans, but with the right design, graphics on smaller vans are just as effective. Use the space wisely and try not to cram in too much information - keep text minimal, just concentrating on the key points of your business, to ensure the graphics remain big and bold.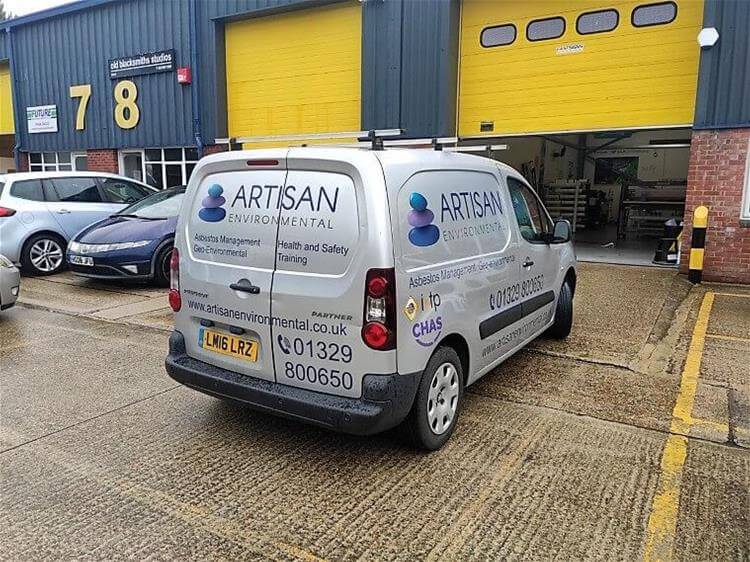 Chapter 8
Vehicles that are likely to stop or be used for work purposes on our roads should follow Chapter 8 requirements. Compliance for these types of vehicles includes the application of reflective chevrons to warn other road users of their presence. We can produce and install Chapter 8 chevrons to any vehicle, much like this example we completed for Portsmouth Commercial Services.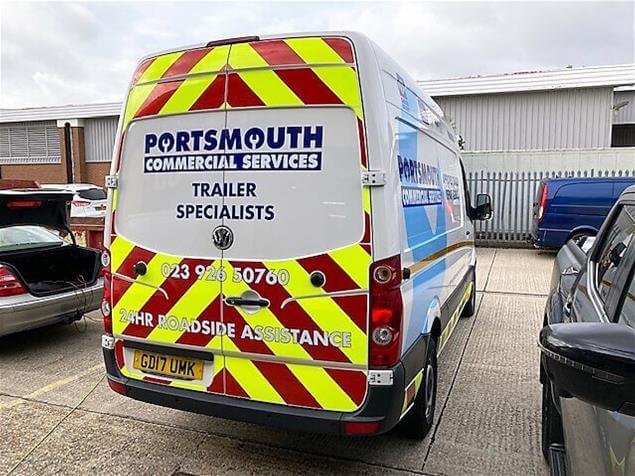 Dark Vehicles
Good van graphics need to be read quickly and easily - if the base colour of the vehicle is a dark shade and the design hasn't been carefully thought out, this can be made difficult. But this needn't be the case if the colouring and design is considered - like this example we provided for Portsmouth Flooring.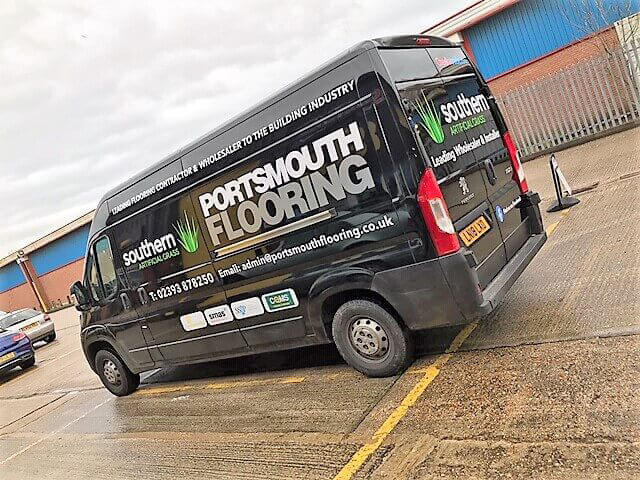 Additional Branding Options
Graphics for commercial vehicles aren't limited to just the doors and sides - consider all other available spaces as a branding opportunity. We applied branded graphics to the roof pipe carriers on this van for GEM Air Conditioning which adds another opportunity for potential customers to see and remember your company name.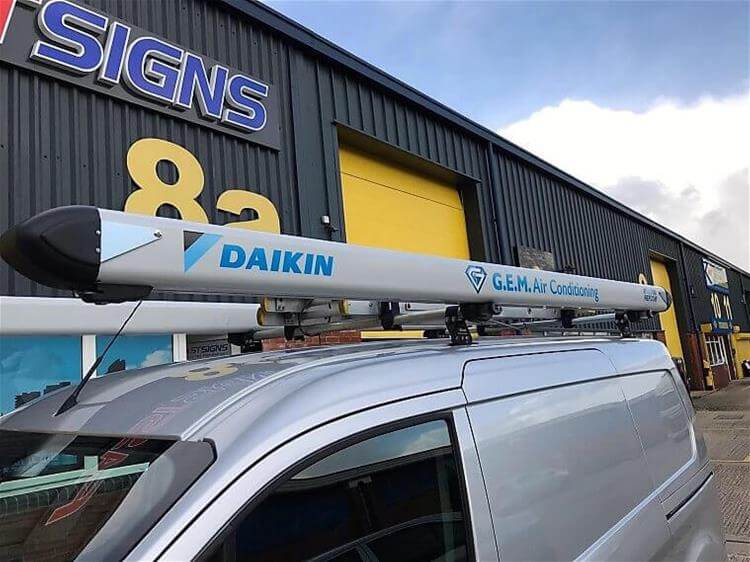 Large Scale Vehicles
Having your information emblazoned on your commercial vehicles will promote your brand to all the areas you travel to…which is typically a substantial distance when it comes to lorries and HGVs.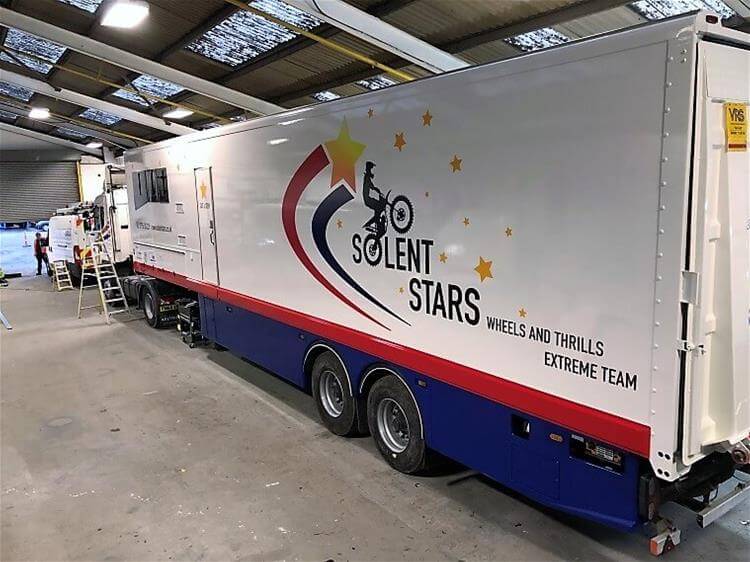 Use of Photography
Some businesses rely on quality visuals to promote their products and services - and extending this method of marketing to commercial vehicles can have a huge impact. A good example of this is with our customer Oakhouse Foods - using quality printed photos will immediately explain who you are and what you do - which is ideal with van graphics as you may only have a small amount of time to get your message across.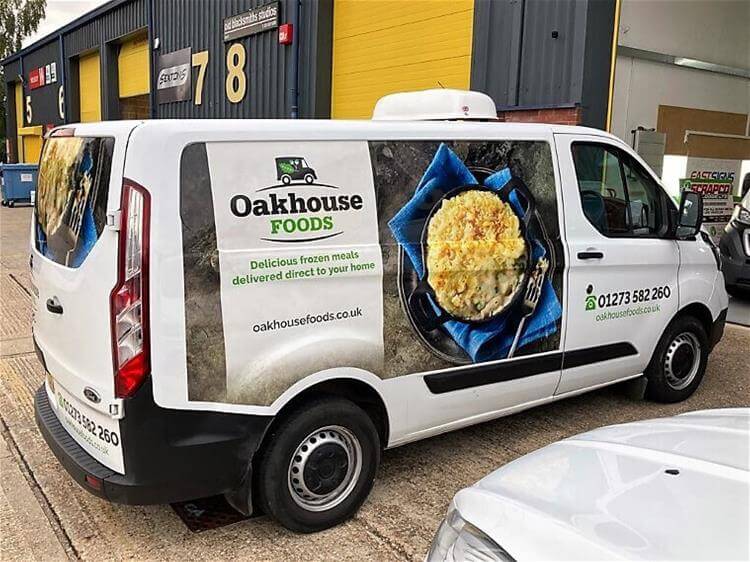 If you're considering upgrading your existing vehicle graphics, or have recently purchased a new fleet that requires branding, we have all the expertise to support you.
Get in touch to discuss your requirements and we'll provide a solution that fits.