​
Britannia Fish and Chips
The Restaurant Owner Understands the Value and Benefits of Having Top Quality Signage...
Britannia is a well-known, long-standing Portsmouth fish and chip shop. Situated directly opposite HMS Warrior, Britannia has been a popular takeaway with tourists and locals alike.
The owner of the restaurant approached FASTSIGNS® Portsmouth at the end of 2019 requesting our services for a complete rebrand and production and install of new signage throughout.
This included the main shop front illuminated sign, window graphics, a large building sign and flags, to complete the look.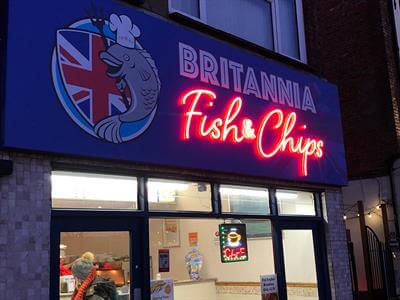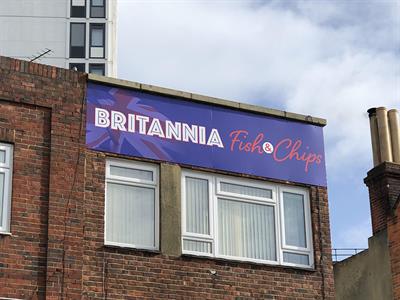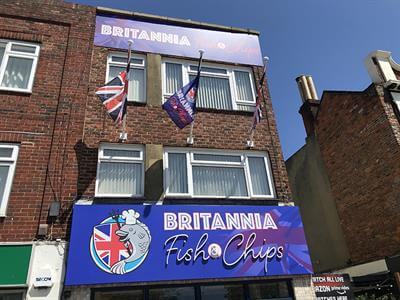 The restaurant owner understands the value and benefits of having top quality signage, commenting previously that the last time he changed his signs, his business doubled.
So in 2019, he decided it was time to do it again, but this time going bigger and better.
The end result is eye-catching, professional, quality signage that has brought the restaurant bang up to date, whilst maintaining the tradition of the industry and the area.