​
The Pompey Heroes Project
Every project we work on is important to us. However, there's a particular recent project that we were honoured to be a part of.
The Pompey Heroes Project is a photography series centred on honouring keyworkers who volunteered, and worked tirelessly, at the peak of the Covid-19 pandemic to improve the lives of the people of Portsmouth.
The inspiring display that FASTSIGNS® Portsmouth helped to bring to life can be seen at Cascades Shopping Centre and will be present for the months ahead.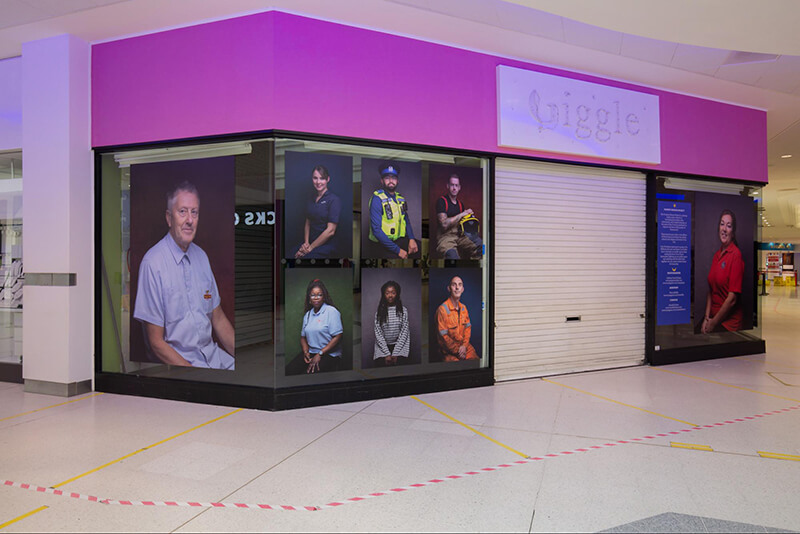 Olufemi David Olaiya from Pixpac Studios who led the project commented: "Life as we know it will be different from this point onwards and there is no better way to decorate our public spaces than seeing the faces of our brave keyworkers lighting up our public space and radiating with the belief that together we can create a better future for humanity.
These pictures put a face to the efforts of those heroes and shows the ethnic, cultural and religious diversity of our city."
At FASTSIGNS® Portsmouth we were delighted to support the project. A series of large format prints were produced and installed at the units in the centre.