Floor graphics can be used to promote anything from a special sale to a core business value.
When looking to promote your business or get new and exciting information across to your customers, attention grabbing and creative floor graphics helps to connect effectively with your customers.  They are hard to miss as customer walk into the advertisement and messages. Use of eye-catching floor graphics help guide customers and provides the information you want to communicate to them.
Especially during these unprecedented times, businesses can benefit from using floor graphics to help ensure social distancing practises and thereby keep your customers and staff safe.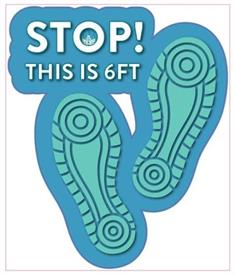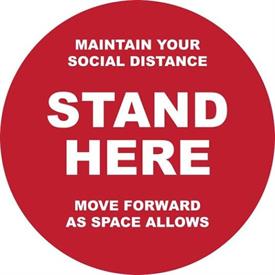 Floor graphics can be used to promote anything from a special sale to a core business value. It can be decorative and come in any shape, size, or colour, providing endless opportunities for branding, marketing, interior design and more.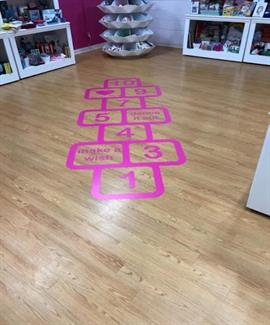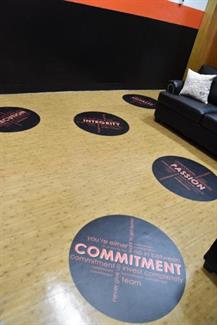 Benefits of floor graphics:
It saves space! Due to their lack of restrictions compared to other forms of advertisement, businesses tend to use it more frequently now as a quick way of advertising without taking much room to do so.

It allows businesses to advertise and grab customers attention without causing any form of obstruction.

Helps provide effective directions to customers' target interests allowing them to find what they are looking for effectively and effortlessly.

It offers versatile advertising possibilities. They can be placed on almost any floor surface, inside and outside your business generating more attention from customers.

Being easy to install, they can provide temporary advertising for a particular event or a limited time offer and when the event or promotion is completed, it can simply be removed or replaced with a new message.

It is a cost effective and affordable form of advertising. With minimal investment and lasting durability, floor graphics are perfect for more permanent utilisations.