Sweat Gym
Launching a New Gym Facility with Signs and Graphics

The Challenge
Sweat Gym approached FASTSIGNS to translate their brand into visual communications at their newest facility in Sutton.
The Solution
Having worked with Sweat on their gym facility in Essex, FASTSIGNS knew the brand well. The new Sutton branch was a significantly larger facility and already had a very high profile with the local public. The Gym was taking over the ground floor of a well-known department store which meant much of the project's installation had to happen at night.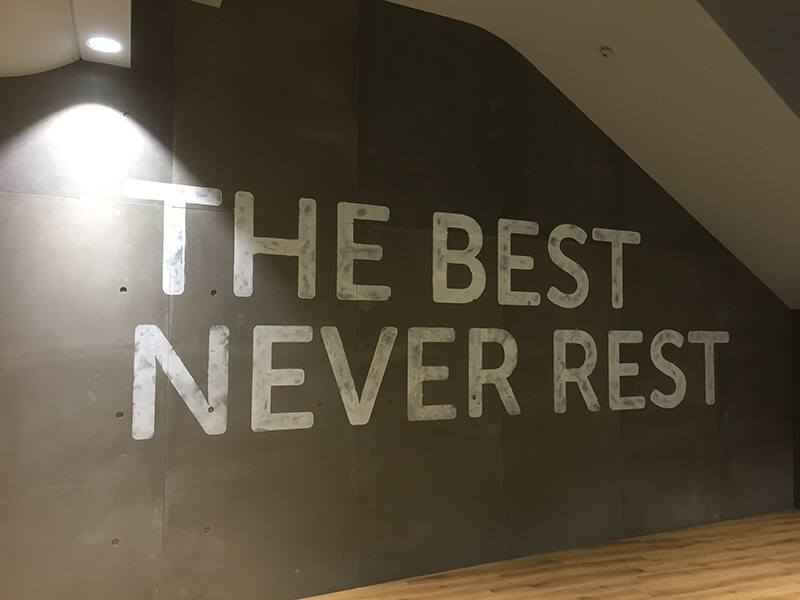 To brand the exterior of the building, FASTSIGNS used a combination of translucent and contravision vinyl on the inside of the ground floor windows. Externally, this provided exterior brand visuals whilst providing some privacy for gym members, who are able to see outside but when the image is viewed from the outside, they are unable to see into the gym. FASTSIGNS also provided black aluminium sign trays, installed above the windows, complete with white acrylic letters of Sweat's logo mounted to the face creating a 3D effect.
Internally, FASTSIGNS extended Sweat's brand to the facilities interior decor at every opportunity. The vibrant brand used vivid shades of yellow, white, green and blue against a grey backdrop. FASTSIGNS utilised these colours to create signs that suited the gym's energetic atmosphere.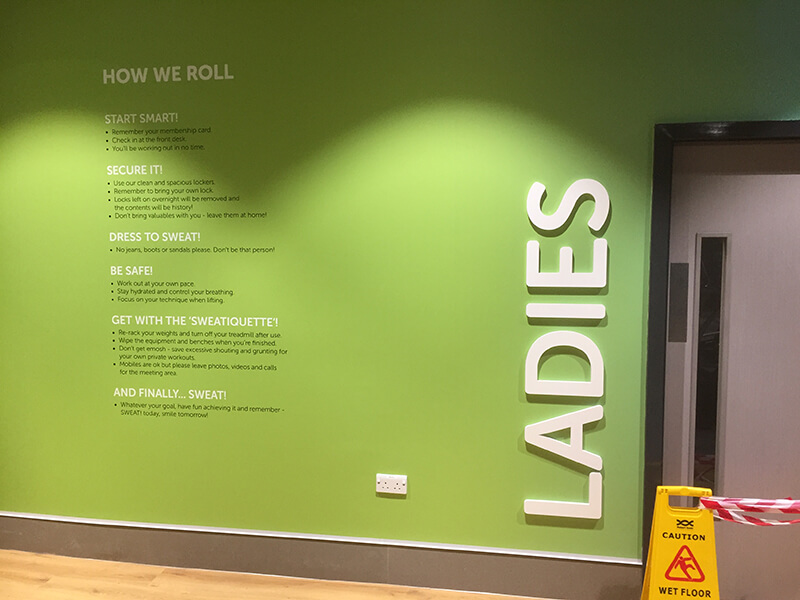 White paint was used with cut stencils to paint motivational quotes, that promote exercise and a 'feel good' factor on to the grey walls, creating a rugged street-like effect.
Acrylic built up letters were used in the interior signage and acting as identification as wayfinding signs. These signs indicated areas such as the male and female changing rooms. Message boards were also utilised in the gym to showcase profiles on trainers.
The project had a short turn around time of 5 weeks, to ensure the project was completed on time, the FASTSIGNS team worked overtime and night shifts to complete the project. The finished gym was showcased on national news during its launch party!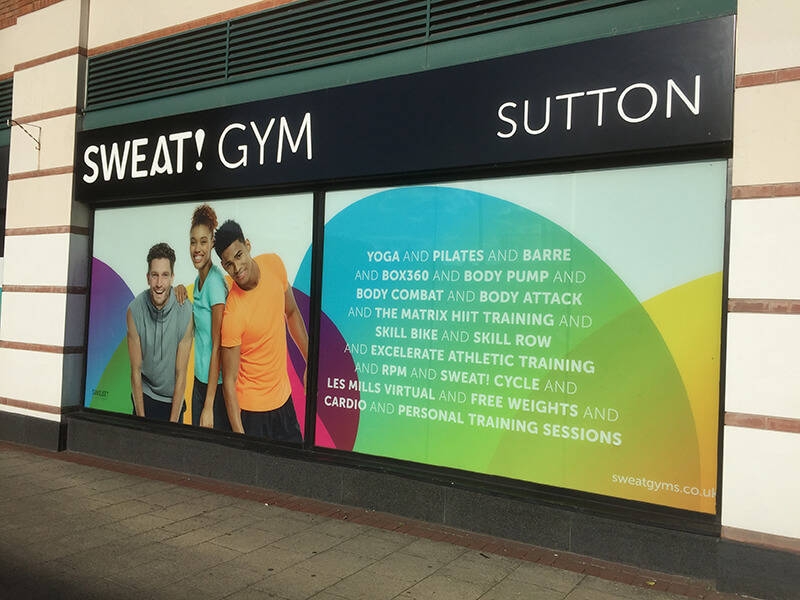 The Result
FASTSIGNS worked with Sweat's branding agency and project managers to deliver signage that was on brand and also helped to promote the gyms vibrant atmosphere. There was so much interest in this gym from the local population whilst the signs were being installed, customers were trying to make enquiries about the new gym. The project was finished on time and prior to the large launch celebration.